Add Value to Your Home with These 9 Weekend Projects
If you're getting ready to sell, you'll want to spend time and money wisely by doing the updates that will bring the most bang for the buck. Smart. But you don't have to wait until it's time to put your house on the market to enjoy the satisfaction of adding value to your home. Got a spare weekend?
1. Update the Garage Door
It's a large component of the exterior of your house, so naturally it will have a major effect on curb appeal. But just because it's hiding your cars, tools, boxes of Christmas decorations, and unused exercise equipment, doesn't mean it can't be pretty. Garage door replacement is high on the list of value-added updates for its average cost versus average return. Styles abound, allowing you to add a bit of personality to your largest investment.
2. Replace Your Front Door
Improve the look and safety of your home with a fiberglass or steel door. Like the garage door, this update effectively recoups most of the cost--up to an average of 85 percent for fiberglass and 90 percent for steel. After replacing the door, add some seasonal decorations to complete the look.
3. Improve Garden Drainage
You've already made it pretty and functional, but if you've discovered some spots where soil has settled leaving you with messy puddles, glove up and get ready for a little garden cardio. You don't want potential buyers to navigate around those miniature ponds. Not selling? Maybe keeping your dog from carelessly frolicking in the mud during rainstorms is better inspiration to create a rain garden or install a French drain to improve the look and "flow" of your garden. (Like how we did that?)
4. Fix and Seal the Driveway
You don't want a sinking driveway to affect the first impression of anyone visiting your home. While a little settling is normal for an asphalt driveway, once it sinks four to five inches, it becomes a hazard in addition to being an eyesore. If not addressed soon, you'll have more than a liability on your hands since you'll likely need to replace the entire thing when water starts to pool in the soil underneath.
Once you've fixed sinking portions, it's time to reseal to extend the life of your driveway. Regular maintenance can give it a 30 year lifespan, so fill cracks each year and seal when needed.
5. Insulate the Attic
Insulation is key to a comfortable home. It's also one of the best ways to recoup both cost AND add to resale value. Loose fill insulation is a quick installation and continues to pay for itself through yearly savings on high energy costs.
6. Make Your Home Smart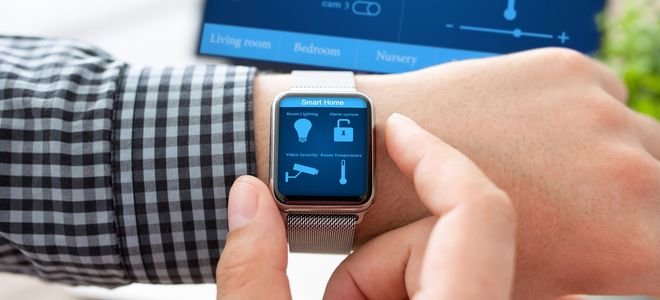 Tech for your home is a growing market with good reason. There are a variety of devices that help save money and keep the household running with efficiency and max safety in mind. Tech like smart pipes that alert you to leaks, smart locks for the front door, smart smoke and carbon monoxide detectors, and smart a/c to keep only the necessary rooms cool are only a few ways to add value. Smart home features abound and continue to evolve to meet the many needs of homeowners.
7. Add Some Fresh Paint
This is probably one of the first things you'll turn to when putting your home on the market, but it's also a go to when you need a little change in your life. Room colors can create an atmosphere that inspires, calms, or nurtures. Find colors that make you happy, which in itself, adds value not only to your home and but also to your mental health.
8. Resurface/Refinish Floors
This includes garage floors as well as those in the house. Though we've touted this list as a group of "weekend projects" we know moving all the items out of the room and off the floor will likely be a weekend project in itself. Think of it as a way to start decluttering and organizing since, if you're like the rest of us, you probably have way too many things in your life living on every horizontal space in your home.
A resurfaced garage floor doesn't have to be flawless—it is a garage of course. But if you're truly dissatisfied with your first attempt, make a second pass with another coat. Regardless, it's likely better than it was. Refinishing wood floors may sound daunting, especially with equipment you don't normally work with. But it's nothing more than a seasoned DIYer can handle.
9. Add New House Numbers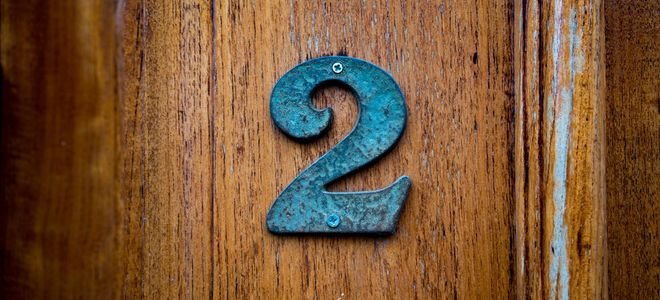 You may not even notice them anymore, but guests and potential buyers will, especially if they're difficult to find. Make it easier for them with a number update in contemporary finishes that complement the fixtures outside your home.
Keep your home looking good and market ready with these added-value projects.
When you purchase through links on our site, we may earn commissions at no cost to you.