Are You Wasting Money on Home Repairs?
However careful and meticulous you are as a homeowner, you'll have some repairs to handle now and then. Wear and tear happens. And so do kids and accidents. And pets and chew damage. And destructive pests.
DIYers know how to tackle these moments, but even those savvy enough to do the work themselves can make mistakes. Take a look at this list and consider whether you're making the best decisions with your money when it comes to home repair.
Know When to Pay a Professional
DIYers like doing the work themselves, but there's nothing wrong with hiring a contractor to help with heavy duty repairs. Some projects are better relegated to a professional—like repairing a septic field, which could require the use of heavy equipment you don't have the skills to operate, or removing black mold, which can have dangerous health effects if you're not careful. There's no shame in allowing the professionals in from time to time.
On the other hand, if you're new to DIY and don't experience or the knowledge of home repair, that doesn't mean you have to hire it out. You may be surprised at how simple some repair jobs are. Things like patching a hole in drywall and fixing a leaky faucet require very few tools and only a little time.
If you're up against something especially tricky, try posting your questions on the DoItYourself Forums! Over a quarter million members discuss all kinds of home repair projects there every day—they'd be happy to help you crack any issues you're facing.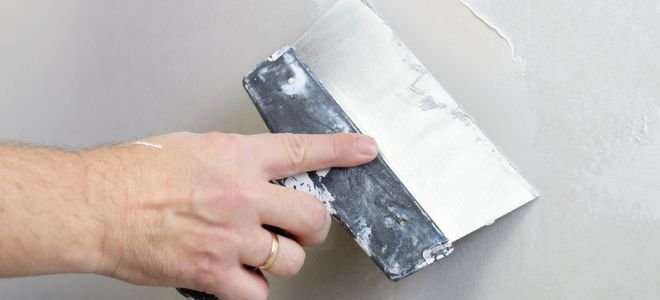 Get Materials from the Right Place
We love discounts whenever we can get them. Who doesn't want to save money? When it comes to your materials though, a deal might be only as good as your inspection.
You may find someone giving away lumber for a deck repair or to refinish your wood floors on Craigslist or Nextdoor. Great! Is there enough to finish the job you've got? Is it really in as good condition as claimed or has it been sitting out in the elements getting wet and warped? Will they deliver to your location? Unlikely...
You have more flexibility if you purchase from a traditional big box retailer, since they will more than likely take back any extra items or ones in poor condition as well as refund your hard earned money. Discounts and free stuff are great, but use your discretion and choose wisely.
Make Repairs During the Right Season
Yes, there is a right and a wrong season when it comes to the type of repair you're doing. It would be very difficult to patch a roof or fix and maintain your gutters during the rainy season. And though indoor repairs aren't quite as limiting, the results may vary depending on the conditions you are experiencing.
High humidity during summer months can interfere with paint drying. For a small patch, it may not be a big deal, but if you're scraping and repainting the entire bathroom ceiling because it's bubbling from humidity, it may be more of an issue.
Look For Government Assisted Programs
Please don't flush money down the drain by forgetting to check these out! All over the world, governments offer assistance at national, state, and county levels. Some cater to a specific demographic like veterans, seniors and low income folks, others focus on certain kinds of areas, like the U.S. rural home repairs assistance program.
Government programs like these provide incentives to repair, maintain, and improve your property. Check out what types of assistance are available to you before getting started.