Best New Home Automation Tools of 2020
Our increased time spent sheltering in place has many of us wondering why we don't have more home automation. Take a look at some of these innovative gadgets designed to make life just a little easier during these darker days. Prices that follow are current as of April 2020.
Power Up
At their most basic level, smart plugs and power strips provide ways to turn appliances on and off, but these days they also have added capabilities like WiFi, voice control, energy monitoring, and integration with your smart home hub.
These powerful additions can also support IFTTT applets, allowing your device to perform a function it wouldn't be able to do on its own. With a variety of manufacturers producing these products, prices range from under $20 for a simple plug to around $80 for a power strip.
Home Surveillance Cameras
This isn't new technology, but there are some newer developments that make some better than others. Ring Video Doorbell is one of the most popular with its easy to install and budget-friendly products available. Other options like the Arlo Ultra may be more expensive, but offer some really cool features like night-vision monitoring in color, single-click connectivity to 911, auto zoom, and an integrated spotlight and siren. Arlo Ultra is wireless and a snap to install, but don't forget to budget for the cost of the subscription which can run $100-150 annually.
A recent entry to the surveillance camera field is the Wyze Cam Pan. An inexpensive option at about $30, the Cam Pan has the cool features of the predecessors in this line of products like free cloud storage and time-lapse recording. This upgrade includes additional pan and tilt motions for better video monitoring, along with IFTTT applet support.
Home Security
Smart locks don't run cheap, ranging from $150-$200, but isn't peace of mind worth it? These handy gadgets can be connected to WiFi, controlled by remote access via Google Assistant or Alexa, or by simple voice commands.
Security systems like SimpliSafe offer the homeowner a middle-ground between traditional fully monitored systems requiring professional installation, and a basic DIY system. Installation is easy and remote monitoring is available with a monthly plan.
Keep Cool/Stay Warm
The Nest is a popular smart thermostat, but can run you upwards of $250. A slightly more budget friendly option is the Ecobee Smart Thermostat with Voice Control which runs a little over $200. Ecobee includes features like enhanced multimedia support, a user-friendly app, lots of customer support, and easy installation.
Whole home air-conditioning is a luxury not everyone can afford, and with a climate crisis at our doors, this can be detrimental to our health and well-being. Thankfully, GE makes a window air conditioner to keep at least one room of your house cool. Equipped with voice commands and remote access, it accesses location services in your phone to determine when to turn on and off based on your proximity to home.
This feature keeps you from wasting energy when you're not home, then turns on the AC before you get there for maximized comfort. At under $300, it's a pricey option, and installation may require some professional assistance, but when your comfort is at stake during increasingly hot summers, this one can be a life-saving investment.
Lighting
Smart light bulbs are energy efficient upgrades that can be programmed to follow a lighting schedule and even change colors via a user-friendly app. In lieu of smart bulbs, a smart wall switch can be installed for similar benefits. The Ecobee Switch + brings added technology by incorporating Amazon Alexa in its switch. It can be controlled using the app, and functions like the Amazon Echo, allowing you to control other home devices, providing access to news, music, and weather.
Kitchen Convenience
Channel your inner chef with a precision cooker for sous vide cooking or a barbecue grill with WiFi connectivity. Or enjoy the little things by starting off your day with your smart coffee maker and some oj in your smart fridge. The Amazon Basics microwave works in conjunction with Amazon Echo to enable voice capability, and while not very powerful, this added capability offers more than some its more expensive counterparts.
Cleaning Up
Those little robot vacuums have been around for a while and their prices seem to have remained in the $250-$400 in the lower budget range, to $1400 for models with all the bells and whistles. Cost may be a deterrent, but if you're determined to have one of these little miracles, shoot for one that'll give you more bang for your buck, like the Ecovacs Deebot N79S.
It's compatible with Amazon Alexa, provides an app for control, and delivers powerful cleaning with long battery life. There are even models—robot mops—for floor or tile. The iRobot Braava m6 can map out rooms with carpeting, and can determine when to sweep or mop messes. At around $500, this convenience comes at a steep price.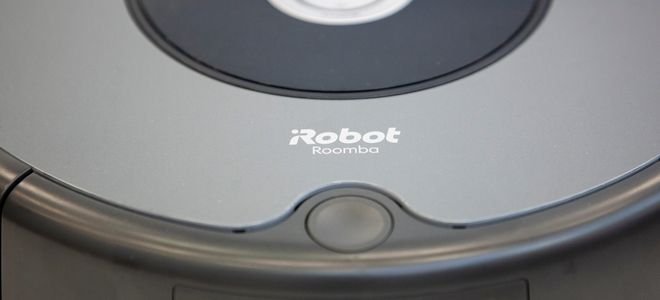 Health and Fitness
With a plethora of wearable fitness trackers on the market, a smart scale is a unique device to help you keep track of your BMI, muscle mass, and bone composition. The QardioBase2 has a rechargeable battery that lasts a year, and the info it records can also be read on a phone app for added convenience. For this gadget, you'll pay about $150 to help keep your health in check.
In the Garden
A smart sprinkler controller can help you save water by detecting the rain, signaling whether or not it should turn on. It's compatible with Amazon Alexa and Google Assistant, and provides remote access via your phone.
Robot lawn mowers aren't cheap, often costing $1000 and more, but they take the drudgery out of lawn maintenance, leaving you with more time to do more desirable outdoor activities like making an edible garden or a water feature. A mobile app lets you start and stop it remotely, monitor its movements, schedule when to mow, even sending status alerts that need to be addressed.
2020 is off to a chaotic start, but maybe some smart organization with these devices will help us feel like we can get things under control.