Bring Your Garden to the Party (in Yummy Ways)
To ensure our content is always up-to-date with current information, best practices, and professional advice, articles are routinely reviewed by industry experts with years of hands-on experience.

Reviewed by

on Apr 15, 2023
The garden is a place where individuals can paint a real-life picture of all their favorite sights, smells, and tastes. We plant the things we love, and we get to enjoy the fruits and flowers of our labor. For the gardener who plants edibles, summer is the best time of year, when the carefully tended seedlings are reaching maturity and producing in full swing.
Although the garden is often a sanctuary of peaceful alone time, it's also a place we can share with those we love. What's the best way to share? In the form of delicious fresh food, of course!
Listed below you'll find a few new plants to try planting, some easy recipes for a pot-luck summer party, and some sweet gifts you can give to hosts or guests— all made from things grown in your garden. Bring your garden to the party this year, and share the bounty of your beautiful harvest!
Green is the Loveliest Color
Greens are some of the easiest and most nutrient-dense plants to grow in the garden. They're easy to find in seedling form or to grow from seed. For the cost of one head of lettuce, you could purchase a packet of seeds and have lettuce all summer long. Most greens can be picked and then grown all over again. When you harvest one leaf for a salad, the new growth is already on its way. If you're limited on space, find seeds that contain a mixture of greens and sow in a thin row.
Green doesn't just mean lettuce. It means kale, collards, Swiss chard, mustard greens, watercress, spinach, bok choy, sorrel, and the list goes on. There are so many flavors and nutrients in a single leaf of any of these greens, and they're all very easy candidates for transforming into a perfect summer party dish.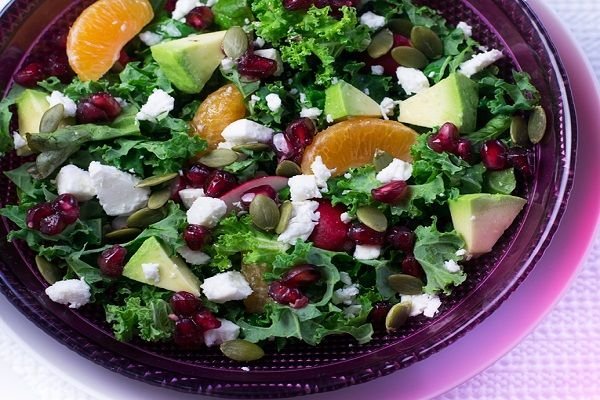 Not to start with the obvious, but it's amazing how different a salad made with home-grown garden greens tastes than how one from supermarket greens tastes. If you are in charge of the party salad, tossing in a variety of greens will introduce a variety of textures, colors, and flavors. Top it off with a homemade herb vinegar dressing and wow the party with every fresh bite!
Salad is obviously not the only thing greens can do. They can be charred on the grill, added to dips for a fresh twist, or even baked into casseroles. What's not to love about a plant that's easy to grow and flexible to use in just about any recipe you want to throw them in?
It's Tomato Time
Tomatoes are one of the most universally loved garden-grown vegetables. Grown fresh, they're so good they can be eaten right off the plant. It's also one of the most heavily producing fruits, so people have such a bounty they simply don't know what to do with all of them.
While it's pretty safe to say bringing a bunch of fresh tomatoes (as is) to a party would be a delicious gesture, transforming them into a party dish is easy too.
Make a chunky salsa by taking a slicer tomato and cutting into hefty, rustic portions. Mix in some cilantro, onions, garlic, jalapenos from the garden. Then, add a bit of salt, pepper, and olive oil to your preference. Guests will eat it up!
Having an adult party that needs a little extra flair? Bring your fresh tomatoes straight to the blender and concoct your own homemade bloody Mary mix. Make sure to toss in some horseradish, cayenne, salt, pepper, and some homegrown herbs. When you bring this mix to the party, the attendees will handle the rest.
A favorite Southern dish that is best made on-location is the fried green tomato. Sometimes tomatoes drop fruit before they're ripe. Sometimes you want to encourage more growth, so you pinch off a sucker with some small, still green fruit. Don't toss those innocent little guys! Make an amazing fried feast instead.
Slice the tomato lengthwise into even portions. Give them a quick egg wash, toss in the breading of your choice, and sizzle them in a pan full of olive or vegetable oil. Set on a paper towel to dab off excess grease and enjoy every juicy, crunchy bite.
What's in an Herb?
Herbs are the unsung heroes. It's important to remember that herbs and spices bring every dish together. Nowadays, we're used to seeing pre-dried, packaged spices that are ready to shake into a dish. But, it's way more exciting to have fresh herbs from the garden highlighting your dish. Better yet, it's way more exciting for herbs to BE the main focus of the dish.
Mint is an excellent example of an herbal hero, though it can sometimes be seen as the bully of the garden. It loves to be shared, so it can take over any space and it will come back year after year. If you're going to plant mint, you should make a point to incorporate it into many types of recipes.
Mojitos are an excellent way to bring handfuls of mint into the glasses of all partygoers. There's ginger mint, apple mint, and chocolate mint, just to name a few. Mint is a great fresh flavor to add to desserts and salads, as well. Bored by just sliced watermelon? Toss in some mint, a few dashes of pepper and a squeeze of lime to truly deck it out.
Of course, there are plenty of other herbs to think about, whether you grow them in your garden or in your own kitchen.
Try a few different varieties of basil to bring homemade pesto, caprese salad, or even pizza to the party. Parsley is great to toss into anything with beans or pasta, the brilliant green leaf and fresh taste brightens up even the drabbest dish. Try lemongrass, lemon verbena, or lemon balm for something new and delicious for teas or stir fries.
Cilantro is one of those plants many people think they are horrible at growing. Truth is, cilantro is a sensitive little guy who has a short life span. Harvest several healthy sprigs and sow a few seeds at the same time for successive harvests. Toss it into salsas and cocktails, and dress up whatever meat is on the grill.
Most herbs can be hung and dried in a paper bag to save for winter months when the garden is at rest. If your herbs grow fast and strong, harvest and dry during the growing season. Every party host is sure to love a jar of dried homegrown herbs. Even better, bring a jar of infused olive oil, which is sure to be a hit!
What About the Other Fruits and Veggies?
You don't have to use edibles to make edibles. In other words, not everyone who has a green thumb is a whiz in the kitchen. So, if you've got a great garden (or know someone who does), use some extra produce to spruce up the party in unique ways.
Mix things up a bit with vegetable centerpieces. Take carrots, radishes, lettuce, etc. and place them in small vases in the center of each table. So, if you're not a flower fan, you can still make use of your garden. Plus, it's great if you've harvested and have a surplus without a purpose. Here's your purpose!
You can even use fruit in unique ways. For example, lemon trees are very fruitful (no pun intended), but lemons aren't a fruit most people simply eat straight off the tree. Use excess lemons from your tree to act as a place card for guests. You could do the same with limes, apples, oranges, or any other fruit. Just get creative!
And Don't Forget About the Flowers...
For all you gardeners that don't grow vegetables, fruits, or herbs, you can still bring your garden to the party. Don't forget about the beautiful flowers growing all around your home.
Bringing a bouquet to the party is a simple way to bring the beauty of your garden to a new place. It is also a lovely gesture to bring flowers to the host of a party.
If you're hosting the party at your own home, either inside or outside, you can go through your garden and pick your favorite flowers to set as a nice centerpiece to set the mood for the party. Consider scattering some colorful berries to add a bit of whimsy, too!
Also, try growing some edible flowers to top a cake or salad. There are a number of beautiful edible flowers that can be placed atop a cake or used as garnish. (You don't have to eat them, but at least you know they won't be poisonous.)
You can even infuse lemonade, iced tea, or even water with herbs and flowers for beautiful, delicious, garden-grown vegetables.
Let your garden inspire as many people as possible, get creative and get growing! After all, the garden is the perfect party platter.
Jillian Shea is a freelance writer and gardening guru based in Wallingford, CT. Her specialties include DIY, natural living, and organic growing practices. When you don't see her outside digging in the dirt, you'll likely find her grazing in the kitchen.

H.R. Helm is an accomplished DIY craftsman. He has been DIY since childhood and is now a septuagenarian. He is experienced in wood and metal construction, having designed and built several houses and metal buildings. He built every permanent building on his current homestead and did all the plumbing and electrical work. He has several years experience as a professional cabinet builder, and he is an accomplished auto repairman, having operated an auto repair business for many years. He currently has a home shop where he sharpens and rebuilds saws, repairs lawn mowers, mobility scooters, hydraulic jacks, and anything else that comes along. He also builds custom tools for metal working. Invention prototypes are another of his many accomplishments. He owned and operated a manufacturing business building Compact Utility Vehicles for homeowner use. H.R. enjoys making jams and jellies during fruit season along with cooking meals. He is committed to outdoor cooking in a Bar-B-Q pit he welded together several years ago. He maintains fruit and nut trees along with helping his wife with a vegetable garden. He farmed commercial garden produce for several years. It helps to have over 50 years of farming and ranching experience. Employment/Education Highlights ASE Certified Master Auto Technician Certified Welder Cross country truck driver -- over dimensional freight Design Engineer/Project Manager for injection molded plastic company Bus Driver/Substitute Teacher Inventor with two patents (weight training – anti-rollback for manual wheelchair) BS in Industrial Technology