Budgeting for an ADU
An accessory dwelling unit (ADU) serves myriad purposes, so there can be many reasons to build or buy one. But before you grab your tool belt, you'll need a comprehensive understanding of what the process involves and where your costs will lay.
What Is an ADU?
It can take many forms, but in a general sense, an ADU is an additional living unit on the same property as a primary home. This smaller unit can take shape as a tiny home, an apartment above the garage, or a pool house.
Technically, an ADU needs to have a kitchen, bathroom, and other features of a regular home. There are different types to consider.
Interior ADU
An ADU doesn't have to be a separate building to be a separate dwelling. You can partition off a part of your house for this use. For example, a converted basement can function as an ADU. A separate wing or level of the home, often known as mother-in-law quarters, is another type of ADU.
Attached ADU
Sometimes ADUs share more than property. They can share a wall too. An attached ADU has all the features of an apartment but has its own entrance for residents to use.
Detached ADU
Another common form of ADU is a separate structure on the property. It can be in the backyard, a short distance from the main home, or set back into the trees or back of the property line.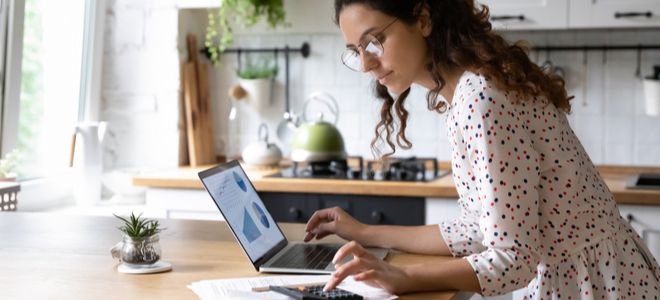 What's an ADU Used For?
Since an ADU is fully equipped to provide housing, it can be used for an adult child who's not yet ready to be out on their own. It's also an option for elderly family members who still live independently.
Many people use an ADU for additional rental income. They can also be made into an office, studio, or other workspace.
How Much Does an ADU Cost?
There's no easy answer to this question. Costs vary wildly between types of ADUs and location. Your budget will also be affected by the structures and systems you already have in place.
For example, if you already have a mostly-finished basement, your costs will be much less than if you're adding HVAC, electrical, plumbing, etc.
Start with the Planning Department
When considering costs, your first stop needs to visit your county planning department. You'll need to get building permits for nearly every type of build or conversion, so find out what the expectations and limitations are.
There are likely clearly-outlined regulations regarding the design, style, size, and occupancy of the unit.
There's no skirting around this step. Although people complain about permits, fees, and inspections, the intent of the department is to maintain building codes that keep everyone safe.
A proper build significantly reduces danger and injury from falls, fires, floods, and more.
In addition to permits, the planning department will provide the regulations regarding the size of your unit and which features need to be included. You also need to verify you'll be able to use it as a rental unit. Not all areas allow ADUs, and many do not permit temporary housing, vacation rentals, etc.
Be very clear about your intentions, so there aren't any surprises down the line. Not only do you need to know the costs upfront, but you also need to ensure you can count on rental income if that's part of your budget plan.
Speak to Contractors
If you plan to hire someone to do all, or any, of the work, get bids upfront. Find out what your options are. Ask if the contractor has completed similar projects. Look for someone who is experienced and knowledgeable.
Make sure you have a complete understanding of what work the contractor will perform and effectively communicate the scope of the project, so he or she knows what the expectations are.
Also find out if you'll need to pay other professionals, such as engineers, surveyors, or architects.
Think Prefab
Another option is a prefabricated ADU. Think of a tiny home. Do your research, place your order, and prepare for installation. There are a range of processes in placing a prefabricated ADU.
Some companies offer a start-to-finish service. Others provide a kit you can use to build the ADU DIY-style. Others yet, provide a partial unit, either delivered or set up, to which you'll need to add windows, appliances, decor, etc.
Visit a Real Estate Agent or Rental Agency
Markets are in constant flux. Of late, there's been a widespread housing shortage, which makes additional housing options appealing. Other times, it may be difficult to rent a space, especially a unique ADU.
If rental income is at the cornerstone of your ADU plan, get a good idea of the amount of income you can expect and consider the pulse of the rental market.
Each situation is different, but whether you have an interior ADU or a separate unit on the property, a property management company or real estate agent can tell you what similar lodgings are charging.
Consider Utilities
Infrastructure to your ADU might be the most expensive part of your project. Then again, it might cost you nothing at all upfront.
A proper ADU must be a fully-functional housing unit, meaning it will be equipped with power, water, and heat. Most ADUs share utilities directly with the house. This is especially true for an interior unit or an apartment in an existing building, such as a garage.
However, if you need to install plumbing or electrical lines, costs add up very quickly. This is one primary reason that ADUs are commonly located close to the main house. Every foot of distance will cost you. It's not just about the pipes or wires you're running.
You're paying for proper installation. For example, electrical wires need to run overhead or be protected by conduit and buried in a trench.
Evaluate Design
The complexity of your ADU will heavily impact the bottom line. A simple, small unit with standard sizes will cost less than anything with a custom design. Familiarize yourself with standard window and door sizes, room widths, etc. The little things might make a significant difference to your budget.
For example, if you plan to carpet the ADU, understanding carpet rolls often come in 12-foot widths means it will be less expensive to carpet a 12-foot room than a 13-foot room that will require a seam and additional time during installation.
Materials
If you plan to build an ADU or develop one by renovating an existing space, you'll need a line-item budget for all materials.
We've already mentioned utilities, so you can start there. Get bids. Assume nothing. In addition to electrical and plumbing, get an estimate if you plan to use gas, propane, or another type of fuel.
Building an ADU is basically the same process as building a house. Although it's on a smaller scale, you'll still need to consider each level of materials.
Start with the foundation and work your way up. List framing materials, flooring, fixtures, appliances, cabinets, countertops, and roofing. Add in the cost of decorating the space. Then double it.
Many people think that because ADUs are small, they are inexpensive to buy or build. That just isn't the case. Of course, there are ways to cut costs, but in order to properly fund an ADU, you need to be realistic about the expenses you'll incur.
It's always better to overestimate than to underestimate, leaving yourself with an unfinished project or huge unexpected debt.
The Tax Consideration
Any home budget needs to include consideration for property taxes. It's no different for an ADU. It's almost certain to increase your annual taxes.
This is, of course, one reason people try to avoid the permitting process. Once you inform the county of your intentions, it will be quick to provide a new appraisal value, and associated tax bill, for your property.
There are many factors to consider in the calculation of the tax bill, such as whether your ADU is an attached unit and how large it is. Since you're increasing living space, you're going to see an increase in taxes.
It's worth running the numbers for the different types of ADU if you are considering options. On the other hand, if the most viable and cost-effective ADU is obvious, there's no need to consider alternatives. Just expect the increase.
Does an ADU Add Value to Your Home?
In most cases, yes. However, that value is difficult to quantify. There are different measurements of value. The first is its value as additional space. Your ADU may be a home for your child or parent. It may be the solution for a traveling professional, provide a relaxing space for travelers, or be just right for a local college student.
The point is, part of the value isn't monetary.
But we're talking about a budget here, so that means dollars and cents. A rental income is a benefit from month to month. Whether it's additional money you wouldn't normally have, or it merely pays for itself as space for a parent, the monthly rent is obviously part of the value.
The real answer to the question comes down the road when you sell the home, however. A buyer looking for a second living quarters will pay more for your setup than someone who loves the main home, but doesn't have a need or desire for an ADU. In other words, if you find the right buyer, your ADU can be quite valuable.
In general an ADU should add value to your home, as long as it's legal, upkept, and usable.
Financing
With pages of cost estimates, it's time to figure out how you're going to pay for your ADU. You may already have cash in savings. If so, you won't have to balance costs and potential income with any sort of loan payment.
If you do need to borrow money, however, there are several ways you can go about it. Of course, you can work something out with a friend or family member. You can also hit the bank up for a personal loan or take out a home equity loan on your primary residence.
If it makes sense in the current market, you could also refinance your home mortgage and loop in the costs of the ADU.
For a prefabricated ADU, you can likely get on a payment plan with the company you buy it from.
Budget Summary
The bottom line is you'll have to consider your specific situation in order to accurately depict the required budget. Costs depend on the type of unit and what you already have in place as far as utilities and the structure itself.
You'll need to weigh the benefits of the additional space with the extra maintenance and expenses.
An ADU is a way to potentially add income to the household without the expense of buying more land, so if you have the space and it falls within local ordinances, it might be the perfect solution for you.
In review, there are several advantages of having an ADU. It will provide additional space for family or work. It can provide additional income through rent. It may also increase the value of your property.
However, an ADU isn't the answer for everyone. Consider the cons as well, such as the fact that an additional living space may take away from space you want to use in other ways, such as a gym, bar, entertainment room, movie theater, wine cellar, office, workshop, etc.
Plus, an ADU is a second living space. Inasmuch, it requires similar maintenance to your primary home. You will be replacing light bulbs, fixing appliances, painting, and dealing with all the joys of home ownership--times two.
The costs may also outweigh the advantages, especially when you consider the build, increase in taxes, and additional utilities.
With your budget underway, find some additional pointers in our article Four Things to Know Before Starting Your Shedquarters Project and evaluate aspects of ADUs you may not have considered in What Are the Benefits of a Tiny Home Community?