Build a Shadow Box for a Sports Jersey
To ensure our content is always up-to-date with current information, best practices, and professional advice, articles are routinely reviewed by industry experts with years of hands-on experience.

Reviewed by

on Nov 22, 2019
Wooden strips for the frame
Plexiglass sheet to fit within the frame
Stiff cardboard for the back of the frame
Black felt on which to mount the jersey
Brads or small nails
Hammer
Glue
Sandpaper
Wood stain and Varnish
Router or table saw
Wooden strips for the frame
Plexiglass sheet to fit within the frame
Stiff cardboard for the back of the frame
Black felt on which to mount the jersey
Brads or small nails
Hammer
Glue
Sandpaper
Wood stain and Varnish
Router or table saw
Building a shadow box for a sports jersey will earn you a special place in the heart of the person receiving this wonderfully personalized gift. This is an easy project that will cost half of what you would pay for a box that won't last as long as yours, nor mean as much to the recipient.
Take Measurements
Obviously, take careful measurements of the shirt so that it will fit neatly into the shadow box, but more importantly, take measurements as to where you will place or hang the box.
Construction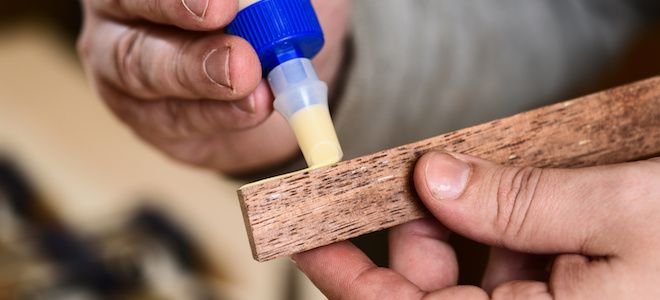 Begin by building a frame from wooden strips. Use either butt joints or more decorative 45-degree angles to assemble the frame. The entire outside of the frame should have a quarter-inch groove cut into it to seat the plexiglass top. This can be done with a router, or on a table saw. Use clear adhesive such as caulking to fix the glass to the frame, and then cover with thin strips of a different variety of wood for added accent. Put this assembly aside and work on assembling the back of the shadow box.
Using woodworkers glue carefully affix a piece of black or blue felt to a stiff piece of cardboard one eighth to one-quarter of an inch thick. Be sure to tack the felt in each corner and smooth it out as it is glued into place. Follow the directions on the glue container and be sure to let the glue dry before proceeding further.
Measure the backing and affix it to a one-eighth sheet of inexpensive plywood using woodworker's glue. When the glue is dry, the next step will be to mount the jersey onto the backing. This can be done in a number of ways. Decorative pins add color and style, but if you do not want holes in the jersey, consider using Velcro strips or double-sided mounting tape instead. As with the front of the box frame, the back edges should have a quarter-inch groove cut into them so you can seat and secure the backing. There is no need to add decorative trim to the backing, simply use brads or small finishing nails to tack it into place.
Finish Your Shadow Box
Begin sanding the box with 100-grit sandpaper and work your way up to 220-grit sandpaper. Next, apply a coat of wood stain and let it dry thoroughly. When the stain has dried, apply the first coat of 50% varnish and 50% mineral spirits. Sand this application with 220-grit and then apply a final coat of varnish. When this final coat of varnish is thoroughly dry, rub it out with 0000-grade steel wool. Wipe the box with a clean cloth and apply a thin coat of furniture polish for a lasting finish.