Building a Shed on Skids
To ensure our content is always up-to-date with current information, best practices, and professional advice, articles are routinely reviewed by industry experts with years of hands-on experience.

Reviewed by

on Nov 05, 2019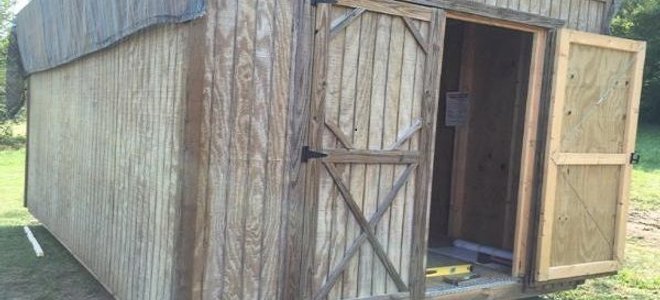 A shed is an invaluable asset for storage. Many homeowners have grown tired of the overcrowding in their garages when the space that is supposedly reserved for the car becomes cluttered with lawn equipment such as tractors, lawnmowers, hedge clippers, and other such items. A storage shed allows the homeowner to move not only all of those lawn grooming tools but also dangerous lawn chemicals and other things in a tidy space that is separate from the house and automobile storage area of the home.
While there are many ways to build a shed, a popular method involves using a skid. There are a lot of reasons for building a shed on skids or using a skid foundation for your shed. Before you can decide which is best for your situation, consider these pros and cons.
Pros
Sheds on skids are portable.
Sheds on skids are considered temporary structures and don't require building permits.
Sheds on skids are less expensive to base.
No concrete to pour or tear up if you decide to move the shed.
Sheds on skids easy to move from location to location.
May be lifted onto tractor-trailer truck or a crane.
Might be pre-built or preassembled off-site.
Less expensive to build and site.
Cons
Sheds on skids aren't stable enough for supporting heavyweight items, such as tractors or heavy equipment.
Sheds on skids are more to shift than one on a slab.
Sheds on skids only have their own weight to hold them against the ground.
Shed size is limited when built on skids.
Sheds on skids get more damp and susceptible to more moisture and foundation rot.
Harder to insulate and heat.
Limits future use of the shed.
More likely to be out of true or plumb resulting in jammed windows and doors.