Care and Maintenance of an Oak Staircase
Reviewed by

on Mar 02, 2020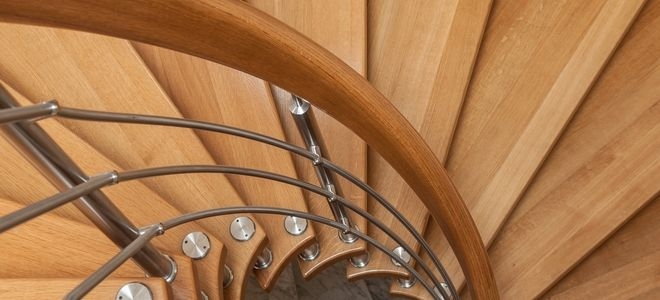 1-3 hours

•

Beginner

•

80-140
Varnish
Tread rubbers
Bee's wax
Cloths
Water
Mild cleaning solution (for washing stains)
Sandpaper (optional)
Wood oil
Wood polish
Having an oak staircase in your home certainly adds character and warmth. Oak stairs and railings are definitely best left unpainted because the grain of oak is so quirky. If an oak staircase is something you have decided to install or you have inherited it from the previous home owner, you will need to know the best way to keep it in optimum condition. Wood will wear and age, so looking after it correctly will not only lengthen the life of it but it will keep it looking great too.
Caring for Oak
If your oak staircase is brand new and you have just fitted it you will definitely need to oil it and possibly varnish it too. If you intend to leave it without any covering, like carpet or rubber track runners, then it is suggested that you refrain from wearing any form of heels on the stairs. Stiletto heals will quickly ruin oak or any bare wooden stairs, as will they also damage any wooden flooring. Do not varnish too many layers on to the treads of the stairs because they may become too slippery and can cause accidents.
General Advice
Oil the oak staircase with a quality, natural wood oil which contains the right preservatives. Let the oil settle in before applying another layer. You can opt to do regular care and maintenance on your oak stairs if you decide to. Polish them at least once every month and polish the railings at least every two weeks. Hands which grab the rails will be greasy and possibly dirty, so it is safe to wash the railings with soap and water to keep them clean. Once they have dried, apply another layer of oil and polish. If your oak staircase is likely to have heavy traffic, as with a big family, it will need care at more regular intervals.
Oiling, Waxing and Polishing
Bee's wax is great for oak. As long as you use a protective coating of a good quality wax or oil, your oak staircase should keep its new look for a long time. If you oak staircase is older and it needs a face lift, then you can sand it back to the natural wood and re-finish it with a good wax or polish. As stated, varnish is an option, but you should decide whether you just wish to add one coat of varnish to the railings to protect them from hands or if you want to varnish the whole ensemble. Using tread rubbers is a good idea. They come in clear form and cover the treads of the stairs to prevent the treads getting worn down so quickly.
Thrills and Spills
Spillages, like with floors, are bound to happen. Do not allow the spill to soak into the oak. Wipe it clean and wash it right away, especially if it is a liquid which has artificial coloring. These cause nasty stains in the wood grain and you would have to sand the step back to the wood to clean the grain. Always remove spills immediately.