The Simple Yet Stylish Options for Decorative Ceiling Tile
To ensure our content is always up-to-date with current information, best practices, and professional advice, articles are routinely reviewed by industry experts with years of hands-on experience.

Reviewed by

on Oct 05, 2021
A ceiling in need of repair
Creativity
Vision
A ceiling in need of repair
Creativity
Vision
Decorative ceiling tiles add the finishing touches to a room's décor. There are many different patterns and stylish designs to choose from. The article below describes the different types of decorative ceiling tiles that you might choose.
Option 1 - Artistic Murals
Mural decorative ceiling tiles depict a scene. Some murals feature famous works by artists such as Renoir or Monet. You can also choose from southwest, tropical, and sea life murals. Other options include vintage ads, abstracts, contemporary, and old-world maps. The depth and detail of murals add an interesting perspective to any ceiling.
Option 2 - Biblical Murals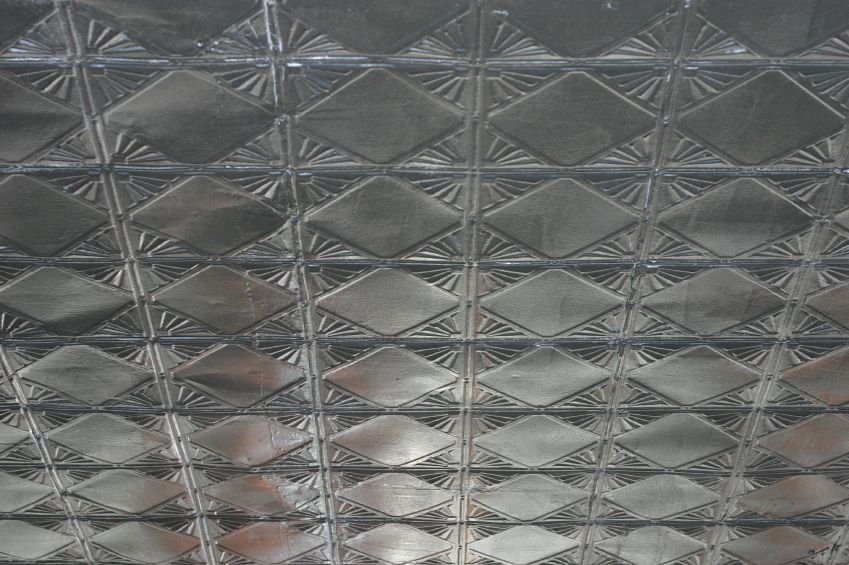 Biblical murals can add an interesting dimension to the right room. They definitely add depth and beauty that offer intrigue and interest.
Option 3 - Animal Murals
These murals are available in almost every animal you can imagine. From the most ferocious lion to the cutest puppy dog, and everything between.
Option 4 - Landscape Murals
Picture a beautiful sunset shining down from your ceiling or the most magnificent mountain range. When it comes to choosing a landscape, you will have so many options that finding the perfect landscape for your room will be easy.
Option 5 - Wood
For an elegant interior, laminate wood ceiling tiles have a lot to offer. Choose from the traditional woods such as maple, walnut, and cherry, or consider an exotic wood.
Option 6 - Faux Stone
Stone always looks rich and elegant. You can choose from green Tigris, limestone, loden zephyr, or marble.
Option 7 - Metal
Copper, nickel, brushed aluminum, and tin are all available as ceiling tile. They add a contemporary edge to a room.
Option 8 - Antique
To make the restoration of an old home as authentic as possible, it is best to use popular designs from the era in which the house was built. Michelangelo ceiling tiles and medallions add a superb touch to any antique decor.
Option 9 - Stucco
You can get the look of traditional stucco from a stucco plaster tile. Various patterns are available to choose from. These tiles remain timeless and add a visual presentation to a room. Choose from traditional, classic patterns, or try a more contemporary pattern such as the 3D cube.
Option 10 - Geometric and Floral Designs
Floral designs work in many different rooms but the bedroom is one room where they really shine. Geometric designs works are also popular in foyers and halls.
One has many choices when selecting decorative ceiling tiles. Whether you are putting ceilings in a modern contemporary home, or an old character home, you will be able to find the perfect tiles. Commercial restorations have all the same options. With such a buffet of styles, the project is sure to turn out great.