Cluttercore Is a Thing! Should You Say Yes to Mess?
People generally don't want chaos in their homes but organized chaos is another story. At least, that's the idea behind cluttercore, the newest trend in homes. The trend, simply put, embraces mess.
No More Minimalism
In recent years, the minimalistic look found by suave Scandanavian designs has grown in popularity and people like Marie Kondo have made a living out of helping people minimalize their belongings and simplify.
Cluttercore does the opposite. It actually encourages people to have a large number of objects in their home, often that don't match.
It Doesn't Mean Messy
Don't confuse cluttercore with messes. If you are choosing to embrace the cluttercore trend in your home, it doesn't mean you should leave dirty clothes and dishes everywhere.
Items you need, such as pots and pans or work clothes, should still be easily accessible. Nick nacks and items in a variety of colors and sizes are, however, encouraged.
Sparking Joy
While Marie Kondo's minimalist esthetic may not be on display, her rule of finding items that spark joy should be. Cluttercore does not mean leaving random items out but rather items that may not match but make you happy.
Simply put, find items that spark joy and display them all at once whether they technically match or go together or not.
Cottage Chic
Cluttercore can trace its roots to the cottagecore trend, according to House Beautiful. The cottagecore trend made piles cute and started the move away from the minimalist trend. Where it differs from cluttercore is that cluttercore aims to be a homey way to display your important mementos.
Decorating
There are an endless number of ways you can achieve a cluttercore aesthetic in your home, but here are a few ideas to get you started.
Wallpaper and Paint
If you want to achieve a cluttercore look not just with small decor items but in the overall vibe of the room, you can do so with paint and wallpaper. You can even mismatch things so each wall is a different color or wallpaper pattern.
Unlike in some other designs where wall colors are understated, you should go bold here. Use patterns and colors that make you smile and remind you of your travels or other things that are important to you.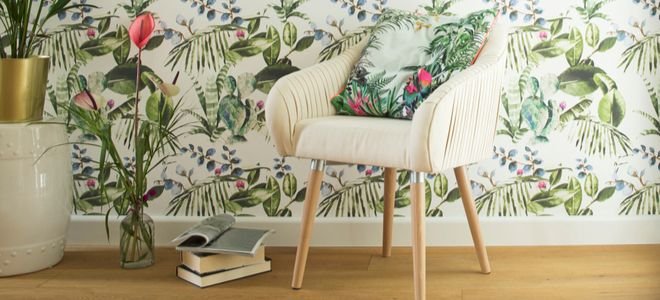 Rugs
Like wallpaper or paint, rugs are a great way to immediately change up a room. In addition to searching online, you can also try local flea markets and garage sales for the perfect rug for you.
While the color doesn't have to strictly match the furniture or wall color, make sure you still keep in mind the size so you are not purchasing a rug that is too big for the space.
Mismatched Pillows
Mismatched pillows are an easy and cheap way to add a cluttercore vibe to your home. Instead of just pillows that perfectly match your couch, consider ones with bold geometric patterns and colors. Don't be afraid to explore with using both polka dots, stripes, and other bold designs.
Photo Wall
Unlike some expertly curated photo walls, you can create one with a greater deal of variety for your cluttercore home. Consider a wall that mismatches frame colors, has a variety of sizes, or some photos that don't have frames at all.
Upholstery
If you're trying to get away from basic, streamlined furniture you already have in your home, you can reupholster it rather than purchasing pricy new items. If your couch or favorite chair is still comfortable, for example, you may want to consider reupholstering the beige couch with a striped pattern or a bold color.
This will save you hundreds of dollars compared with purchasing a new couch. You can reupholster virtually anything but you may want to focus on larger items that will make a bigger difference to the overall feel of your home.
Lamps
Lamps are an easy way to achieve a cluttercore look, and brighten up your room while you're at it. You should include lamps with different style shades and various sizes to really get the look you are going for.
Posters
You can also add posters to your home to achieve the cluttercore look you are going for. Like with the photo wall, consider varying sizes of posters and the frames do not all have to match.