Constructing a Pump House That Will Last
To ensure our content is always up-to-date with current information, best practices, and professional advice, articles are routinely reviewed by industry experts with years of hands-on experience.

Reviewed by

on Jul 03, 2023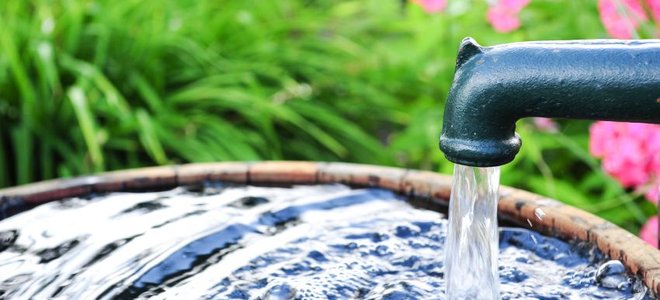 5-10 hours

•

Intermediate

•

300-1,500
2x4 lumber
Metal siding
2x6 posts
Roofing nails
16d nails
Door hinge and clasp
Hammer
Circular saw
Level
Square
Post-hole digger
Tin snips
Quick-drying cement (optional)
2x4 lumber
Metal siding
2x6 posts
Roofing nails
16d nails
Door hinge and clasp
Hammer
Circular saw
Level
Square
Post-hole digger
Tin snips
Quick-drying cement (optional)
A pump house can help keep your water pump safe from damage and out of the elements. This strong, sturdy building will save you money in the long run, protecting your pump from potential costly maintenance.
Depending on how elaborate you want to make your house and what your current needs are, you could turn your pump house into a storage shed, outdoor bathroom, or even a workshop. This simple pump house is an easy task for even a beginner do-it-yourselfer.
Step 1 - Prepare Ground and Set Posts
Use the post-hole digger to dig holes four feet apart. Dig the holes below the frost layer in your area. A hole at least 24 inches is usually deep enough.
Set in the posts so they rise about four feet above ground, with the front posts at least six-inches taller than the back posts. Then, either backfill the holes with dirt and tap until it is secure, or set the posts in quick-dry cement.
Step 2 - Build Sides and Back
Using the circular saw, cut the 2x4 lumber down to the correct lengths and begin nailing lengthwise to the posts. Make sure you wear the proper safety gear when using a circular saw, like eye goggles and gloves.
If you want a different look, you can use a top, bottom, and middle brace, and nail the 2x4s vertically. Do this all the way around three sides—the front of the pump house will be a door. Then, line the insides of the walls with insulation to protect against freezing weather.
Step 3 - Build and Attach a Door
Build a basic square frame that will fit the dimensions of the front opening. Line it with the 2x4s as you did with the walls. Then, attach two door hinges to one side and secure to the front of the pump house.
Attach a handle; you can make a simple one from a block of wood. Add a clasp to keep the door secured. While this is a simple door, you can experiment by building more advanced doors for a fancier or more-secure pump house.
Step 4 - Put on the Roof and Paint
Cut the metal siding to size using the tin snips and place it on the top of the 2x6 posts. Nail it securely to the posts and 2x4 sides.
Once you have the roof on, you can then paint the building or seal it to protect it from rain, snow, and other weather elements to make it last.
Constructing a Pump House FAQ
How big does a pump house need to be?
The size of pump houses varies greatly depending on the desires of the property owner but technically, the house only needs to be big enough to cover the well and pump and related equipment. As long as there is enough room in the building for you to access all the equipment, the pump house is big enough.
Does a pump house need ventilation?
Pump houses need ventilation so that air and fumes can escape the building. Sewer gases are toxic and can actually be harmful, so you don't want them building up.
Create ventilation to give these fumes a way to escape, because doing otherwise is a health risk.
How do you insulate a well pump house?
While you don't necessarily have to insulate the entire well house building, you do need to insulate the pipes to keep them from freezing. Insulating the building is likely the best option, which you can do with spray foam the same way you would insulate a home.
If you're going to insulate the pipes, wrap them with foam to keep them warm and prevent freezing during cold winters.
Radiant barrier insulation is another option, though this is more expensive than some other insulation choices.
How long does a house pump last?
Well pumps last, on average, 15 to 25 years before they need to be replaced.
At what temperature will a well pump freeze?
Water freezes at 32 degrees F. Water in pipes can freeze at this temperature, too.