Decorating with Decals and Stickers
To ensure our content is always up-to-date with current information, best practices, and professional advice, articles are routinely reviewed by industry experts with years of hands-on experience.

Reviewed by

on Aug 25, 2022
Home design trends come and go very quickly. When home styles change so rapidly, wall decals and stickers are the best way to keep up with the times. These design elements are easy to change, so it's easy to stay on-trend and in style all the time.
Decals and Stickers
Wall decals and stickers are actually very similar. Both can be applied to walls and furnishings to add color and characters to any space. Stickers are adhesive. Once you peel the protective backing off of them, stickers can be placed on a variety of surfaces. Decals also stick to surfaces, but only after a three-part process. Decals are applied to walls and other flat surfaces using transfer paper. When you apply a decal to a surface, only the colors and design of the decal are transferred. Unlike stickers, they are not printed on a permanent surface that is then adhered to a permanent location.
Decorating Ideas
Stickers and decals can be created in any size and type, and that gives you a ton of decorating options. Start experimenting with different ways to decorate with these fun design elements, and you'll end up finding all sorts of ways to integrate decals and stickers into your home decor. The best part about using stickers and decals is that they can be removed at any time, so you can put up something new and fun whenever you like.
Personal Messages
Use decals and stickers to add famous quotes, funny sayings, and meaningful words to your walls. Adding word decals to a photo wall creates a dramatic design effect. Words like "love," "family," and "home" become especially meaningful when paired with family photos. You can also use decals to add quotes and sayings to any wall to create a statement wall. This becomes especially eye-catching above a bed, a couch, or a dresser.
Natural Beauty
Get large-scale decals to create a "wow" factor in your design scheme for a particular room. Pay homage to nature with tree decals that run floor-to-ceiling to create a truly stunning statement wall. Choose a decal in a color that contrasts with your existing wall color to make the design stand out. A simple monochrome design creates drama, or you can look for a full-color decal to add a pop to any room.
Abstract Element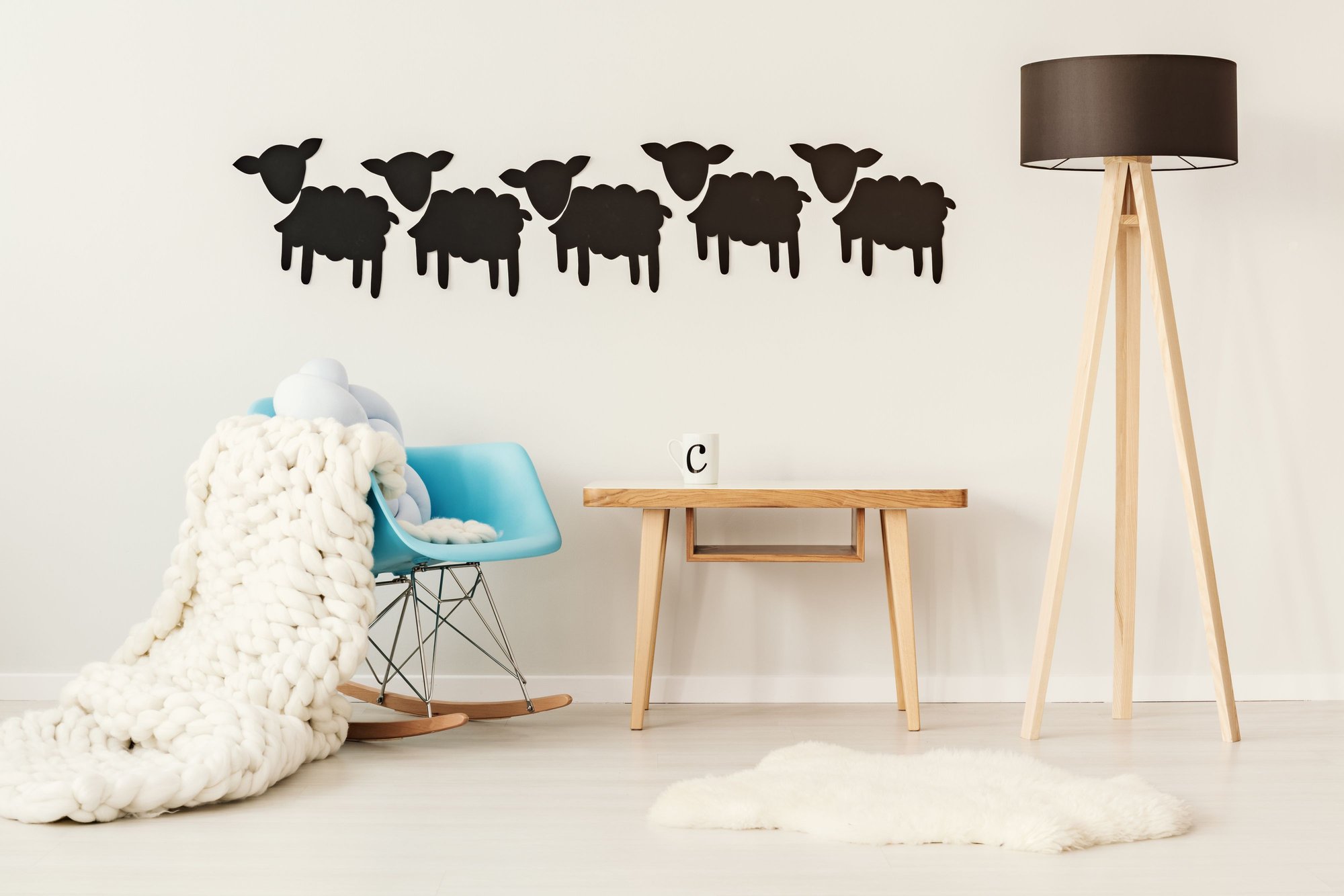 Abstract art means something different to everyone, and that's why this form of art stands out. Use an abstract wall decal or sticker design to add a great embellishment anywhere. This looks great above a piece of furniture, on a door, or on a small section of wall. This little touch will add great detail to any space.
Headboard
Haven't got a headboard on your bed? Use a decal to create a faux headboard that won't take up any space at all. This will help frame out your bed and add the illusion of a headboard.
Wallpaper
Hanging wallpaper can be a tedious, messy business, and many home designers say that wallpaper is an outdated trend. With stickers, you can make your own wallpaper by creating any wall design you want. The work will go quicker if you work with large stickers. Use a ruler and a level to ensure the perfect placement, or place stickers on the walls at random to create a one-of-a-kind freeform design.
Kid Rooms
Kids are always changing their mind about how they want their rooms to look, and fads change more quickly for kids than any other group. This makes decorating for the kids pretty difficult unless you're using design elements that can be changed and updated instantly — like wall decals and stickers. This is a perfect way to decorate kids' rooms because whatever they love right now will be what they hate next year.
Make Your Home Your Own
Your home should always feel like your own personal space, so why not personalize it as much as you can? Using wall decals and stickers can create the look you want. And if you change your mind about what you want, no problem. Just peel off the design and start again.