Different Types of Stucco Explained
To ensure our content is always up-to-date with current information, best practices, and professional advice, articles are routinely reviewed by industry experts with years of hands-on experience.

Reviewed by

on Jan 24, 2020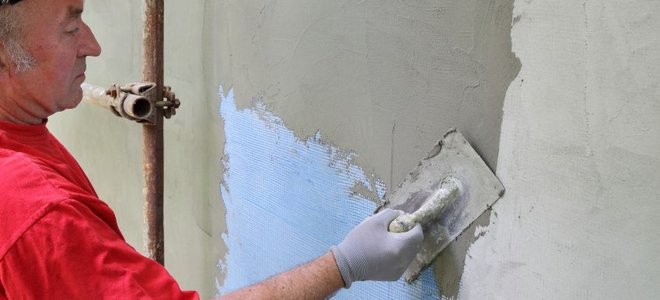 Stucco has been used on homes for generations because it is one of the most durable types of exterior siding. It can last for 50 years and is easily cared for. Stucco is much like cement and is not like traditional wood or clapboard style siding. You spread stucco with a trowel over the exterior of the home. This can create limitless possibilities in design and decorations. Stucco is currently available in two different, and distinct types.

Cement Mix Stucco
When stucco was originally introduced it was in a cement-based form. It is mixed much like cement with Portland Cement, sand, and water. This type of stucco is very durable and can hold up to pretty harsh environments. While it is porous, this type of stucco dries quickly without any water damage.

Exterior Insulation and Finish Systems
EIFS wasn't introduced until the 1950s and is a synthetic type of stucco. While it is often confused with the original cement-based stucco, EIFS is not cement-based at all. This consists mainly of a foam insulated board covered with a special finish that resembles stucco.

Depending on your location, either one of these types of stucco could be the perfect exterior siding for your home.