Don't Be Stuck in the Dark: 7 Tricks to Improve Your Home's Lighting
To ensure our content is always up-to-date with current information, best practices, and professional advice, articles are routinely reviewed by industry experts with years of hands-on experience.

Reviewed by

on Sep 26, 2022
The current lighting in your home does illuminate the darkness, but it may be dull and boring if you haven't taken a second glance at it lately. Small changes can create large improvements that enrich the overall ambiance of your home.
Replace Your Light Bulbs
One of the easiest things you can do to improve the lighting in your home is to get rid of those old, energy-sucking incandescent light bulbs that came with your light fixtures and lamps. Replace them with compact fluorescent or LED bulbs, which use far less energy and are available at any hardware store. These types of bulbs not only create cleaner, brighter lighting in your home, they also lower your electric bills. LEDs and compact fluorescent bulbs are also nicer looking, making them more suitable for lighting without any covering, where the bulbs are exposed. Update your light bulbs and you will be surprised at the immediate difference.
Replace Light Covers, Globes, and Shades
If your light fixtures and light bulbs are just fine and dandy, a way to update some of the fixtures is to change the cover on the light. If a fixture has a dull, frosty globe around it, visit your local lighting store to check put the selection of lighting covers. From wavy-edged glass shades to brightly-colored mosaic globes, the selection of light covers is wide and flexible. Many stores can also special order pieces they don't have in stock.
Install Dimmers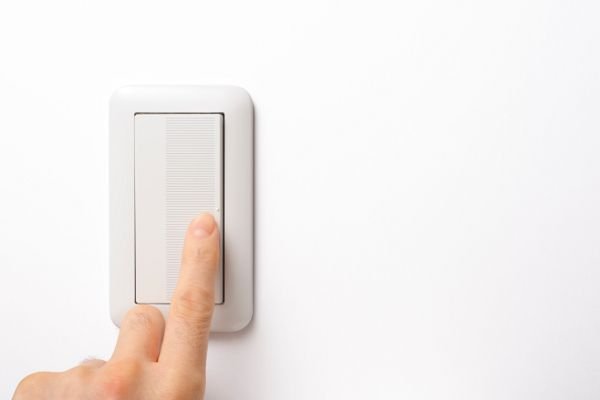 While regular light switches work just fine, many light fixtures--particularly older ones--tend to be too bright when you turn them on, as they use the light bulb's full power all at once. Remove these old light switches and replace them with dimmers. Doing so will not only save your eyes from the wrath of extremely bright light bulbs, but will reduce your energy usage and costs even more.
Switch out the Switches
Nowadays there are so many types of light switches that it would be silly to keep all of your lights running on simple off and on switches. There are light switches that include dimmers (single-pole dimmer), dual and triple switches for different lights, remote control switches, and even light switches that illuminate in the darkness. Explore your local hardware store and pick and choose the switches that will add convenience for you.
Remove Old Fixtures
Don't feel obligated to keep the lighting fixtures that came with your home. While they may work just fine, they could be old, outdated, or worse—just plain ugly. Take a look around your home at your fixtures to see which ones could use updating. When built, many homes have basic lighting fixtures installed that aren't very decorative and are designed for a single incandescent bulb. Consider all your lighting options, such as track lighting, pendant lights, chandeliers, or flush mount lights. Get rid of the old lighting fixtures that don't match the design of the room or could use some updating. Replace them with modern, more efficient fixtures that suit your style.
Add More Light Sources
Evaluate each room in your home to see if the amount of light and its color is adequate for the space -- many times large spaces are left without enough light. Decorators suggest having at least 3 sources of light in each space to create the best ambiance. Use a combination of some of the earlier mentioned forms of lighting to ensure that you have enough in your home for everyday use.
Add Reflective Surfaces
An easy way to amp up the lighting in any room is to add some reflective surfaces as part of the decoration. Incorporate mirrors, metallic or sparkly surfaces, glossy or reflective paint, or shiny flooring to reflect light and make it seem brighter. Adding just one of these reflective items can make the light seem more luminous.