Dry Brush Painting
To ensure our content is always up-to-date with current information, best practices, and professional advice, articles are routinely reviewed by industry experts with years of hands-on experience.

Reviewed by

on Jun 26, 2023
1-2 hours

•

Beginner

•

50-75
Paint (either water-based or oil-based)
Paintbrush
Papertowels
Paint can lid
Paint (either water-based or oil-based)
Paintbrush
Papertowels
Paint can lid
If you're paying attention to the home decor world, you know that rustic or farmhouse or rustic decor is still trending. The dry brush painting technique goes well with this theme, and it's easy to do! This is a technique where a paint brush is mostly dry—yet still has the ability to hold paint—and is used on a dry piece of material such as paper, canvas, or pieces of furniture. The main reason to take advantage of this brushing technique is due to the unique look it creates. The brush strokes give off a scratchy texture that is much different than the smooth appearance that washes or blended paint possess. Dry painting is the perfect way to add texture and an added level of dimension of to any DIY project.
What Projects Is This Technique Good For?
Dry brush painting is great for a wide variety of DIY and home improvement projects. First, it's great for revamping an old piece of furniture like a dresser, chair, or coffee table. Dry brush painting can completely change the look of your furniture, making it feel like you have something completely new when you only just added a new paint job (and an easy one at that!). Next, dry brush painting is useful in creating home accents, such as picture frames or a textured accent wall. Finally, another idea is to dry brush paint your kitchen cabinets. The rustic, farmhouse look is on-trend, and textured cabinets can give your kitchen a whole new spin!
The Drybrushing Technique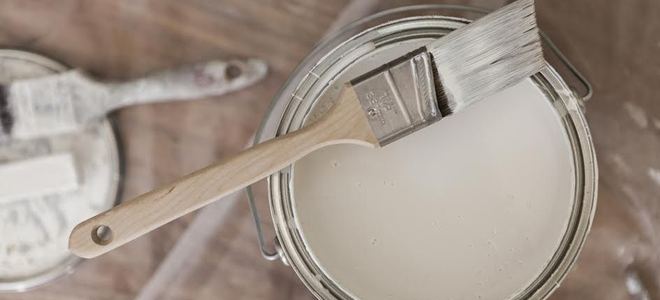 The first step towards successful dry brush painting is to choose the right paints. You can use this technique with a variety of them. First, water-based mediums work for this method. This includes inks, acrylic paints, and watercolor paints. This technique also works with oil-based mediums.
After you've decided on the best type of paint for your project, you'll want to gather the rest of your supplies. You'll need your paint, a paintbrush, some paper towels, and the paint can lid.
To start, dribble a small amount of paint from the can onto the lid. Then, dip your paintbrush lightly onto the lid, and then dab it onto a paper towel to remove excess paint. For this technique, you'll want a very tiny bit of paint on the brush to really let the desired texture shine through. A good indication of whether or not you have too much paint on the brush is if the brush bristles are stuck together rather than dried out and separated. If they are stuck together, it means your brush is over-saturated with paint and you should dab some off onto the paper towel.
We recommend doing a few practice strokes on a piece of scrap wood to learn exactly how much paint you need on the brush to get the perfect texture. Remember: it's always easier to have too little paint and add more than it is to start with too much!
Once you have the perfect amount of paint on the brush, use short and quick brush strokes in varied directions. This ensures that your paint job is well textured and multi-dimensional. One of the best parts about this technique is that there's no wrong way to do it; paint in any direction, add as much or as little texture as you want, limit your layers or pile them on, and really make it your own!