Flooring Trends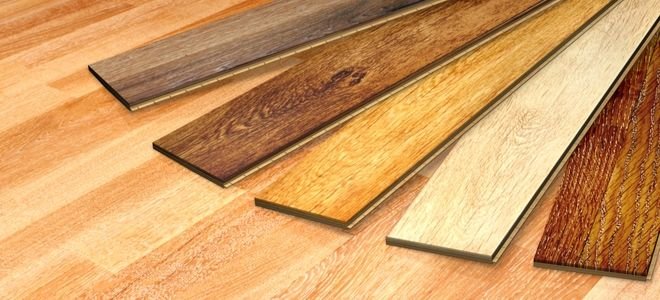 Once Halloween hits, the end of the year comes at us like a Mack truck. DIYer's know the importance of planning and organizing, so it's not too early to start getting ideas together for your next big project. If flooring is on your list of upcoming tasks, take a look at some of the recent and developing trends while you plan. Hint: think simple, in colors like gray or beige that easily combine with a wide variety of interior styles.
Before making any decisions, look at the big picture and take into account the room. Is it prone to moisture? Does it get heavy traffic? Is it a popular spot for your pets? Does the new floor need to be heat proof or sound proof? The flooring you choose for the bathroom may be vastly different from the one you choose for your main living area, so take a step back and evaluate your space and plan accordingly.
Engineered Wood and Tile
You may be shocked to hear that popularity of hardwood flooring has kicked down a notch, according to a Houzz Kitchen Trends Report. The 2019 report evaluated households that had already remodeled, and hardwood flooring was down 6 percent from 2018.
Choices that had gained in popularity were ceramic or porcelain tile, with engineered flooring taking the top spot. This may be due in part to an increase in styles and options including vinyl, and laminate. With a wider variety and greater durability, ease of installation, and resistance to expansion and contraction during weather related heat and cold, it's understandable why homeowners are moving toward these materials.
Despite being bumped from the top spot, hardwood still has its appeal, especially for aesthetic and resale value, and because of its ability to be refinished, a trait not shared by engineered floors.
Laminates and Vinyl
Laminate consists of several layers: fiberboard, a decorative coating, and a protective wax layer. This results in an exceedingly durable product that resists warping, swelling, and moisture. Keeping it clean is a snap, it comes in a variety of looks that imitate different wood finishes, and is a less expensive alternative to hardwood.
Rooms that require frequent cleaning may be good candidates for vinyl floors. Vinyl and linoleum flooring are often confused, and though they may be similar in appearance, they are vastly different in construction. Vinyl flooring is a more modern option, available in easy to install tiles or squares, budget friendly, and slip resistant. It is easy to clean and mimics wood and stone pretty convincingly, making it a preferred choice over linoleum for style conscious homeowners.
Leather
And then there's leather. Yes, that's right. If you haven't considered this unconventional material for your floors, now's the time. For the record, this flooring also includes high density fiberboard (HDF), an engineered wood product, and porcelain, so it's not 100 percent leather. It isn't made for high traffic use, and is finished with special varnish to help keep it in good condition. The end result is a look similar to an exotic animal's skin. The impact is dramatic, and not for everyone, so if you plan on selling in the near future, it may make more sense to stick with a more conventional flooring, and save this one for your forever home.
Textured Wood
Natural wood provides comfort and warmth in a room, and is especially pleasant for those who like to walk barefoot. Folks like experimenting with hardwood flooring that showcases raw textures (not to be confused with unfinished wood that may give you splinters). This can add depth to a room, creating a slightly rugged look that can be stylish when combined with some modern furniture pieces. You might consider patterned parquet flooring with your wood or woods of choice, arranged in interesting shapes or with catchy colors.
Sustainability
Being a responsible DIYer means making choices that benefit your aesthetic and don't pollute our shared environment. Some options that fit in with heightened environmental awareness include cork and bamboo floors from fast growing trees, salvaged wood from demolished buildings, linoleum for bathrooms and kitchens (made in a different process that incorporates natural materials as opposed to vinyl floors that use harmful synthetics), glass tiles from recycled bottles, and polished concrete, which is durable and extremely long lasting.
So many options exist to suit all tastes. Combining different materials and creating unique patterns for a customized look can showcase your personality in your home. Just remember that trends come and go, but classic looks persist for a reason.