Greenhouses 101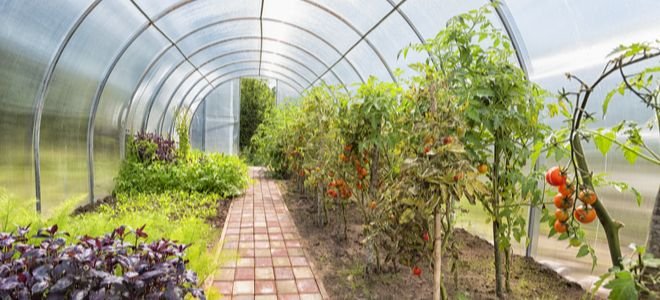 You don't need a greenhouse to garden, but it's nice to have one for its added benefits: protection against frost, insects, and animals looking for a garden snack. If you've never considered installing one in your garden, maybe we can change your mind.
Three Basic Types
Most greenhouses generally fall into three different categories: lean-to, detached, and gutter connected. For most homeowners, the lean-to and detached greenhouses are the most viable options because of space restrictions. Gutter connected greenhouses are usually reserved for farms or commercial locations because of their size. Siting the greenhouse is very important to take full advantage of the sun. For this reason, they are best set up on the south side of the house or property where they can get full exposure to the sun.
Detached Greenhouses
The Pop-Up Plant House
These types of greenhouses are lightweight and portable, and easily set up to provide temporary shelter for tender plants that need more protection during a cold spell. They come in a range of sizes, even small enough to fit in tight spaces or in yards where space is at a premium. Ready-made kits are durable and make assembly easy, but DIYers can Jerry-rig their own mini greenhouses out of a variety of materials on hand. Even repurposed pieces of furniture and recycle materials can turn into a greenhouse. Perhaps a bathroom remodel made an etagerie obsolete? Use it to form the basic framing and attach 6 mil clear polyethylene plastic to cover and trap the heat. Ta-da!
Gable Roofed
This may be one of the more recognizable styles when you think of a greenhouse. They are shaped like mini houses with a steep roof that allows space for gardeners to stand up in. They were once made entirely of glass, but contemporary ones are commonly made with more sturdy materials like polyethylene or plastic glazing, and pvc, aluminum, or cedar framing. Ready-made kits can make assembly easy, and some of them even come with automatic vents that open when the temperature reaches a certain point. This is an added bonus to keep plants from baking inside the structure when the days unexpectedly heat up.
Lean-to Greenhouses
Sunroom
The sunroom or solarium is more than a place to house your precious plants. The properties that allow it to trap heat make it an ideal space to escape adverse winter conditions. For this reason, sunrooms are often set up to provide not only for the plants, but also for their caretakers. Much more care is taken in regards to furnishings to provide a comfortable space. Think of it as an oasis to escape the ravages of winter, if only for a brief moment. Conversely, this is a space that can become unbearable in the summer, so adding vents, fans for air circulation, and a way to cover windows to block heat gain are vital considerations.
Cold Frame
These types of greenhouses are usually small, low to the ground, and with no heat source. Generally they aren't made with aesthetics in mind. For this reason they can easily be made with materials on hand, or ones that can be procured for cheap or free via sites like nextdoor or craigslist. A few cinder blocks and an old window are enough to provide protective space for starting seeds and hardening them off before planting the starts out in the garden. Because cold frames trap heat, it's important to be attentive to daytime temps because many a crop has been fried by gardeners forgetting to prop open the top. (We'll admit to being guilty of this one. Oh, the horror!)
Whether you're an avid gardener or simply like to dabble in the "green arts," you'll appreciate getting a jump start on the growing season, or extending the current one with the help of a greenhouse.