How to Block Unwanted Air from a Heating Vent
To ensure our content is always up-to-date with current information, best practices, and professional advice, articles are routinely reviewed by industry experts with years of hands-on experience.

Reviewed by

on May 05, 2023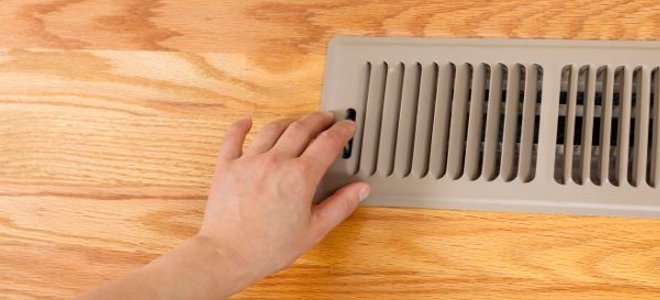 1-2 hours

•

Beginner

•

25-75
Silicone sealant
Caulk gun
Tape measure
Magnetic vent grille covers
Woolly filter medium
Plastic sheeting
Painters tape or marker
Metal tape
Scissors
Mastic sealant
Paintbrush
Silicone sealant
Caulk gun
Tape measure
Magnetic vent grille covers
Woolly filter medium
Plastic sheeting
Painters tape or marker
Metal tape
Scissors
Mastic sealant
Paintbrush
If you are feeling blown away by your current HVAC setup you might want to know how to block unwanted air from a heating or cooling vent. Unwanted air can be a result of leaks or simply a matter of personal preference. However, use caution when blocking vents.
At the time of installation, your heating and cooling system was sized by a licensed contractor according to industry standards based on the principles of thermodynamics. Blocking vent openings in one room will increase the pressure of airflow to other rooms. Blocking too many vents can reduce the efficiency of your heating system or even shorten the life of its components.
Furthermore, inadequate airflow to a room can cause moisture build-up, inviting mold and mildew. For these reasons, it is not recommended to block more than a quarter to a third of your vent openings at any time.
Step 1 – Close Vent Grilles
Most vent grille covers have a lever on the side which adjusts the angle of an array of metal fins. These fins are used to open or close the vent. When fully closed, these fins will significantly reduce airflow into the room. Unfortunately, they do not form a perfect seal. Close the vents to see if it solves the problem before moving on to more complicated and costly solutions.
Step 2 – Seal Perimeter of Vent Grilles
Turn off the heating system temporarily and inspect around the vent grille cover for air leaks. If you can feel a cold draft, unscrew the cover and lift it off. Lay a 1/8-inch thick bead of silicone caulk around the perimeter of the grille cover and screw it back into place. Allow the sealant to dry for approximately 12 hours.
Step 3 – Block Vent Grilles
If you are still not satisfied with the reduction in airflow, it is time to block the vent off totally. There are several ways to accomplish this. The first and simplest is to place a solid piece of furniture over or in front of the opening. If this option does not suffice, measure the dimensions of the opening. You can obtain a magnetic damper from a local hardware store, but the magnets may not be powerful enough to adhere to vents in the wall or on the ceiling.
Vent grille filters are designed to improve indoor air quality, but are often effective at blocking air flow. Alternatively, you can seal the opening with plastic sheeting.
Step 4 – Insulate Duct Work
If you are still experiencing unwanted drafts, check the exposed duct work. There may be leaks around the joints. Highlight the locations of these leaks with a marker or piece of painter's tape. Then, fix the leaks with metal tape (not duct tape) or mastic sealant.