How to Build a Wooden Folding Table
To ensure our content is always up-to-date with current information, best practices, and professional advice, articles are routinely reviewed by industry experts with years of hands-on experience.

Reviewed by

on Apr 28, 2020
2-6 hours

•

Intermediate

•

0-200
Wood boards for tabletop and legs
Sandpaper
Power drill
Hand screwdriver
Screws
Leg brackets stain or paint
Power saw
Wood boards for tabletop and legs
Sandpaper
Power drill
Hand screwdriver
Screws
Leg brackets stain or paint
Power saw
Every household can benefit from the use of a light, durable and easily stored wooden folding table. You could never tell when such furniture can be handy, so it would always be nice if you have one in the house. You could use it for a night of poker or for doing crafts. Even if you have not done a project like this before, it will be easy to construct one yourself. With the help of some tools and materials, you could make something that will look as if a professional did it.
Step 1 - Get Your Wood
To get the wood necessary for the project, go to a home improvement outlet or a lumber yard. The material that you need should be simple. Since the table will be a simple card-like construction, you do not have to buy wood that is extravagant.
Step 2 - Choose the Right Wood
Selecting the right kind of wood for your folding table will not be hard, and you will have a lot of options. It will depend on whether you like to have an ordinary wooden tabletop or something that has more finesse. Any thickness of plywood that is at least an inch thick will do, but make sure the material you choose is free from blemishes or warping so you can complete the project more easily.
Step 3 - Assemble the Folding Table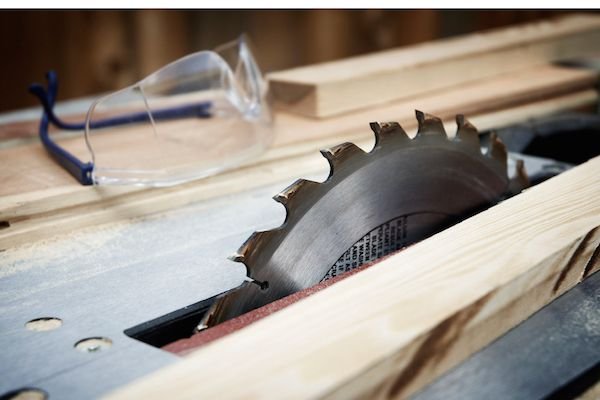 Follow the measurement you made correctly in assembling the table. Cut the smaller boards to trim the underside of the tabletop with the power saw. Attach them to the tabletop using screws.
Step 4 - Attach the Rim Boards
A minimum of eight screws that are long enough for the purpose are needed for the rim boards. These should be installed to a maximum of two inches from the edge and underneath the tabletop. Your measurements may change the dimensions of the rim boards you are going to install. Install the boards on the tabletop one at a time, using a screw on each side of the rim board to anchor it. Use your power drill for this task. Since the rim boards are thinner, you should try installing the screws at an angle. As you finish the square, ensure the rim boards are even and flushed together so you can create a perfect square.
Step 5 - Attach the Legs
Cut the table legs according to your desired height with the power saw. Make sure you cut them all precisely and evenly. Once you are done, attach them on the rim you have made under the tabletop. Do it with the use of the bracket kits. It will allow the legs to be attached securely and be folded down and locked in place. Half of the bracket should be resting on a table leg and the other half should be on the rim. If the kit came with screws, use them to install the bracket.