How to Care for Wooden Wall Decorative Paneling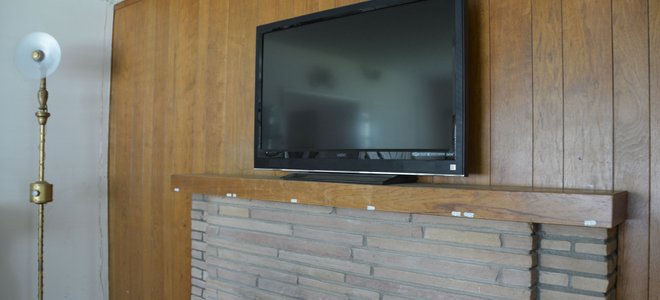 1 hours

•

Beginner

•

0-500
Wood cleaner
Duster
Vacuum cleaner
Water
Soft cloth
Sponge
Wood putty
Wood stain
Cotton
Wood cleaner
Duster
Vacuum cleaner
Water
Soft cloth
Sponge
Wood putty
Wood stain
Cotton
When installed on walls, wooden decorative paneling adds a warm and inviting appeal to the overall ambiance. It is also durable and easy to care for. If you take proper care of your wooden wall decorative paneling, it will last for many decades, adding to the beauty of your home. Regular care and maintenance also increase the durability and toughness of wood.
Step 1 - Remove Accumulated Dust
A general dusting of the surface is the most frequent cleaning task associated with the care of decorative wood paneling. Simply wipe down the surface of the paneling with a soft cloth. This will keep dust from accumulating on the wood so that cleaning is always made easy. You can also use the brush attachment on your vacuum cleaner to reach corners and areas that are difficult to access.
Step 2 - Wipe with a Suitable Cleaner
To avoid permanent damage to the wood, always use specialized cleaners made for wood. Follow instructions on the packaging if you are using a wood cleaner. However, if you have an enamel finish that has been painted on, you can test a good quality all-purpose cleaner on the surface. If you are using an all-purpose cleaner or mild detergent, mix it with water as per the requirement. Make sure you test a small area of the paneling, which is not too conspicuous.
Apply the cleaner to the test area with a sponge. Wipe down with a soft cloth to buff the surface. After cleaning the test area, allow it to dry properly so you can see the overall result. If there is any discoloration, avoid using the tested product for cleaning.
Never use strong cleaning solutions or abrasives on a wood paneling finish. If there are cracks in the paneling, be careful with water, as it may be soaked up and can damage wood in the long run. Wipe dry with a soft cloth immediately and buff the surface to maintain luster and shine. This will also prevent water stains and lines on the surface.
Step 3 - Cover Minor Scratches on the Surface
You can use wood putty to cover small cracks and nicks on the surface of the wood paneling. Use small amounts and work carefully to keep the design intact. Cover the putty with a matching wood stain. Apply a very small amount of wood stain initially, and then increase the amount and color concentration as needed. Use a cotton pad to apply the color. Use a soft cloth to buff the surface afterward. This will also remove any excess color and even out the application.
Step 4 - Polish and Maintain the Surface Regularly
In addition to regular dusting and wiping, a polish applied to the wood does wonders to the overall finish and durability of the wood. If the finish remains impermeable, it will keep moisture out and protect the wood for many years.