How to Clean and Maintain a Tile Patio Table
To ensure our content is always up-to-date with current information, best practices, and professional advice, articles are routinely reviewed by industry experts with years of hands-on experience.

Reviewed by

on May 25, 2022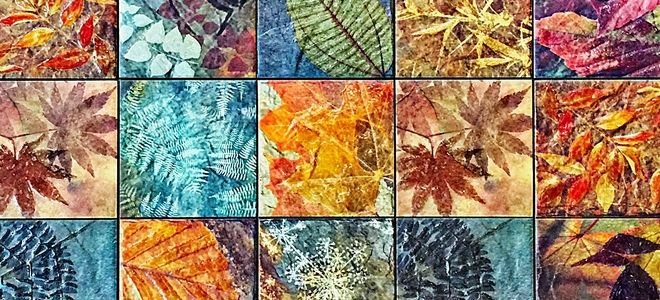 1-3 hours

•

Beginner

•

20-100
Mild Detergent
Oxygen Bleach
Degreaser
Acetone Stripper
Natural Stone Cleaner (pH7 - Optional)
Distilled Water
Sanding Blocks
Fine grit sandpaper or rotary drill and sandpaper pads
Sealer
Paint
Paintbrush
Mask
Sponge
Scouring Pad
Cotton Cloth
Mild Detergent
Oxygen Bleach
Degreaser
Acetone Stripper
Natural Stone Cleaner (pH7 - Optional)
Distilled Water
Sanding Blocks
Fine grit sandpaper or rotary drill and sandpaper pads
Sealer
Paint
Paintbrush
Mask
Sponge
Scouring Pad
Cotton Cloth
A tile patio table is easy to clean and keep, especially if you do regular maintenance work on it. You can keep your tile patio table in pristine condition for years to come by simply doing these easy cleaning and maintenance steps.
Step 1 - Know the Tiles' Surface
Determine first the type of tiles used in the patio table. Natural stones, specifically slates, require gentle cleaning, while ceramic tiles must not be cleaned with abrasive tools that might scratch the surface of the tiles.
Granite and marble require some mechanical polishing to remove deep-seated dirt and polish the surface to level the scratches with the surface area. After cleansing, slate tiles must be neutralized with a natural stone cleaner, with pH 7 acidity level, to prevent discoloration after cleansing and chemical treatment. The aim here is to know the type of tiles you have and select the best cleanser for it.
Step 2 - Wash and Rinse
Prepare the detergent solution (or natural stone cleanser) by mixing the detergent with water. Dip a sponge and wash the tile patio table in a circular motion. Use a scouring pad for natural stones to remove hardened dirt. Stick with a sponge when cleaning ceramic tiles. Rinse the surface with water.
Step 3 - Disinfect and Degrease
Prepare the oxygen bleach solution. Using 5 teaspoons to every gallon of water will suffice. Apply the solution onto the table with a sponge or cloth to disinfect the surface from germs, and remove living organisms such as molds or algae. Rinse with water.
A patio table is a great place to eat snacks, so degreasing is a step that must not be skipped, especially with tiles made from natural stones that absorb oil and grease quickly down to their pores.
Follow the manufacturer's instructions on how to use it. Apply it onto the table using a sponge or a cloth. Allow it to work for five minutes and then scrub or just rinse it off.
Disinfect the tile once a month and degrease it once every two months. Less exposure to chemicals such as bleach and degreasers can lengthen the life of your tiles.
Step 4 - Sand, Apply Sealer or Re-paint the Legs
Every two or three years, sand and apply sealer on the surface. This is to protect your patio table from moisture, oil, and acidic substances from penetrating deeply into the tiles' pores. Sanding or polishing is like bringing out the new "skin" from your tiles, and the sealer serves as protection for the newly polished surface.
At the same time, you can repaint the legs. Use a paint stripper to remove old paint. Sand and smooth the legs. Afterward, apply the paint.