How to Customize Your Rocking Chair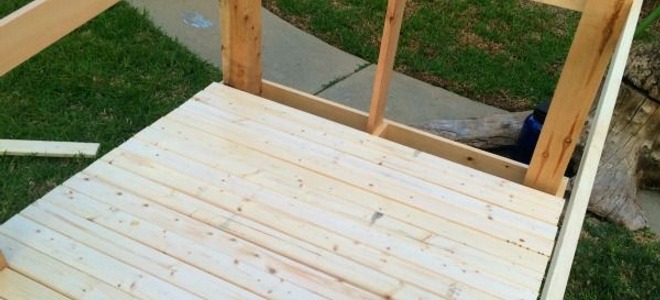 Router
Wood burning set (Optional)
Stencils (Optional)
Hammer
Tape measure
Jigsaw
Drill
Sandpaper
From paints and decals, to custom-built additions; customizing a rocking chair can be as simple or involved as you want it to be. For children, having a personalized rocking chair gives them a sense of importance and propriety. Here is a collection of ideas that can be used individually or combined to customize you or your child's rocking chair.
Step 1 - Personalization
Using stencils, design the top of the rocking chair back. This is a great location to put a name or a fancy design. The design can be etched in with a router, burnt in using a wood burning or engraving kit or simply painted on using any colors you choose. For adults, decorating with gold paints can create a more sophisticated, luxurious effect.
Step 2 - Painting and Decals
Whether you have a colonial or modern rocking chair, you can decorate it with paints or decals. Both are available at craft and hobby shops, including such favorites as shapes, cartoon characters or farm animals. If you are planning to add paints or decals to a new chair, it may be more affordable to purchase an unfinished wooden rocking chair.
Step 3 - Adding an Umbrella
A great way to liven up a child's rocking chair is to add a simple umbrella or parasol. Rod mounting brackets can be found at the hardware store, and craft or costume shops are both good places to look for parasols or decorative umbrellas. Mount the bracket directly to the chair back, and the umbrella should slide easily into the bracket.
Step 4 - Create Custom Cup Holders
Place a cup on the arm of the rocking chair, and trace a line around it. Using a compass or protractor, extend the circle's diameter by 0.5-inches inch. Drill a pilot hole and then cut out the enlarged circle using a jigsaw. Sand a slight bevel around the edge of the holes to prevent scrapes and splinters.
Step 5 - Rocking Play Desk
Cut a piece of clear grain plywood that extends 1 to 3-inches beyond the arms of the chair, and is 12 to-18 inches across. Line the top edge of with quarter round, turned so that the curved edge is pointed outward. Place the table top on the arms of the rocker, and drill a 0.25-inch hole through the table and arm on each side. Glue dowels into the tabletop so that the peg points downward. Finish the table as desired. You have a table for small kids, complete with a raised rail to prevent object from rolling off. Add rocker stops or a couple of simple wedges and the chair becomes an easy table for situations when there isn't room for a high chair.