How to Deal with an HOA
1-100 hours

•

Beginner

•

0-1,000
Many communities across the country have formed a homeowners' association (HOA) in order to act as a regulating committee for a neighborhood. If you're considering moving into an HOA community you'll want to understand how it might affect you.
What is an HOA?
There is no one size fits all HOA, but most have core ideas in common. The board members are elected volunteers that live in the community. They conduct regular meetings to discuss issues in the area and budgets. The HOA will have by-laws for every member of the community to follow. These pertain to things like parking, garbage, and noise restrictions.
Why Have an HOA?
Across the board, the existence of an HOA seems to increase the value of houses in the neighborhood. This is because the contractual agreement between neighbors and having local reinforcement from the board creates a like-minded community where neighbors (mostly) agree to the same set of standards and rules. Houses are maintained and the community offers an appealing and welcoming vibe to potential home owners.
Do I Have to Pay into the HOA?
Commonly you will be responsible for annual or monthly HOA fees. If you are house hunting, be sure to ask if there are fees you should be aware of. The range varies wildly, from perhaps $100 a year for shared road maintenance to several hundred dollars each month for community management and amenities. But, yes, if you own the house, you pay the fees. Uncommonly, there may be a non-participation option.
What Can I Expect to See in my HOA By-laws?
There are any number of conditions that can be outlined by the HOA. For example, you may find out all outbuildings must be a minimum of six feet from any exterior wall of the house. Or you may be limited on exterior paint options for your home. Sometimes you are not allowed to mow your own lawn because it is outsourced to a lawn care service with specific standards for height and frequency of mowing. The by-laws may outline how often you can water and restrict the accumulation of debris on the premises.
Another common by-law category pertains to pets. You may find rules regarding the type and number of pets you can own. There are typically additional rules regarding pet cleanup, leash laws, and noise levels.
While some HOA regs might seem restrictive, others provide for a community atmosphere that benefits all residents. Things like neighborhood parks, pools, or walking trails are common. There may even be a recreation center or community grilling area. All of these amenities are maintained and available for use by anyone who is part of the HOA.
How to Get Information about Your HOA
Contacting the board and attending meetings is the best way to become familiar with what is going on within your HOA. You can also reach out to the Community Association Manager (CAM) who can answer any questions you may have. It might benefit you to become involved as a board member so watch for election timelines.
How to Manage the HOA Regulations
In order to do your part, make sure you know and understand the regulations. Get to know the board members and be involved so you can watch conversations unfold. Also make sure you are signed up to receive any community communications via email, text, or mail.
If you feel a neighbor is in violation of a by-law, communicate with your neighbor. Often, sharing information through a neutral conversation is the best way to handle the situation. Similarly, if a neighbor approaches you about a potential violation, be open minded to consider whether you are out of alignment with the HOA rules. Go to the board as a last resort to help mediate disputes.
Enjoy the Benefits
While the fees can feel out of reach and the restrictions overbearing, remember the benefits of the HOA. In addition to increasing the value of your property, you may be exempt from lawn care, you'll save money on shared assets like community grills or landscaping equipment, and you can often cancel other gym or pool memberships if one is offered by your HOA.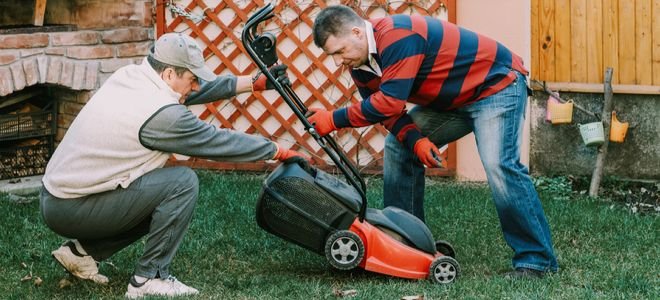 Start Your Own HOA
If you feel an HOA might be a good idea for your neighborhood, send out a survey to measure interest. Decide whether participation will be mandatory or voluntary. Then research your state and local laws. Hiring a lawyer is a good idea at this point. Create a priority list of wants for regulations and amenities as the beginning of your by-laws. Then calculate associated costs.
With the basics of oversight, maintenance and costs figured out, name your HOA, register with the state, draw up documents, put together your board of directors, obtain insurance, create a means to communicate with members, and call the first meeting to order.