How to Install Double Hung Windows
To ensure our content is always up-to-date with current information, best practices, and professional advice, articles are routinely reviewed by industry experts with years of hands-on experience.

Reviewed by

on Jun 26, 2023
Installing double-hung windows can help you to improve the value of your home, as well as improve insulation and aesthetic values. Installing a double-hung window is similar to other window installations. With some experience and some help from a friend, you should be able to complete the installation in about an hour.
Measure and Build
Measure how wide the opening is for your window. You may need to add lumber to some sides in order to make the window fit. It is always easier to add to the frame than to take away from it. Keep this in mind when choosing the sizes of your double-hung windows. The exact size or a bit smaller will take less time and fewer steps to install. After the size of the opening is correct, you can move on to the next step.
Bend Back the Flange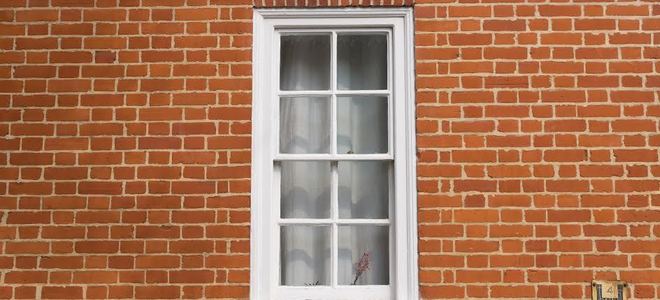 Double-hung windows have a nailing flange that is bent along the sides of the window. You will need to bend the flange out in order to properly secure the window to the frame. You can use the edge of a hammer to get under the metal and then bend it in place with your hands. You may prefer to use gloves for this portion in order to avoid cutting your hands on the raw metal. Apply some caulking to the center of the flange before installation. The caulk helps to prevent moisture from seeping through the attachment point.
Place the Window
Now you will need a friend to help you. Place the window into the framed opening. Place the bottom of the window first, and tilt the window slowly in until the top of the window is placed into the frame. Check that the window is level and flush. After doing this you can use rust-resistant nails to nail the flange into the frame.
Check the Seal
Make certain that you have a complete seal around the window. If any areas didn't seal well, a self-adhesive seal will do the trick. In order to protect the other areas, place a layer of roofing paper around the window. Tuck any edges into the siding or secure the edges and cut if you will be stuccoing around the area. A bead of caulking on the edge of the paper will help to seal out moisture as well.
Finish the Project
Fill in any gaps that placing the window made. Use small pieces of wood to fill them in. Now your window is ready for trim. It's easier to use trim around a replaced window than to try and stucco or even find matching siding. The trim also adds a finished look to the outside of your home. You can also use trim on the inside of the home in order to finish the project off.
With a little time and attention to detail, you can install your own double-hung windows.