How to Install Fiber Optic Cables
To ensure our content is always up-to-date with current information, best practices, and professional advice, articles are routinely reviewed by industry experts with years of hands-on experience.

Reviewed by

on Mar 14, 2023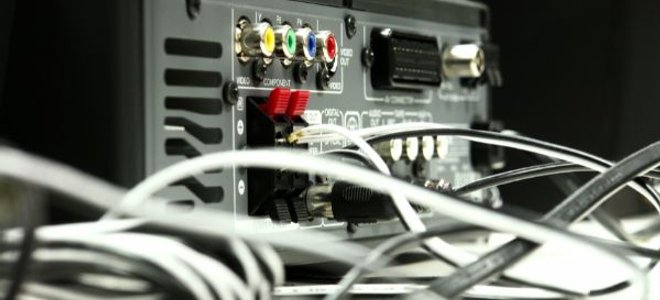 2-4 hours

•

Intermediate

•

50-100
Fiber optical cable
Optical network terminal
Ethernet cable
RJ-45 wall jack
Power adapter
Set top box
Ladder
Fiber optical cable
Optical network terminal
Ethernet cable
RJ-45 wall jack
Power adapter
Set top box
Ladder
Fiber optic cables are set to be the future method of connecting to the Internet as well as providing other beneficial connections for items like televisions or telephones. You can only install fiber optic cables in your home if it's available in your area.
To determine this, you'll need to contact your local phone company. Where there is fiber optic service available, there will be a distribution box in the neighborhood and another box on a phone pole that shouldn't be more than a few hundred feet away from your house.
Step 1 - Run Cable to the House
Get the cable from the local box to your house. This is something you can't do yourself. Instead, you'll need to connect your phone company and a technician will do the work.
The fiber optic cables will end up in an optical network terminal on the side of your house, in the basement, or in the garage. It's from here that you'll run the fiber optical lines into your house for phone, Internet, and TV.
Step 2 - Check Appliances
It's all very well having fiber optic cable in your house, but you also need phones and a set-top box that will work with it. Check your phone's compatibility with fiber optic connectivity since older models won't work with fiber optic cable.
If they don't, you'll need to buy new phones that are compatible with fiber optic technology. Similarly, make sure your set-top box is set up to work with fiber optic cable. If not, contact your cable provider for assistance.
Step 3 - Run the Cable
You're going to need to run fiber optic cable from the optical network terminal into your house where it will meet the network box for your phone. Unless you're comfortable working with phone terminal connections, you'll need to employ a qualified phone engineer to take care of the work.
For your cable, you'll be establishing a connection from the optical network terminal to your house's coaxial network. Again, unless you're very competent, this work should be carried out by a professional.
Step 4 - Check the Computer
For your computer, you'll need to use an RJ-45 wall jack and install a battery back-up for it. Connect from the jack to the computer using an Ethernet cable for the best possible connection. Test for connectivity and make sure all your phone lines are switched over to fiber optic. This will allow you to connect to the Internet properly. You should find that you're able to upload and download material much faster.
Step 5 - Hook up Television
To hook up your television, you'll need to run a coaxial cable to the set top box. From the box to the TV, use HD or S video cable. If you use HDMI cable to hook up your TV, which you might if you want HD reception, you won't need to use a separate audio cable. Switch on your television and cable box to check your service is working properly.