How to Install Pre-Made Interior Wood Shutters
To ensure our content is always up-to-date with current information, best practices, and professional advice, articles are routinely reviewed by industry experts with years of hands-on experience.

Reviewed by

on Oct 04, 2018
Tape measure
Pencil
Hinges
Drill
Screwdriver
Hanging strips
Shutters
Interior wood shutters add a classic look to a room while also helping to keep out the sun when closed. Add to that the privacy they offer and they're a very good idea. Installing interior wood shutters isn't a difficult procedure. You just need to make sure they can open and close easily.
Step 1 - Square Windows
To determine where to install the interior wood shutters you first need to establish whether the window is square. Measure the window distance diagonally from the top left corner and then from the top right corner. If these are the same, or very close, the window is square and you can locate the shutters inside the jamb. Where the measurements vary by ½ inch or more you'll need to install the interior window shades on the exterior of the window frame. You also need to measure the depth of the window jamb. You'll need about 2 inches of unobstructed depth to install the shutters. If you don't have this, again, you'll need to put them outside the frame.
Step 2 - Measure
Now measure the inside width and height of the window frame. You might need to trim the shutters slightly but you should make sure any trimming is evenly divided between both shutters so that they will appear even.
Step 3 - Hang Inside the Frame
Attach the hinges to the shutters with screws. Put a thin strip of wood on the sill and then position the interior window shutter against the jamb, marking where you need to drill holes for the hinges. Drill and screw the hinges in place. Remove the strip of wood and you'll find that the shutters will open and close easily. Repeat the process for all the interior shutters you're going to install.
Step 4 - Prepare to Hang Outside the Frame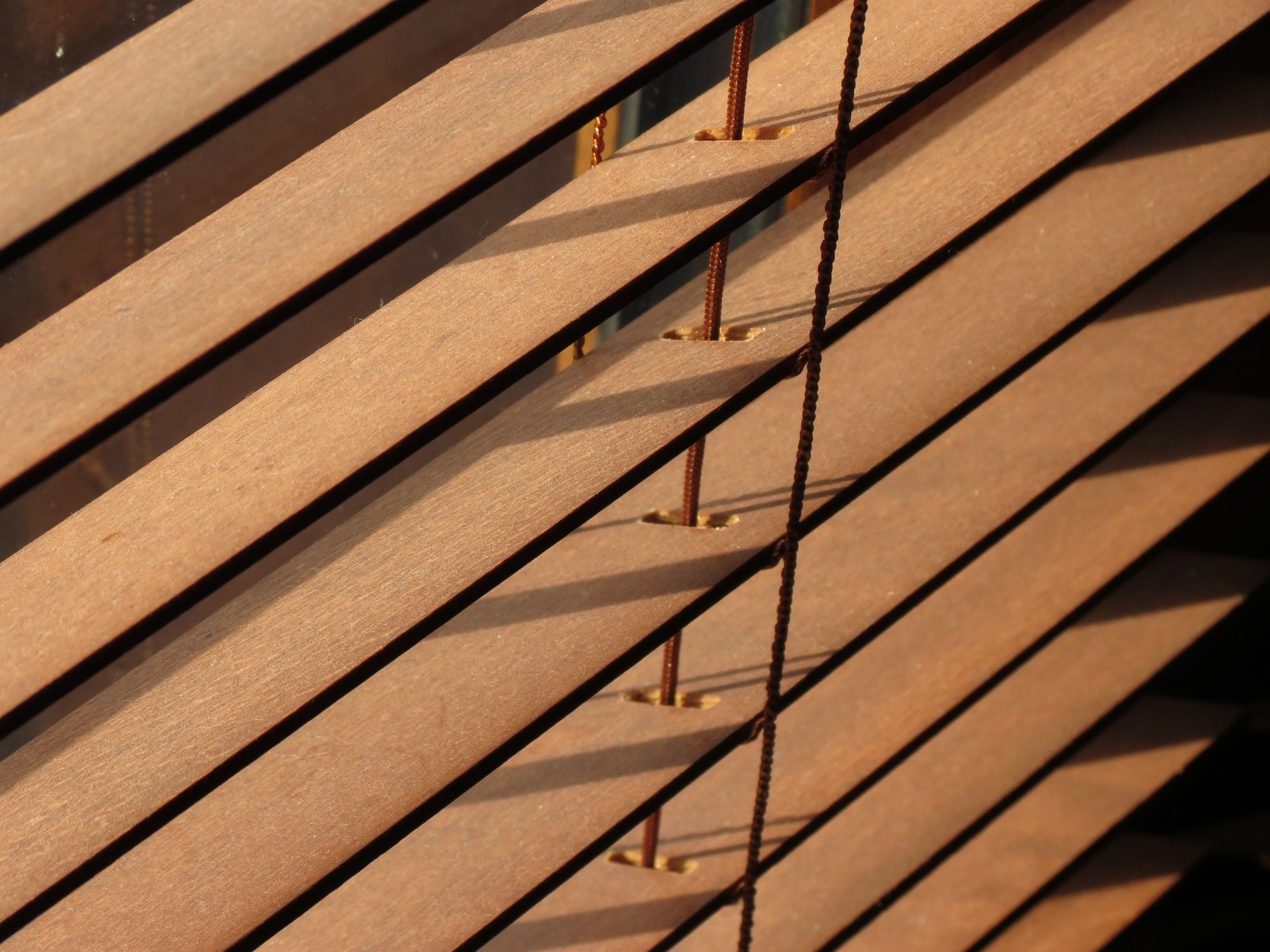 Where you're installing the shutters on the outside of the frame, trim where necessary before hanging to be certain they fit and meet properly. Make trims on both shutters so that the shutters are even. Be aware that with some makes of shutters you need to add 1 inch to the measurements to accommodate the hanging strips. By taking these into note you won't have a nasty surprise later.
Step 5 - Hang Outside the Frame
Drill and screw the hanging strips into place in the wall. Make sure that they're flush against the frame and as tall as the shutters. Now you need to put the shutters in place against the hanging strips and note where the pilot holes for hinges are located. Drill these. Put a thin piece of wood on the sill and hold the shutter in place resting on this. Screw the hinges into place. Remove the wood strip from the sill and test the shutter to be certain it opens and closes easily. Do this for all the interior shutters you plan to install. Be certain that the shutters meet properly when closed.