How to Make Lemon Balm Tea
To ensure our content is always up-to-date with current information, best practices, and professional advice, articles are routinely reviewed by industry experts with years of hands-on experience.

Reviewed by

on May 05, 2023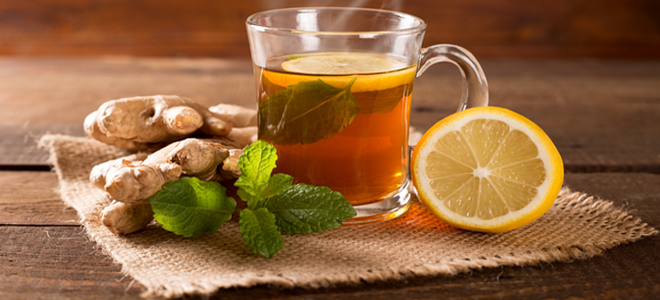 1 hours

•

Beginner

•

3-20
Fresh or dried Lemon Balm
8 to 10 oz. of boiling water
Mug
Other flavors, such as honey, sugar or other herbs
Fresh or dried Lemon Balm
8 to 10 oz. of boiling water
Mug
Other flavors, such as honey, sugar or other herbs
Lemon balm tea has a number of health benefits as well as a gentle, lemony-mint taste. It helps with colds and the flu by soothing fevers, and has been shown to have some effect on lowering blood pressure.
There are chemicals within lemon balm that help with headaches and a number of stomach complaints as they work as muscle relaxants and mild sedatives. Lemon balm's sedative properties also mean it helps with mild insomnia. Additionally, it is said to help soothe depression and anxiety.
Tea is only one way to get the health benefits of lemon balm, but it is a useful and easy one. Just follow the steps below.
Step 1 - Prepare Lemon Balm
Lemon balm tea can be made from fresh lemon balm leaves or dried lemon balm leaves. Home grown, organic lemon balm is the best option, though there are places where you can buy dried lemon balm for you tea. If grown at home, be sure to avoid spraying chemicals on your plant.
To dry lemon balm, cut stems from your plant and hang them in bunches in a cool, dark area or place the stems on a drying rack. When the leaves are fully dried, separate them from the stems and crumple them into a bag. Dispose of the stems. Seal the bag and store it in a cool, dark place.
Fresh lemon balm leaves can be used whole to make tea, or cut to release more of the oils into the water.
Step 2 - Mix Tea
Place two teaspoons of fresh lemon balm or one teaspoon of dried lemon balm in a mug. Fill the mug with boiling water.
Alternatively, place the leaves in a teapot, increasing the amount to match the size of the pot. Fill the pot with boiling water.
Step 3 - Let Steep
How long you steep depends on how strong you want your tea. The flavor will be more intense the longer your steep. A normal range is five to 10 minutes of steeping. Much longer and the tea will become cool.
Step 4 - Add Flavors
You can add other herbs to your lemon balm tea, such as other mint varieties or lemon grass. Also, you can add honey, sugar, or lemon juice. Just add a bit to make the flavor to fit your tastes.
Cold Lemon Balm Tea
If hot liquids are not appealing to you, try making your tea double strength then putting it over ice. Or place the leaves in a large jar of cold water and leave the jar in the sun. Over the course of a day it will steep into rich sun tea. Serve over ice.
Other Ways to Use Lemon Balm
Lemon balm can be used as a flavoring for various foods. Try cutting up leaves and add them to your salads, or place a sprig on desserts. Also, you can sprinkle dried leaves into soups or over meats.
Heather is a contributing writer for DoItYourself.com. She is an experienced gardener, with a special place in her heart for herbs, flowers, and bonsai trees.

Dawn Hammon has thrived in freelance writing and editor roles for nearly a decade. She has lived, worked, and attended school in Oregon for many years. Dawn currently spends her days convincing her children she is still smarter than them while creating new experiences with her husband of 24 years.  Her multiple interests have led her to frequently undergo home improvement projects. She enjoys sharing the hard-earned knowledge that comes with it with the audience of DoItYourself.com. Dawn and her sister make up a power-tool loving duo that teaches classes to local women with the goal of empowering them to tackle their fears and become comfortable with power tools. Tapping into her enthusiasm for saving money and devotion to sustainable practices, Dawn has recently launched a passion project aimed at connecting eco-friendly products and socially-responsible companies with consumers interested in making conscientious purchases, better informing themselves about products on the market, and taking a stand in favor of helping to save the planet. When she is not providing stellar online content for local, national, and international businesses or trolling the internet for organic cotton clothing, you might find her backpacking nearby hills and valleys, traveling to remote parts of the globe, or expanding her vocabulary in a competitive game of Scrabble. Dawn holds a bachelor's degree in psychology, which these days she mostly uses to provide therapy for her kids and spouse. Most recently, I worked for a small local professional organizing and estate sale company for four years where I learned a ton about organizing and/or disposing of just about anything. She was raised in a tool-oriented, hands-on, DIY family. Her dad worked in the floor covering business and owned local floor covering businesses, so of course selling floor covering was one of her first jobs. Her brother was a contractor for about 30 years and site supervisor for Habitat for Humanity. I worked with him often, building decks, painting houses, framing in buildings, etc. With her sister, she holds power tool classes to empower women who are scared or have never used them. Not quite homesteaders, she did grow up with a farm, tractors, motorcycles, expansive gardens, hay fields, barns, and lots of repairs to do. Plus she and her family preserved foods, raised cattle and pigs, chopped and hauled firewood, and performed regular maintenance on two households, outbuildings, fencing, etc. As an adult, she has owned two houses. The first one she personally ripped out a galley kitchen and opened it up to the living area, plus updated every door, floor covering, and piece of trim in the place. In her current home, she's tackled everything from installing real hardwood flooring to revamping the landscape.