How to Make Over Your Bathroom with Scratch Coat and Ceramic Tiling
To ensure our content is always up-to-date with current information, best practices, and professional advice, articles are routinely reviewed by industry experts with years of hands-on experience.

Reviewed by

on Jul 08, 2021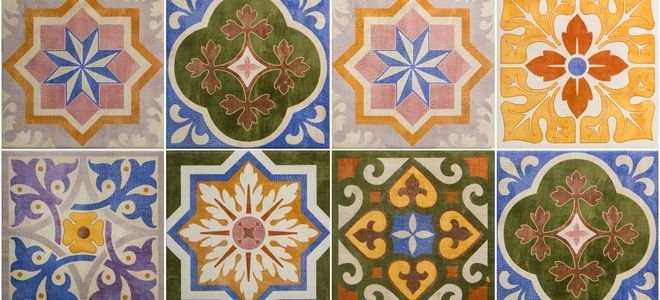 3-5 hours

•

Intermediate

•

100-500
Scratch coat plaster
Trowel or machine sprayer
Drop cloth
Water
Ceramic tile
Ceramic tile mud
Tile grout
Tile float
Rags
Scratch coat plaster
Trowel or machine sprayer
Drop cloth
Water
Ceramic tile
Ceramic tile mud
Tile grout
Tile float
Rags
You can make over a bathroom with a scratch coat and ceramic tiling. A scratch coat is a bottom layer that is applied to the wall prior to the application of tile. In order to make over the bathroom during your remodel or renovation, you will need to first apply the scratch coat and once it sets up, apply the ceramic tile with mud and grout. The process for applying a scratch coat and ceramic tile to your bathroom wall is explained in the steps outlined in this do-it-yourself article.
Step 1 - Purchase Materials for Bathroom Make Over
You will need to go to a kitchen and bath store and a home improvement center in order to find the materials needed to makeover your bathroom with a scratch coat and ceramic tile. At the kitchen and bath store, you can find the style and type of ceramic tile that you are looking for. Pick out enough tile to complete the job. You will need to take measurements of the bathroom wall in order to accomplish this.
You will need a trowel and bucket for the application of the spray coat. If you can rent a machine sprayer, this will make the application of the spray coat faster and easier for you to complete. Also, purchase the mud, grout, and other tools and materials needed for the application.
Step 2 - Prepare the Wall for the Scratch Coat
Remove any existing tile and strip the wall to the drywall in order to prepare it for the application of the spray coat. Once the wall has been stripped, remove any nails or blemishes to make sure that the surface is as clear and smooth as possible before you begin the process of applying the scratch coat mixture.
Mix the scratch coat in accordance with the instructions provided on the packaging, using the appropriate amount of water. Once the mixture is ready, you need to be in position to begin the application on the wall before it sets up. Be sure to only mix as much of the scratch coat mixture as you can use at a time.
Step 3 - Apply the Scratch Coat
Using a trowel or a machine sprayer, apply a scratch coat mixture to the walls. Be sure to work methodically, making sure to cover every inch of the wall with the scratch coat material. Once the scratch coat material has been applied to the wall allow it to dry completely before adding the mud and ceramic tiles. Drying times for the scratch coat material will vary.
Step 4 - Apply the Ceramic Tiles
With the scratch coat dry, apply a layer of mud to the scratch coat and affix the ceramic tiles. As soon as the tiles have been attached in the desired pattern, apply a layer of grout over the tiles, wiping off the excess grout with a wet sponge.