How to Prepare for Seasonal Canning
To ensure our content is always up-to-date with current information, best practices, and professional advice, articles are routinely reviewed by industry experts with years of hands-on experience.

Reviewed by

on Jan 03, 2020
8-12 hours

•

Beginner

•

20-60
The canning season is right around the corner! It's that exciting time of year when the work of growing and harvesting comes to a close and is replaced with the efforts of storing your goods for use later in the year. Whether you harvest them yourself or not, canning fresh foods is a great way to stockpile your pantry and allow you to have a stable stash when the need arises. Although it's not a difficult process, it's important to use the proper techniques and supplies to ensure safety when canning. So before you begin, make sure that you have a plan, collect the supplies you need and are organized for efficient use of time.
Collect Canning Jars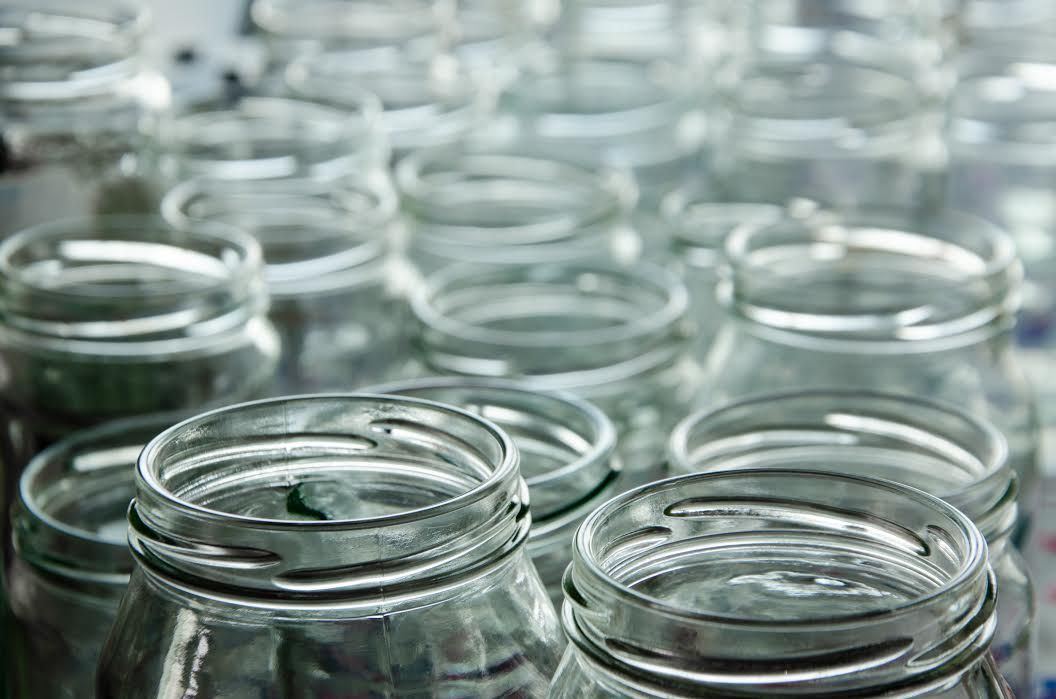 Depending on what you are canning, you may need a range of canning jar sizes. For jam, look into pint and half-pint sizes. For most sauces, consider pint or quart sizes. Evaluate your usage. If you have a large family, canning peaches in a quart-size jar makes sense. If your household is just yourself, pint-sized jars of green beans are likely large enough. There are a variety of jar types, but the important thing is that whether you use a rubber cork or a traditional flat lid and ring, the seal must be precise. This means that you will want to inspect each jar for chips on the rim that may affect the seal. Also, use new lids whenever possible. You can find jars at most box stores that carry home goods, but canning jars are expensive at the beginning of the season. Try to purchase off-season or visit your local garage and estate sales for a better price.
Accumulate Additional Tools and Supplies
There are many handy tools when it comes to canning. After all, it is a process. Here are what we consider to be the essentials:
Canner, Water Bath, or Pressure Cooker
Most jams, fruits, and tomatoes can be canned in a canner especially made for holding the jars. You can also use a large water bath as long as you put a towel beneath the jars since they can shatter if they come into contact with the bottom of the pot. Vegetables require a certain temperature, measured through the use of a pressure cooker.
Lid Grabber
Typically, this is a long handle with a magnet on the end that allows you to retrieve lids and rings out of hot water.
Jar Lifter
This tool was created to grip hot jars and lift out of the water. You can also use it to lower the jars into the water when they are empty or full.
Towels
You will need a cloth to wipe the rim of each jar before adding the lid. Have additional towels on hand for setting jars on to cool and for handling jars and pans.
Thermometer
Depending on what you are canning, you may need a thermometer to ensure you reach the proper temperature.
Funnel
Whether you use a wide neck or narrow neck jar, a funnel is pivotal in helping you get the hot ingredients from the pot into the jars.
Pots, Cutting boards, Knives, Peelers, and Spoons
From the garden to the jar, you will need to prep your foods, typically through cleaning, peeling, and cutting, before cooking and placing into jars. Be sure to read your recipes to ensure you have any necessary supplies and ingredients on hand.
Create a Space
The process takes up a good chunk of space. Make sure you have room for your ingredients. Think about the flow from the raw product to the end result and put your stations in order to avoid a lot of back and forth. Designate a space for cutting and chopping. After preparing the ingredients, you will cook on the stovetop. At the same time, you'll want your water bath, canner, or pressure cooker getting up to temperature. Heat your jars and lids and keep them warm until you are ready to use them. Next, prepare a cooling space, which can be as simple as a thick layer of towels on the counter. It's essential that the canning space remains sanitary to avoid contamination through bacteria.
Canning is the perfect way to keep your fresh foods ready to eat year-round. Although it takes some pre-planning and a bit of organization, with the right system, you'll be labeling jars and filling your pantry in no time. As a result, your labor of love will feed you for months to come.
Dawn Hammon has thrived in freelance writing and editor roles for nearly a decade. She has lived, worked, and attended school in Oregon for many years. Dawn currently spends her days convincing her children she is still smarter than them while creating new experiences with her husband of 24 years.  Her multiple interests have led her to frequently undergo home improvement projects. She enjoys sharing the hard-earned knowledge that comes with it with the audience of DoItYourself.com. Dawn and her sister make up a power-tool loving duo that teaches classes to local women with the goal of empowering them to tackle their fears and become comfortable with power tools. Tapping into her enthusiasm for saving money and devotion to sustainable practices, Dawn has recently launched a passion project aimed at connecting eco-friendly products and socially-responsible companies with consumers interested in making conscientious purchases, better informing themselves about products on the market, and taking a stand in favor of helping to save the planet. When she is not providing stellar online content for local, national, and international businesses or trolling the internet for organic cotton clothing, you might find her backpacking nearby hills and valleys, traveling to remote parts of the globe, or expanding her vocabulary in a competitive game of Scrabble. Dawn holds a bachelor's degree in psychology, which these days she mostly uses to provide therapy for her kids and spouse. Most recently, I worked for a small local professional organizing and estate sale company for four years where I learned a ton about organizing and/or disposing of just about anything. She was raised in a tool-oriented, hands-on, DIY family. Her dad worked in the floor covering business and owned local floor covering businesses, so of course selling floor covering was one of her first jobs. Her brother was a contractor for about 30 years and site supervisor for Habitat for Humanity. I worked with him often, building decks, painting houses, framing in buildings, etc. With her sister, she holds power tool classes to empower women who are scared or have never used them. Not quite homesteaders, she did grow up with a farm, tractors, motorcycles, expansive gardens, hay fields, barns, and lots of repairs to do. Plus she and her family preserved foods, raised cattle and pigs, chopped and hauled firewood, and performed regular maintenance on two households, outbuildings, fencing, etc. As an adult, she has owned two houses. The first one she personally ripped out a galley kitchen and opened it up to the living area, plus updated every door, floor covering, and piece of trim in the place. In her current home, she's tackled everything from installing real hardwood flooring to revamping the landscape.

Andrew Montroy is a food service professional with over 30 years experience in the food business.  He has experience in all facets of the industry, from the Ma and Pop corner restaurant to fine dining, and just about everything in between. His passion lies with creating great food and creating great relationships, not only with customers, but also employees and vendors. He has held positions in all areas of a restaurant and has also consulted. Most recently, he serves in the capacity of Executive Chef in one of the largest elderly healthcare facilities in northern New York.  Highlights 30+ years in the food service industry 19+ years in food service management In 1986, Andrew got his first job in a restaurant and hasn't left the industry since. In 1991, He joined the United States Navy as a cook (at the time it was a Mess Management Specialist but has since changed to Culinary Specialist). During his time in the Navy, he served as the wardroom chef (serving officers) and as a the Captain's cook. He has served many foreign dignitaries, admirals and even former senate majority leader Trent Lott.  Andrew received his Nutrition Certification from the National Restaurant Association while taking an advanced culinary course at First Coast Technical Institute. He has also completed the Apprentice Program for cook in any industry by the Department of Labor.  He is also ServSafe Manager Certified. The majority of his learning has been in the restaurants serving under chefs and managers.  His passion for food has never subsided over the years and he is a constant student of the industry. Often found with a culinary book in hand, he is always learning new aspects of the food business. He loves to teach and impart the knowledge that has been given to him over the years to the upcoming chefs and leaders in the food service industry.