How to Remove a Stain from Metal
To ensure our content is always up-to-date with current information, best practices, and professional advice, articles are routinely reviewed by industry experts with years of hands-on experience.

Reviewed by

on Mar 23, 2020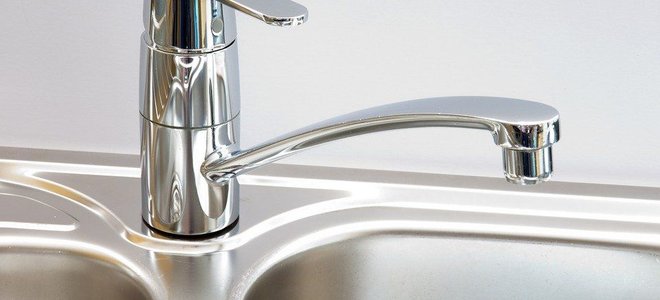 1 hours

•

Beginner

•

10-30
Cloth
Towel
Cotton wool
Sponge
Water
Dishwashing liquid
Vinegar
Cowl
Alcohol
Cleaning product
Polisher
Cloth
Towel
Cotton wool
Sponge
Water
Dishwashing liquid
Vinegar
Cowl
Alcohol
Cleaning product
Polisher
It is normal that when using metal objects, constant usage, hard water and normal wear and tear can be the cause to stain metal in some way or another. Considering that metal is used in several items we use on a regular basis we need to be knowledgeable on how to best go about treating such stains should any arise. This will help to improve the look and prolong the life of the metallic item.
Step 1: Analyze the Stain and Confirm The Type of Metal
First of all you need to discern the type of metal you are going to deal with. There are various kinds, and although in general they have the same common aspects of metal, there might be some types which have some specific characteristics which you should keep in mind. Next you need to analyze the stain you intend to remove. The stain will have developed following a spill, a leak or a scratch. It might have developed following a series of events. Try to ascertain the reason behind it as this will help you select the best cleaning product and method to use, while improving your chances of removing it successfully.
Step 2: Acquire the Necessary Tools and Materials
Next, acquire what you will need to treat the stain, depending on the results obtained in the previous step. If the stain is very recent, then it should not be too hard to remove and a mild cleaning liquid and soft cloth would do. Vinegar and water should always be handy but if the stain had been there for a longer time, then stronger cleaning products should be at hand.
Step 3: Wipe It Clean
It is best to wipe clean the area where the stain is located. By doing this you will be removing any residue. Use a soft cloth or sponge dabbed in some water and if appropriate you can use some dishwashing liquid. Make sure not to scrub too hard to avoid scratching the metal especially if it is part of an appliance or some other item you would not want to ruin the look of. Then dry well with a towel.
Step 4: Mix Vinegar and Water and Apply On The Stain
If the stain is not a persistent one you might have managed to remove it in the previous step. However if it is more problematic you will need to follow this suggestion. Simply mix some vinegar with water and dab a soft sponge in the solution. Then, apply it onto the stain and rub profusely. Keep doing so until hopefully the stain has started to fade away.
Step 5: Other Cleaning Products
At this point, the stain should have been removed. If not, you might wish to ask for specialized assistance to treat it or buy a more effective cleaning product which is suitable for the metal.
If the metal is stainless steel, then a stainless steel cleaner should be used. Never use bleach or any chlorine based product on stainless steel.
You can try damping a soft cloth or sponge with alcohol and rubbing the effected area if the metal is brass. If this does not work, get hold of a good quality mild abrasive lotion and patiently apply it on the stain, taking care to take it slowly in order to stop at the first sign of distress.
Step 6: Wipe and Polish
Finally once your stain has been removed pour some drops of polish onto a soft cloth and apply it by rubbing onto the area. This will help to remove any possible scrapes and make the metal look shiny and clean. Finally wipe dry with a towel.
With over 20 years of professional home cleaning experience, Lindani has extensive knowledge about best practices, space management, and cleaning solutions. Lindani especially loves researching natural, non-harmful ways to clean. She holds an LLBS from the University of Zimbabwe, and is a lifelong learner who always seeks to improve the world around her.