How to Remove Body Wax from Hard Surfaces
To ensure our content is always up-to-date with current information, best practices, and professional advice, articles are routinely reviewed by industry experts with years of hands-on experience.

Reviewed by

on Jun 16, 2023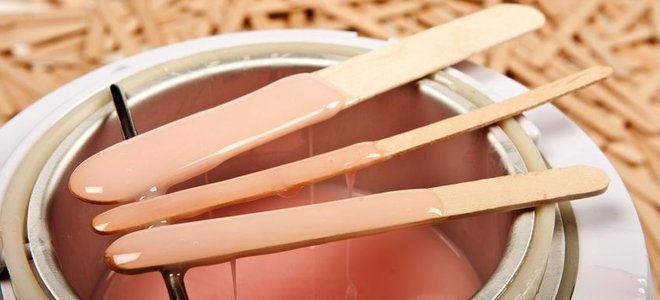 Paper towels
Old towels
Hair dryer
Ice
Metal spatula
Baby oil
Rag
Warm water
Soap
Paper towels
Old towels
Hair dryer
Ice
Metal spatula
Baby oil
Rag
Warm water
Soap
Body wax is excellent for removing unwanted hair from skin, but it's not meant to end up anywhere else. It cools quickly and hardens, making it difficult to clean away completely. Simply scraping it off of a hard surface can damage a delicate finish and leave residue behind, and the longer wax cools and rests, the more damaging it can be. So, if you spill body wax on a hard surface, it needs to be removed quickly, but do you know the best way to do it?
Step 1 - Wipe up Hot Wax
To begin, use paper towels to wipe up as much of the hot wax as possible. This will make further clean-up easier. Discard the soiled paper towels in the garbage when you've finished. Where you proceed from here will depend on how hard the body wax is, which in turn depends on how long it is left to cool.
Step 2 - Heat Solid Wax
If the body wax has been sitting long enough to solidify then you should use heat to soften it. To do this, cover the spill with an old towel and switch a hair dryer on high. Aim the hot air directly at the towel so it heats the wax underneath.
As it heats up, wipe away the softened material with the towel to expose any unheated wax remaining. Keep doing this until you've worked down through the entire wax spill. Most of the substance should be taken care of at this point, but it's highly likely there will still be residue left behind. Don't worry; this will be taken care of in a later step.
Step 3 - Freeze the Wax
If the wax hasn't completely solidified, you may achieve better results if you use ice to harden it. This will make the splotches of wax brittle and easy to chip away at.
Cover the mess with a clean towel and pile ice on top. Leave it for 15 minutes to allow the material to harden completely. Then, take a metal spatula, work it under the hard edge of the body wax, and lift to pull it away from the surface in pieces. Keep going to remove as much of the wax as possible.
With any particularly thick globs, you might find that the wax hasn't solidified properly in some areas. Do not try to get these up with the spatula yet. Stop, cover them with a towel, and put ice on the area for another 15 minutes before you try to work the wax free.
Step 4 - Clean up the Residue
Having removed the bulk of the body wax, you'll still be left with a residue on the hard surface that can become a bad stain. To take care of this, take a bottle of baby oil and put some a paper towels to wipe over the wax on the surface.
You'll need to keep doing this for several minutes with a few different paper towels covered in oil to remove all of the body wax residue. Afterward, wipe away any oil with a clean paper towel and go over the area with a rag soaked in warm water and soap. Follow up by drying the area with a clean cloth and you will be done.
Remove Body Wax from Hard Surfaces FAQ
What dissolves hard body wax?
It is not uncommon for wax residue and hardened pieces of wax to be left behind on skin after using body wax. To remove this without doing any harm to your skin, try any natural oil, petroleum jelly or plain rubbing alcohol.
How do you get body wax off hardwood floors?
If wax has hardened on your hardwood floors, there is no need to panic. This is easy to remove.
Use an ice cube ad hold it against the wax to harden it. Once the wax has hardened, you can use a putty knife or a similar tool to remove old, dried wax.
How do you get body wax off tile floors?
A combination of vinegar and water combine well to create a cleaning solution that will remove most types of wax from tile floors.
If this doesn't work, try adding a few drops of rubbing alcohol to a soap of liquid soap and use this to clean however floors.
Does rubbing alcohol dissolve wax?
Standard rubbing alcohol can break down wax on glass surfaces and on other types of materials. However, rubbing alcohol is a harsh chemical compound with a strong smell and it can sting skin when applied, though it will not cause any harm unless it is ingested or gets into soft tissues (like the eyes).
Does vinegar remove wax?
Vinegar can be effective at removing some types of wax such as the wax coating on furnishing, but it is not effective at removing candle wax. Vinegar can remove body wax but tends to sting the skin and may cause a slight burning sensation.
However, vinegar will not harm you and it is safe enough for humans that it can even be ingested.
Chris is a contributing writer for DoItYourself.com. He's an experienced home improvement researcher and project creator with a wide range of interests, and especially enjoys learning about automotive repair and interior design.

KC Morgan has been a professional freelance writer since 2006. Over the last decade, KC has published thousands of articles and blog posts that have been read by millions. KC has written how-to articles, guides, and tutorials on different DIY ideas and home improvement projects. KC doesn't just write about DIY projects, she does them in her spare time too. KC shares her DIY passion by creating original articles, so others can pursue their own home improvement goals and ideas too. KC's articles have appeared in Popular Mechanics, and have been featured on DIY guru Bob Vila's website. KC has written in-depth DIY articles for Sears.com and Overstock.com, as well as dozens of other websites. KC combines research and hands-on practice to provide useful tips and techniques for all sorts of DIY projects so that anyone can find ways to improve their own home and get the living space they want. KC works on her home every single day to learn new cleaning hacks, find DIY new projects, and discover new techniques to share with readers. When she's not writing or DIYing, KC enjoys watching college basketball, playing with her cats, and experimenting with new cupcake recipes.