How to Remove Dried Paint from Leather
To ensure our content is always up-to-date with current information, best practices, and professional advice, articles are routinely reviewed by industry experts with years of hands-on experience.

Reviewed by

on Oct 11, 2019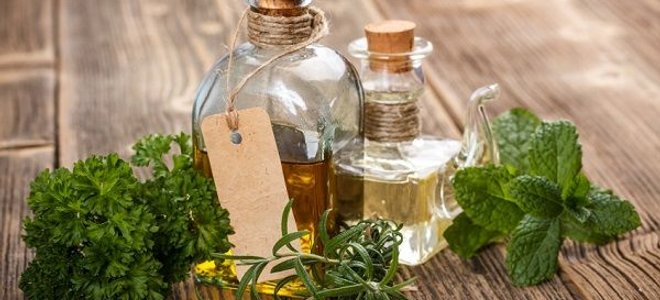 1-2 hours

•

Beginner

•

0-50
Olive oil
Rags
Cotton swabs
Old toothbrush
Vaseline
Soap
Water
Scrub pad
Nail polish remover
Adequate ventilation
Beeswax bar
Rubbing alcohol
Olive oil
Rags
Cotton swabs
Old toothbrush
Vaseline
Soap
Water
Scrub pad
Nail polish remover
Adequate ventilation
Beeswax bar
Rubbing alcohol
Removing dried paint from leather can be a daunting and frustrating task, whether it's on your upholstery or clothing. You may need to try more than one of these fixes or a combination of them to find one which works for you.
Step 1 - Test the Olive Oil
Try using the olive oil technique first because it can both remove paint and recondition the leather. Test the oil on an inconspicuous spot on the leather. Different leathers are dyed and sealed with different techniques, so first check for adverse effects before you apply a substance to a prominent place.
Step 2 - Continue with Olive Oil
If the spot test didn't result in any negative effects, put some olive oil on a rag or cotton swab and rub at the dried paint. It may take a bit of rubbing if the paint has been on the leather for a long time. You can also use an old toothbrush. As the paint lifts, wipe it away with a rag.
Step 3 – Use Vaseline
Vaseline, or petroleum jelly, has also been known to help take off dried paint. As with the oil, test this method first in a more hidden area just in case it damages your specific leather piece. If it's safe, dab a little Vaseline on a rag and work the paint with it until it comes free.
Step 4 – Try Soap, Water, and a Scrub Pad
For latex-based paints, something as simple as soap, water, and a green scouring pad might do the trick. Mix a small bowl or bucket of warm, soapy water and dip the scrub pad into it, squeezing out some of the excess liquid so you don't soak the leather. Scrub the affected areas in small circles until you can see the paint coming away.
Step 5 - Try Fingernail Polish Remover
Fingernail polish remover will work on stubborn paint, but be sure to test it on a hidden area first. It may remove the dye on some leather. If the paint lifts but the leather is dull afterward, use the beeswax bar to recondition it. Rub the wax into the area and buff with a soft, clean cloth.
Step 6 – Dab with Rubbing Alcohol
As a last resort, rubbing alcohol can be administered to the paint. With a small swab, scrub at the dried paint. Take care not to leave the alcohol on any spot too long because it can dry out the leather.
With any luck, one of these methods will remove the paint for you without the need for more repairs.
Remove Dried Paint from Leather FAQ
What is the easiest way to remove paint from leather?
Sometimes, warm water on a clean cloth is enough to get paint off leather. If you have a little more trouble, try using a little olive oil.
Dab the oil on the paint and let it sit for about five minutes. Gently try to buff the paint away using a clean, dry cloth.
Wipe the leather with water on a clean cloth to remove the oil residue.
How do you remove dried oil-based paint from leather?
Leather is best cleaned with special leather cleaner, which you can follow up with leather conditioner. A little olive oil can also help to remove stubborn paint from leather when standard cleaner isn't working.
Oil-based paint is made with pigments that are ground up and mixed with oil. This type of paint creates a very rich, uniform color that looks very similar dry to the way it looks when wet.
This type of paint is very durable, and that makes it very hard to remove from items that were not supposed to be painted.
Does rubbing alcohol remove leather paint?
Alcohol is an effective household cleaner and can be used to remove various types of stain from many different surfaces. However, you should never use alcohol on leather to remove paint or anything else.
Alcohol and acetone can be highly damaging to leather. Do not use products containing either of these chemicals on leather or you could do more damage to it than the paint.
Can I use paint thinner on leather?
if you get paint somewhere it isn't supposed to be, a natural instinct is to use paint thinner. However, chemicals like this will end up damaging leather.
There are other ways to get paint out of leather without causing harm to the leather, so try these first.
What removes acrylic paint from leather?
A little olive oil can work wonders on leather, even when acrylic has dried on the material. Daa the oil right on the paint and wipe it away after the oil has soaked onto it for about five minutes or more.