How to Remove Faux Wood Ceiling Beams
To ensure our content is always up-to-date with current information, best practices, and professional advice, articles are routinely reviewed by industry experts with years of hands-on experience.

Reviewed by

on Oct 13, 2020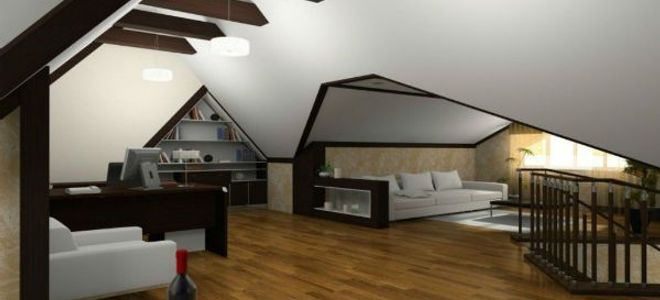 2-6 hours

•

Beginner

•

25-50
Utility knife
Claw hammer
Screwdriver
Scraper
Utility knife
Claw hammer
Screwdriver
Scraper
There was a time when faux wood ceiling beams were quite common in new houses. They added dignity and instant age to a room without the weight of traditional wood ceiling beams. Painted and distressed to appear aged, they were a trendy fashion that is now outdated.
Step 1 - Determine How Are They Attached
There are two basic way of attaching faux wooden beams to the ceiling of a room. The first is to use adhesive. This works where the beam is a solid, painted piece of foam. The weight is light enough to bond without problems or sagging. This isn't the most common way, since it can cause problems over time.
It is much more common to find fake wooden beam that are hollow. They are wrapped around 2x4-inch a piece of wood. This is done after the wood was been attached to the ceiling. The method for attaching the wood is to screw through to the joists. The fake wooden beams are then nailed to the wood.
Step 2 - Detach Faux Beams from Real Wood
At first glance, it might not always be obvious how your faux wooden beams are attached to the ceiling. Standing on a ladder, you'll need to use your utility knife to cut into one. If there's no resistance, it's glued on. If you hit wood, then you know how it's attached.
Put on safety glasses before proceeding. Doing so will keep pieces of Styrofoam and small splinters from striking your eye. They could irritate damage your eyes. Cover the floor of the room with drop cloths for the pieces of foam.
Step 3 - Removing the Beam
You need to determine where the beams are nailed into the wood. Pull on the beam a little. If it's been up for a number of years, it might come apart easily. Even if it doesn't, you'll slowly be able to zero in on the spots where the beam is tightest against the wood.
To remove the nails, you'll first need to access the nail heads. Do this by digging out the foam around them. You can either use a utility knife or the claw on your hammer. Keep going until you can wrap the claw around the head of the nail and pull it out. Repeat this for all the nails along the length of the beam. When you've finished, you'll be able to pull off the beam and let it fall to the floor.
Step 4 - Removing the Wood
At this point you have the timber that's screwed into the ceiling joists. From here, it's quite easy. Simply go along, removing all of the screws. In all likelihood you won't be dealing with a single, long piece of wood, but several shorter ones. Keep removing the screws and putting the timber aside for other uses until you reach the bare ceiling.