How to Remove Wax from a Porcelain Tub
To ensure our content is always up-to-date with current information, best practices, and professional advice, articles are routinely reviewed by industry experts with years of hands-on experience.

Reviewed by

on Jan 26, 2021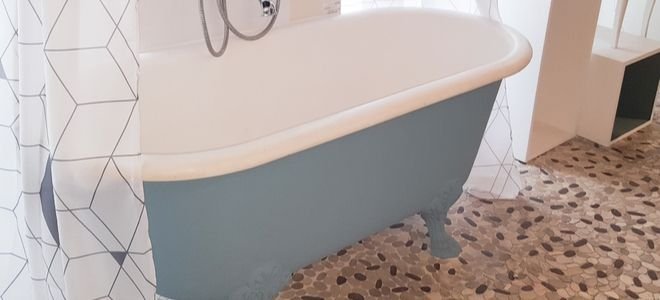 2 hours

•

Beginner

•

0-100
Household cleaner
Cloth
Paper bag
Hairdryer or iron
Household cleaner
Cloth
Paper bag
Hairdryer or iron
Relaxing with candles in a bath is a great experience, but removing wax from a porcelain tub is not. Cleaning up after wax has been spilled in your bathroom can be a pain, but you can also remove the wax comfortably from your tub by using a few basic tricks.
Step 1 - Heat up the Wax
Wax dries very quickly onto a surface, and this is one of the reasons why it is so difficult to manage. If you are looking for a quick way to clean off wax, then you need a warming object, such as a hairdryer or iron, and a paper bag. A plain paper bag should be good enough, although you can also use grease-proof kitchen paper if you wish. Place the bag over the wax, and then apply the iron, or the hairdryer, until the wax is warm, taking care not to allow the iron to touch the porcelain. You should then be able to lift off the wax.
Step 2 - Get off Soft Wax
Once the main wax is gone, you can start removing wax stains by rubbing a little household cleaner onto the tub, and scrubbing it off. Soft wax should peel away easily.
Step 3 - Finish Up
Wipe down the surface to make sure all the wax is gone.
Jen is a contributing writer for DoItYourself.com. She has experience writing on a broad range of topics. Some her favorites include home improvement, car sales, personal finance, and digital cameras.

Hannah is a contributing writer and former editor for DoItYourself.com. She has a wide range of interests in home improvement and gardening subjects, and particularly enjoys learning about interior design, landscaping, and carpentry.