How to Repair a Roof Verge
To ensure our content is always up-to-date with current information, best practices, and professional advice, articles are routinely reviewed by industry experts with years of hands-on experience.

Reviewed by

on Jan 06, 2020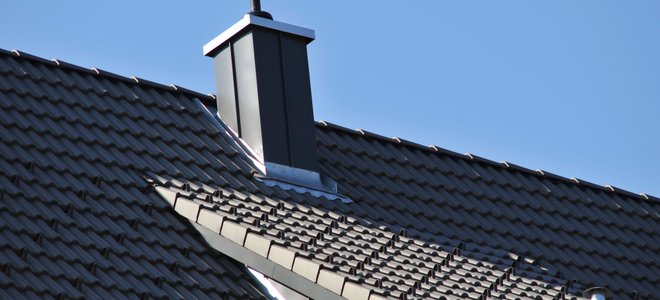 4-8 hours

•

Beginner

•

25-60
Cold chisel
Club hammer
Spade
Beach sand
Cement
Water
Trowel
Motor boar
Wheelbarrow
Gallon
Protective overalls
Working gloves
Eye goggles
Ladder
Stiff brush
Mortar
Cold chisel
Club hammer
Spade
Beach sand
Cement
Water
Trowel
Motor boar
Wheelbarrow
Gallon
Protective overalls
Working gloves
Eye goggles
Ladder
Stiff brush
Mortar
A damaged or worn-out roof verge can result in leaks during rainy seasons. If left unattended, the damage can easily spread to other parts of the roof and also cause problems for your ceiling. Inspect the entire roof regularly and make repairs if necessary. It is possible to fix such problems at home.
Step 1 - Obtain Necessary Materials
Inspect the roof thoroughly before getting the materials for repair. Depending on the extent of the damage, buy suitable quantities of cement. If necessary, get tiles or roofing materials. Most of the equipment can be obtained from rentals.
Step 2 - Clean Roof Verge
Put on protective gear and make sure that the ladder is securely propped against the wall. This should make it possible to work easily on the roof verge. Use a stiff brush and wipe away debris, particles, and dirt from the surface. Use a cold chisel and club hammer to get rid of worn out and damaged mortar. Remove loose and worn out roofing material as well.
Step 3 - Prepare the Surface
If there are repairs to be done on the roof, replace worn-out tiles and make sure the entire surface is covered. Use a soft brush to wipe away debris, particles, and dust that build upon the verge as a result of chiseling. Obtain clean water and wet the surface using a brush.
Step 4 - Mix Mortar
To make mortar scoop 3 portions of beach sand and 1 part of cement on a wheelbarrow. Pour in 2 gallons of clean water and mix thoroughly working from bottom to top. Pour in another gallon of water and continue folding the mixture. This should be done until the mortar is smooth and consistent.
Step 5 - Apply Mortar
Be careful when lifting mortar to the top part of the roof, if it is possible, get an extra hand. Scoop some mortar into an old bucket and use a trowel and mortarboard to apply it on areas where the old mortar was removed.
Use the trowel to butter and smooth the mortar, make sure it is even and leveled. Cut off excess mortar and place it in the bucket and continue with the application until the entire surface is covered.
Step 6 - Inspect Roof Verge
After the repair, leave it to dry. Inspect the mortar application and look out for cracks or inconsistencies on the surface. Well settled and dry mortar should turn gray when it has dried completely.