How to Repair Cracked Window Cladding
To ensure our content is always up-to-date with current information, best practices, and professional advice, articles are routinely reviewed by industry experts with years of hands-on experience.

Reviewed by

on Aug 27, 2021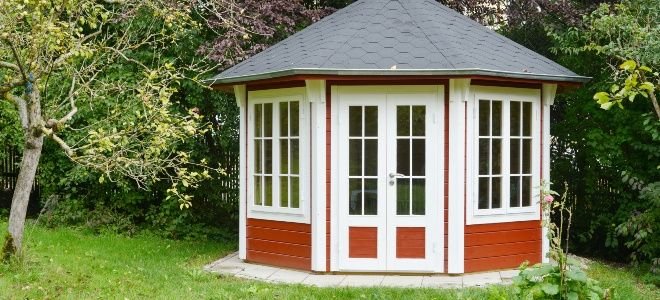 PVC sealant
Popsicle stick
Toothpicks
Sharp utility knife
Acrylic touch up paint
PVC sealant
Popsicle stick
Toothpicks
Sharp utility knife
Acrylic touch up paint
Window cladding, also known as window capping, is a vinyl, metal, or PVC cover that's put over the window core to improve the durability and performance of the window while leaving the wood-grain look and finish on the inside. They're all designed to protect the window from the elements, but if made of PVC and it happens to crack on the surface or edge, it can easily be repaired inconspicuously.
Step 1 - Locate Cracking
Locate where the cracking is on the window cladding. Any crack will let in water, which can damage the window sashes or frames. Begin by cleaning off the area carefully with a mild detergent and water, to remove any dirt and grime that could mix in with the PVC cement making it easier to do a more inconspicuous repair job on the outside of the cladding.
Step 2 - PVC Sealant
PVC glue or sealant is a chemical solvent used to melt the surface of PVC, commonly used to "weld" pieces of PVC pipes together into a permanent and durable assembly. Your repair will require some of that PVC sealant to be worked thoroughly but carefully into the crack, being certain to fill it, but at the same time avoiding the sealant to run down vertical surfaces as the runs would damage the finish of the cladding. Once you get the crack properly filled, you can allow a thin coating of the sealant to cover a little more than the crack. The sealant should be used sparingly and right on spot on the exposed surface. Excess PVC sealer should not be wiped off as this would spread it wider and smear the surface. It is better to leave it dry first, then trim the lumps with a sharp blade.
Step 3 - Finish
Allow the repair on the window cladding to dry. Examine it. If despite your meticulous attention the repair remains too obvious, you might want to consider touching it up with 100% acrylic touch-up paint. Get a good match for the PVC to ensure a better result in hiding the repair. Do the job carefully and match the paint well.