How to Spray Stucco Onto Your House
To ensure our content is always up-to-date with current information, best practices, and professional advice, articles are routinely reviewed by industry experts with years of hands-on experience.

Reviewed by

on Feb 24, 2020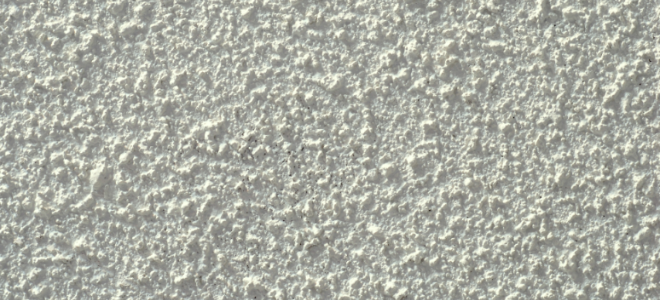 1 hours

•

Intermediate

•

1
Stucco is a very popular form of siding and interior finish. Because of its durability, versatility, and ease of maintenance, stucco is a great way to finish off some sections of a home that has high traffic, is susceptible to damage, or needs a decorative touch. The application of stucco can be done in several different ways, but the two most common methods are to trowel or use a sprayer. For any larger space, a sprayer will be a much better method.
When thinking about the inside of a house you might not think that stucco would be used there. In fact, many areas in the home are often coated with a stucco finish like living rooms, entryways, dining rooms, and hallways. Using stucco indoors makes sense for a variety of reasons.
Firstly, it's an economical option. Plus, it adheres to almost any surface and covers well. Stucco is durable as well as water-resistant too. Lastly, stucco adds a textural appeal that is different from traditional wall finishes.
For these same reasons, stucco is a great choice for the outside of the home. For a long time stucco has been applied to ceilings and walls with a sprayer as it is much easier to work with than a trowel. Here are some pointers for spraying stucco to the walls of your home.
Mixing Stucco
Spray stucco is a little different in its consistency. Instead of mixing Portland Cement with sand and water to form the stucco mixture, interior stucco comes in a 40-pound bag.
Using a 5-gallon pail, pour four gallons of water into it. Add the stucco in a little at a time until you get the desired consistency, which should be like a thick toothpaste. You can mix it using a stucco paddle attached to a drill or just mix it by hand. When it is smooth, it is ready to be put into the sprayer.
Before Spraying
Wipe the area with a damp sponge to thoroughly clean the off any dust, dirt, or debris. Be especially attentive to any types of oils or powders that might have accumulated from other construction processes or prior applications. Pick up anything that is near the wall and make sure you have a clear path to walk in. An empty room is an ideal situation.
Spray Stucco
Adjust the nozzle depending on the type of application you are doing. It is best to practice with the nozzle and different consistencies before making your real application. Always begin at the ceiling or top of the wall and work your way downwards.
Start spraying in one area and move in a slow deliberate manner. Do not stay in one area too long, but you do not want to go too fast. A nice even coat should be all the way around the area you are spraying. Do not look at the nozzle while you are spraying either. Keep your eyes on the area you are spraying and how the stucco is being applied. Move across the area row by row, slightly overlapping for good coverage. If you get too much in one area, scrape it off and respray.