How to Tell if Carbon Monoxide is Present in Your Home
To ensure our content is always up-to-date with current information, best practices, and professional advice, articles are routinely reviewed by industry experts with years of hands-on experience.

Reviewed by

on Jan 16, 2020
1-8 hours

•

Intermediate

•

20-100
Carbon monoxide is a deadly gas that can be generated in your own home without your knowledge. It is odorless, colorless, and tasteless, which makes it very difficult to detect. Appliances such as space heaters, gas stoves, furnaces, heaters, and refrigerators can all emit CO if poorly ventilated. A gas leak can also be a major cause of carbon monoxide emission. Even though carbon monoxide detectors are standard in most home nowadays, it is still important to recognize any signs and symptoms of CO leaks in case your detector has problems. The following will provide you a guide to what you need to know.
Step 1 - Inspect the High-risk Areas
Because of carbon monoxide's nature, it is very difficult to detect. You can take the first step by looking for some of the factors that lead to CO emission. Make sure all appliances in your home are well-ventilated. Using appliances in an enclosed space can lead to dangerous emissions. An idling car, for example, can fill up your garage with carbon monoxide, which can rapidly spread to your home.
Step 2 - Examine the Symptoms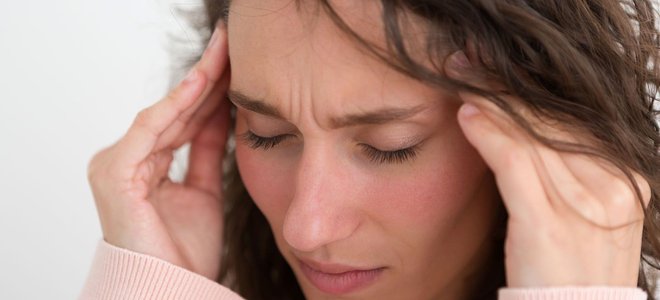 People affected by CO generally show flu-like symptoms, or indigestion, headache, nausea, and light-headedness. This is another reason why most people do not make the connection with carbon monoxide. If all the members of the household have similar symptoms, and feel better when they are away from home, this could be an indication of carbon monoxide inside. Look for other signs in your home that can indicate risk factors.
Step 3 - Look Around Your Home
There are some reliable indicators that should draw your attention to the presence of carbon monoxide. A stale, stuffy smell in a clean home is a warning sign. If you notice a burning smell, this is also a red flag. The smell may not be from carbon monoxide itself, but from other toxic gases being emitted by malfunctioning equipment. Excessive moisture on windows and walls, especially if they are close to a fuel-burning appliance, is also an indicator. However, the condensation could also be the result of excessive moisture in your home, so you need to rule out other possibilities before you can conclude that it is a carbon monoxide leak.
If you have a pilot light on your gas stove, observe it for inconsistencies. If it continually goes out, it could be malfunctioning and emitting carbon monoxide. If the flames and pilot light on your gas stove are always blue and they are turning yellow, have it checked out. Be alert and on the watch for the smell of natural gas when you turn on a fuel-burning appliance. If there is a buildup of soot or chalk-like powder in your chimney or fireplace vent, get a professional to come and clean it.
Step 4 - Remedial Measures
If you see any of the above warning signs, and if members of your household are feeling unwell, immediately seek medical attention. A blood test will confirm or negate the presence of carbon monoxide in your body. Also, consult your fuel supplier for an inspection of the appliances in your home. This will help you detect anything that is leaking or has been improperly installed.
Lakshmy is a contributing writer for DoItYourself.com. She's an experienced researcher with a wide range of interests relating to home improvement and gardening, and especially enjoys learning about flower and vegetable cultivation.

Dawn Hammon has thrived in freelance writing and editor roles for nearly a decade. She has lived, worked, and attended school in Oregon for many years. Dawn currently spends her days convincing her children she is still smarter than them while creating new experiences with her husband of 24 years.  Her multiple interests have led her to frequently undergo home improvement projects. She enjoys sharing the hard-earned knowledge that comes with it with the audience of DoItYourself.com. Dawn and her sister make up a power-tool loving duo that teaches classes to local women with the goal of empowering them to tackle their fears and become comfortable with power tools. Tapping into her enthusiasm for saving money and devotion to sustainable practices, Dawn has recently launched a passion project aimed at connecting eco-friendly products and socially-responsible companies with consumers interested in making conscientious purchases, better informing themselves about products on the market, and taking a stand in favor of helping to save the planet. When she is not providing stellar online content for local, national, and international businesses or trolling the internet for organic cotton clothing, you might find her backpacking nearby hills and valleys, traveling to remote parts of the globe, or expanding her vocabulary in a competitive game of Scrabble. Dawn holds a bachelor's degree in psychology, which these days she mostly uses to provide therapy for her kids and spouse. Most recently, I worked for a small local professional organizing and estate sale company for four years where I learned a ton about organizing and/or disposing of just about anything. She was raised in a tool-oriented, hands-on, DIY family. Her dad worked in the floor covering business and owned local floor covering businesses, so of course selling floor covering was one of her first jobs. Her brother was a contractor for about 30 years and site supervisor for Habitat for Humanity. I worked with him often, building decks, painting houses, framing in buildings, etc. With her sister, she holds power tool classes to empower women who are scared or have never used them. Not quite homesteaders, she did grow up with a farm, tractors, motorcycles, expansive gardens, hay fields, barns, and lots of repairs to do. Plus she and her family preserved foods, raised cattle and pigs, chopped and hauled firewood, and performed regular maintenance on two households, outbuildings, fencing, etc. As an adult, she has owned two houses. The first one she personally ripped out a galley kitchen and opened it up to the living area, plus updated every door, floor covering, and piece of trim in the place. In her current home, she's tackled everything from installing real hardwood flooring to revamping the landscape.