How to Convert a Lawnmower Engine for a Go Kart
To ensure our content is always up-to-date with current information, best practices, and professional advice, articles are routinely reviewed by industry experts with years of hands-on experience.

Reviewed by

on Jun 26, 2023
5-10 hours

•

Advanced

•

1,000-5,000
Riding Lawn Mower
Axle
Welding Equipment
Wheels
Metal Plate
Safety Eye Wear
Gloves
Metal Plate
Riding Lawn Mower
Axle
Welding Equipment
Wheels
Metal Plate
Safety Eye Wear
Gloves
Metal Plate
Go karts can be a lot of fun to have and ride, but they can also be expensive. As an alternative to buying a new one, you may benefit from converting your old lawnmower into a new go kart. This task is not very challenging as long as you know the proper steps to take and have the right experience.
Step 1 - Safety First
You will have to have your safety in mind before you begin to work on this project. You will find that an assistant can be a big help in case any problems should come up. You should also be sure to give yourself plenty of time and not rush, especially if you are a novice when it comes to mechanics. Be sure that you have plenty of room to do the job and that you have some experience when it comes to welding. If you don't then you should find someone that does to do this task.
Step 2 - Engine Removal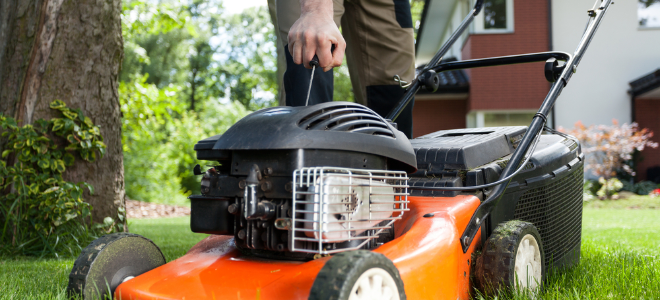 The most important part of the go kart is going to be the engine. You will need to begin by emptying the gas and oil out of the engine. Then take the engine out of the lawnmower and set it on a piece of plywood or on the grass. Get your assistant to help you lift it, as these engines can be quite heavy. Be sure to wear your gloves during the engine removal. Pay very close attention to how the engine is attached, because you will have to attach it to the go kart in a similar way. Taking a few photos with your cell phone will help provide a reference.
Step 3 - Welding
Once you have removed the motor you will need to find the vertical shaft. Weld your metal plate onto the vertical shaft.
Step 4 - Wheel Placement
A third wheel will be required for your go kart. You will have to place it on the back axle. The engine is going to need to be put where the metal plate and the third wheel will have constant contact with each other. This is what will make your actual go kart move forward.
Step 5 - Motor Attachment
When you are attaching the motor to the go kart you will need to make sure that the motor is going to be able to move about the wheel with ease. This will help make a variable transmission for your go kart.
Step 6 - Test
You will need to test out the go kart carefully and slowly once you have finished putting it all together. It is in your best interest to have someone nearby in case something goes wrong. It is a good idea to start off very slowly and gradually build up speed. Of course, do not increase speed if the go kart seems to be shaky or have problems with a slow start.
Remember to always use safety and wear a helmet, even when you are testing out the go kart.
Sage is an experienced writer with a range of interests from heavy carpentry, to detailed plumbing and electrical work, to light fabric detail.

H.R. Helm is an accomplished DIY craftsman. He has been DIY since childhood and is now a septuagenarian. He is experienced in wood and metal construction, having designed and built several houses and metal buildings. He built every permanent building on his current homestead and did all the plumbing and electrical work. He has several years experience as a professional cabinet builder, and he is an accomplished auto repairman, having operated an auto repair business for many years. He currently has a home shop where he sharpens and rebuilds saws, repairs lawn mowers, mobility scooters, hydraulic jacks, and anything else that comes along. He also builds custom tools for metal working. Invention prototypes are another of his many accomplishments. He owned and operated a manufacturing business building Compact Utility Vehicles for homeowner use. H.R. enjoys making jams and jellies during fruit season along with cooking meals. He is committed to outdoor cooking in a Bar-B-Q pit he welded together several years ago. He maintains fruit and nut trees along with helping his wife with a vegetable garden. He farmed commercial garden produce for several years. It helps to have over 50 years of farming and ranching experience. Employment/Education Highlights ASE Certified Master Auto Technician Certified Welder Cross country truck driver -- over dimensional freight Design Engineer/Project Manager for injection molded plastic company Bus Driver/Substitute Teacher Inventor with two patents (weight training – anti-rollback for manual wheelchair) BS in Industrial Technology