How to Turn a Garage Into a Bedroom
To ensure our content is always up-to-date with current information, best practices, and professional advice, articles are routinely reviewed by industry experts with years of hands-on experience.

Reviewed by

on Nov 22, 2019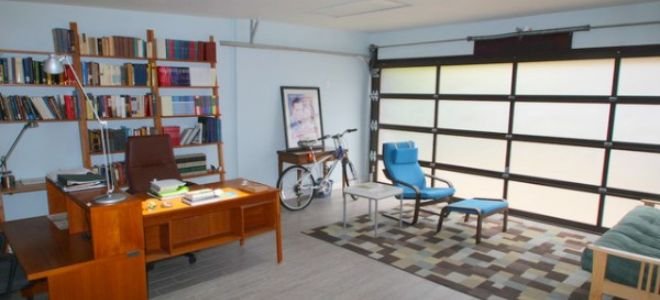 10-20 hours

•

Intermediate

•

100-1000
Permit (if needed)
Your choice of insulation
Drywall
Seam tape
Joint compound
Putty knife
Sanding block
Tack cloth
Primer
Paint
Rollers
Brushes
Paint tray
Level
Your choice of flooring
Decorations
Permit (if needed)
Your choice of insulation
Drywall
Seam tape
Joint compound
Putty knife
Sanding block
Tack cloth
Primer
Paint
Rollers
Brushes
Paint tray
Level
Your choice of flooring
Decorations
Turning a garage into a bedroom is a great way to utilize a space that may not be meeting its full potential. If the garage has become more of a storage spot for odds and ends, and less about keeping the car from the elements, turning it into a living space is a smart alternative. Not to mention, an extra bedroom adds to your home's appeal and instantly increases its resale value. Learn how best to approach this project by checking out the advice below!
Get a Building Permit
The first step to turning the garage into a bedroom is to investigate your town or city's permit requirements. Some places require you to obtain permission before any type of home construction can begin. Even for a job that is relatively simple, paperwork can be necessary. Although it may be tempting to do the work on the sly, it is much better to do it legally so there will be no hassle if the house is ever sold.
Plan
Map out a plan for what the garage will look like once it is transformed. Will you need a new door, and if so, where will it be placed? Will any extra windows be added? How will a hot water heater or other stationery items be camouflaged? How will the new bedroom be heated? What type of lighting will you need? By asking these questions before the project begins, you can save time, money, and effort.
Insulate
Once a plan has been formulated, it is time to begin construction. Replace or block up the old garage door opening first. This will keep the space warmer and make it easier to complete the construction of the bedroom's interior. If adding insulation, make sure that the outside walls are especially well insulated. Most garages are not built with a great deal of it, so for homes in cooler climates, it is especially important to fill the space with insulation. The type of insulation you use will be determined by the existing build of your garage and your personal preference.
Hang Sheetrock
With the insulation in, it is time to hang drywall inside. Take the time to tape and mud the seams properly so that less time will be spent on the more time-consuming jobs like sanding and priming later.
Let the joint compound dry for the instructed amount of time before you sand it down with a medium-grit sanding block. Then, clear away any dust with a clean tack cloth.
Prime and Print
Lay down a couple of coats of primer on the walls first, or proceed straight to the topcoat with a combination paint and primer. You will likely use at least two thin coats of your paint as well, if not more.
After the paint has dried, install any decorative trim desired. Make sure everything is level and secured in place with finishing nails. However, save the baseboards until after the flooring has been installed.
Add the Desired Flooring
If new carpeting is being installed, it is wise to choose the best padding you can afford, as garage floors are notoriously cold and hard. The padding will help to not only cushion the floor but to trap in heat as well.
For tile floors, consider installing radiant heat under the tiles for added warmth and comfort. It is a unique way to heat the room without adding a bulky baseboard unit.
You can also choose a snap-together laminate if you desire a simple, hardwood look. These can be perfectly accented with area rugs to soften up your decor.
Decorate
The room is ready for decorating once the floor is laid and the baseboards are attached to the walls. When placing furniture in the room, be mindful of door and window placement. In converted garages especially, it is wise to not put the bed along an outside wall unless the wall has been properly insulated. Consider where outlets are when placing furniture, as well; they are typically along the common interior walls.
Turning a garage into a bedroom is not a difficult task, but it will require planning, the proper tools, and in some cases, a little DIY experience. Take the time to do the job right and the results will be much better than those from a rush job.
Artist, Jessica Ackerman, is a consultant with WallDecorandHomeAccents.com and describes how to decorate with iron door toppers and southwestern wall art.