How To Use 2020's Color of the Year
Each year, Pantone selects its color of the year, and for 2020 it's tapped "classic blue", or PANTONE shade 19-4052. This "timeless and enduring blue" is stated on the Pantone site to be "suggestive of the sky at dusk". The color is said to be tranquil, making it the perfect shade to add to your home to encourage peaceful comfort and contemplation. Plus, doing so keeps you on trend with the latest interior design styles, and since it's a versatile shade, it's easy to incorporate this rich blue into your home's interior design.
Classic Blue Statement Furniture
An easy yet impactful way to add the classic blue hue to your home is to do so in the form of a large piece of furniture that will make a bold statement. For instance, add a classic blue velvet couch to your living area and it will immediately be the focal point of the room. Plus, this dark shade is a good candidate for furniture that will be highly used, as it won't show stains easily.
Rugs and Textiles
Another simple way to add classic blue to your home is via rugs and other textiles. A textured rug that features this shade will bring any room together. Similarly, curtains in this hue, whether featuring a print or a solid tone, would be a gorgeous decorative accent. You can also opt to add throw pillows featuring the color to your couch if you don't want to spring for a whole piece of furniture in Pantone's new favorite color. In your bedrooms, classic blue bedspreads can help soothe you to sleep. In your bathroom, towels and shower curtains can show off the shade.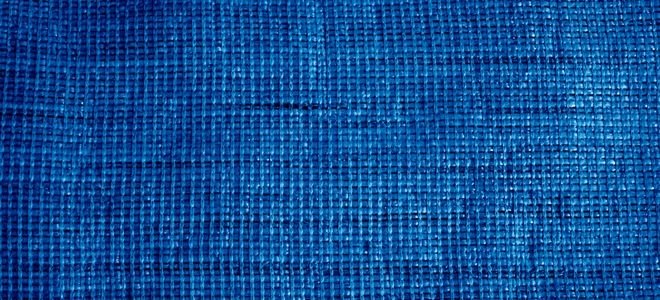 Artwork
Every home could use more artwork, and art featuring classic blue could be just what your home needs to jazz it up. This blue brings about thoughts of a night sky or deep ocean, and artwork with natural elements is another recent trend.
Home Decor Accents
There's a seemingly endless array of accents you can add to your home to feature classic blue. For instance, flour, sugar, or coffee containers in this deep hue could be a wonderful contrast for an otherwise neutral colored kitchen. Alternatively, a vase in a floral print featuring this calming hue could be a great way to change up the look of a living room with one small piece.
Painted Cabinets
White kitchens have been a big trend for a few years now, but for 2020, colorful kitchen cabinets are on the rise. To accommodate not only this trend but also this year's designated Pantone color, consider painting your cabinets classic blue. This will change the entire look of the space and give it a huge refresh without you having to spend too much green.
Home Exterior
This color looks great outside, too! Whether you paint your front door classic blue, change the color of your shutters, or get a new mailbox in this hue, it will give your curb appeal a boost.
Flooring
Deep blue tile would be an interesting touch in a smaller space like a laundry room or foyer. You can certainly find some beautiful, geometric tiles in the tone that will add a whole new layer of flair to your home.
Appliances
Colorful kitchen appliances are very in style for 2020, so why not opt for an appliance in classic blue to be even more on trend? A blue stove and matching hood could be the eye-catching statement you're yearning for.
Accent Wall
Paint an accent wall in your living space in the classic blue hue to make a statement. Do this on a wall that is adorned with furniture or artwork. Or, for a grander impact, paint a wall with built ins to give a more 3D effect. For instance, a built in bookcase painted classic blue will provide interesting contrast between the bookcase and the decorative objects that sit on it as well as the books it holds.
Adding Pantone's 2020 color to your home will keep you on trend and will definitely add a layer of tranquility to your space.