How to Use Hardware Cloth Around Your Home
Completing home improvement or DIY projects around your house can be fun, but it can also be quite demanding. For that reason, having the best tools is essential. When you think of the word "tools" in association with home improvement efforts, images of hammers, drills, screwdrivers, and table saws are probably conjured in your head. However, not every tool has to be what you'd typically think of when it comes to a workbench! One highly underrated tool to keep on hand is hardware cloth, as it's a material widely used in a range of projects.
The best home improvement items are those proven to be multi-purpose, and hardware cloth is just that! Keep reading to learn all of the different uses for this material and how it can make your next DIY project that much easier.
What Is Hardware Cloth?
The name hardware "cloth" can be a bit deceiving to those who are new to this particular material, as it's not actually a cloth at all. Rather, this term describes welded wire mesh, which you've likely seen used for a range of different things. This material comes in different sizes, commonly in half-inch or one-inch measurements. It may also be coated with a different substance, such as a stainless steel finish.
Uses for Hardware Cloth
As mentioned above, there are seemingly endless uses for this material amidst your DIY projects. Don't throw away your hardware cloth scraps. Repurpose them in the ways listed below.
Patch a Hole in the Wall
If you're trying to patch a pesky hole in the wall, hardware cloth could come in very handy. Attach double-sided mounting tape to the backside of the drywall, surrounding each side of the hole. Cut your hardware cloth so it's slightly larger than the hole, fishing it inside the wall. Using needle nose pliers, pull the material against the tape. Finally, apply a coat of joint compound over the hardware cloth, allowing it to dry completely, and then applying a second coat.
Jewelry Organizer
Using an old picture frame and some hardware cloth is the recipe for a chic and functional jewelry organizer. Simply trim the mesh to match the size of the frame, and then use a staple gun to secure it around the back edges. Flip the frame to the front side, hang against the wall or lean upright on a dresser, and use the openings to hang jewelry. Not only will your favorite accessories be easy to grab, but they'll look stylish, even when stored!
Tool Storage
Use hardware cloth and Mason or canning jars to create a functional space in which to store tools like screwdrivers. All you have to do is cut a piece of cloth a bit larger than the size of a Mason jar opening. Close the jar top over the mesh and then place screwdrivers in the square openings so that they stand upright in the jar for easy access.
Secure a Banging Pipe
Use your hardware cloth to form a horseshoe shape, utilizing only a thin strip of material. Then, fit it snugly against the pipe, folding the edges outward at a right angle. Attach each side to the wall with washers and screws and your pipe will be easily secured.
Store Cords Without a Tangle
Storing spare cords in the garage or basement can turn into a jumbled mess if you're not careful. Easily eliminate this issue with the use of hardware cloth. Take a 3x12-inch scrap of cloth and staple each end to a square piece of wood. Affix the wood squares to the wall of your garage or basement, pulling the mesh tight against the wall. Hang electrical cords or bungee cords from the mesh openings to keep them organized and tangle-free.
Rustic Kitchen Decor
Farmhouse-style kitchens are a huge trend, and you can easily use hardware cloth to make your kitchen cabinets fit that vibe. Instead of glass in the cabinet openings, install this mesh. Back the frame of the cabinet with the material and your kitchen will be instantly transformed.
Keep Rodents Away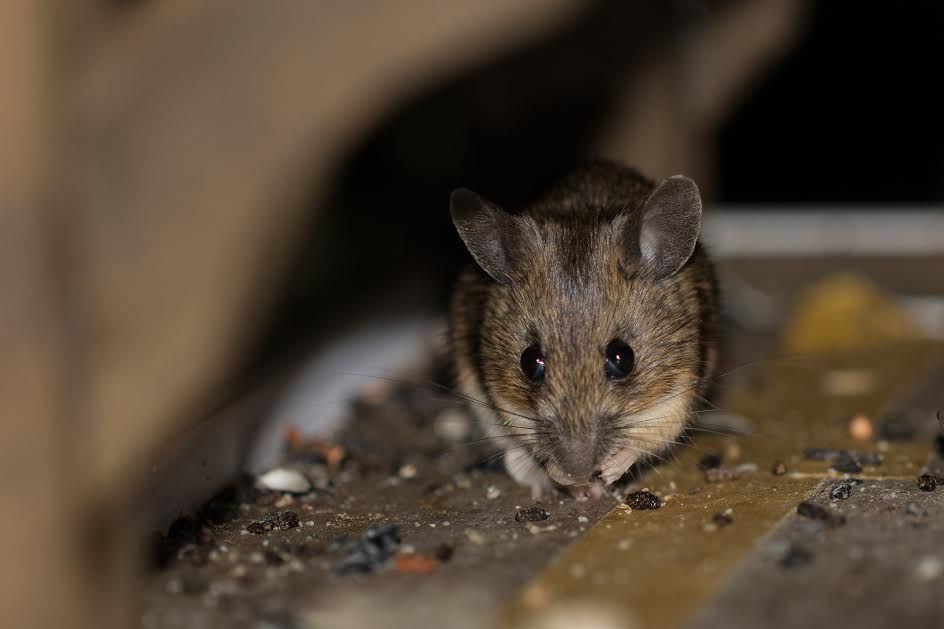 Hardware cloth is useful in keeping pests like mice out of your home, particularly during the cold winter months. If you find that rodents are entering your home via holes, pipe this mesh through the opening to keep them at bay. This prevents you from completely plugging every hole around your home, allowing it the ability to breathe, while making the spaces tricky for mice to enter because of the small spaces within the mesh.
As you can see, hardware cloth has a wide variety of uses around your home, for projects big and small! Keep this material on hand and you'll surely find something that it can be used for in no time.