How to Vacuum Oil
To ensure our content is always up-to-date with current information, best practices, and professional advice, articles are routinely reviewed by industry experts with years of hands-on experience.

Reviewed by

on Jun 26, 2023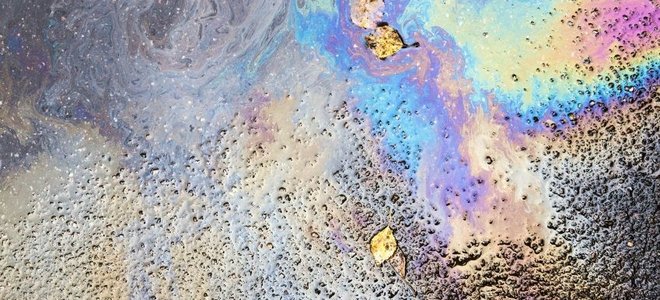 1-2 hours

•

Beginner

•

150-250
Wet dry vacuum
Sawdust or shop sand
Rags
Wet dry vacuum
Sawdust or shop sand
Rags
If you have an oil spill to vacuum you can do this by purchasing a wet dry vacuum to perform this task. A wet dry vacuum is designed specifically for vacuuming spills and other messes that occur in a workshop or garage you do work in. When dealing with messes such as oil spills you should always use a wet dry vacuum cleaner and never, under any circumstances, use a household upright vacuum cleaner. Upright vacuum cleaners are not designed for this type of work and you will damage the upright if you use it to vacuum oil.
In order to properly vacuum an oil spill with a wet dry vacuum here are the tools, materials and steps that you need to follow to accomplish this how-to job.
Step 1 - Purchase a Wet Dry Vacuum Cleaner
From a home improvement center or other retailer that sells vacuum cleaners, purchase a heavy duty wet dry vacuum cleaner. The heavy duty wet dry vacuum cleaner, which is also referred to as a shop vacuum cleaner or shop vac, is specifically designed to clean up messes made in a garage or workshop, including oil spills. Be sure to double check the heavy duty wet dry vacuum you purchase is designed for this purpose, and buy the most appropriate model for your home garage or workshop.
Step 2 - Read the Owner's Manual
With equipment such as a heavy duty wet dry vacuum cleaner it is always a good idea to read the owner's manual before beginning, to make sure that you understand how the equipment works. Familiarize yourself with every aspect of the wet dry vacuum cleaner and be able to identify the different parts and components for your heavy duty wet dry vacuum cleaner. The canister is where the materials that you vacuum up go and is usually detachable by undoing the hinge clasps that run alongside the body of the canister.
Vacuum up a small amount of material as a test run and open the canister up to see where the materials go. Empty the heavy duty wet dry vacuum cleaner and now you are ready to use it.
Step 3 - Place Sawdust on the Oil Spill
Take a handful of sawdust, kitty litter, or shop sand and cover the oil stain. The material will absorb the puddle of oil and make it easier for you to use the heavy duty wet dry vacuum to pick up the spill. Be sure to cover the entire spill completely. Wait a few minutes after laying the sawdust or sand down before vacuuming to ensure as much oil is as absorbed as possible.
Step 4 - Pick up the Oil
Turn on the heavy duty wet dry vacuum cleaner and clean up the sawdust pile that you put down to absorb the oil. Dispose of the contents of the canister according to local laws regarding the disposal of oil. When you finish vacuuming, use rags to dry any remaining oil spots that are left behind.
H.R. Helm is an accomplished DIY craftsman. He has been DIY since childhood and is now a septuagenarian. He is experienced in wood and metal construction, having designed and built several houses and metal buildings. He built every permanent building on his current homestead and did all the plumbing and electrical work. He has several years experience as a professional cabinet builder, and he is an accomplished auto repairman, having operated an auto repair business for many years. He currently has a home shop where he sharpens and rebuilds saws, repairs lawn mowers, mobility scooters, hydraulic jacks, and anything else that comes along. He also builds custom tools for metal working. Invention prototypes are another of his many accomplishments. He owned and operated a manufacturing business building Compact Utility Vehicles for homeowner use. H.R. enjoys making jams and jellies during fruit season along with cooking meals. He is committed to outdoor cooking in a Bar-B-Q pit he welded together several years ago. He maintains fruit and nut trees along with helping his wife with a vegetable garden. He farmed commercial garden produce for several years. It helps to have over 50 years of farming and ranching experience. Employment/Education Highlights ASE Certified Master Auto Technician Certified Welder Cross country truck driver -- over dimensional freight Design Engineer/Project Manager for injection molded plastic company Bus Driver/Substitute Teacher Inventor with two patents (weight training – anti-rollback for manual wheelchair) BS in Industrial Technology