2 Inexpensive Mother's Day Gifts You Can Make at Home
To ensure our content is always up-to-date with current information, best practices, and professional advice, articles are routinely reviewed by industry experts with years of hands-on experience.

Reviewed by

on Apr 03, 2023
1-3 hours

•

Beginner

•

15-30
Piece of 1 x 2 hardwood about 12" long
¼" hardwood dowels
Drill
Sandpaper
Glue
Food grade oil
Pretty cup and saucer
Paraffin wax
Wick
Coloring
Scented oil
Double boiler (or jar, can, or small pot)
Piece of 1 x 2 hardwood about 12" long
¼" hardwood dowels
Drill
Sandpaper
Glue
Food grade oil
Pretty cup and saucer
Paraffin wax
Wick
Coloring
Scented oil
Double boiler (or jar, can, or small pot)
Traditional gestures like flowers or brunch are great, but this year, wouldn't it be nice to make something the mom or moms in your life could use day after day?
Here are two quick, cheap Mother's day gift ideas your favorite mothers will appreciate even more, knowing you took the time to make them yourself.
1. Wooden Salad Servers
All you need to make these forked serving scoops is a piece of 1x2 hardwood about 12" long, some ¼" hardwood dowels, a drill, some sandpaper, glue and food grade oil. These instructions will address a fork server, but you can also make plenty of simpler serving items with fewer parts and a bit more carving.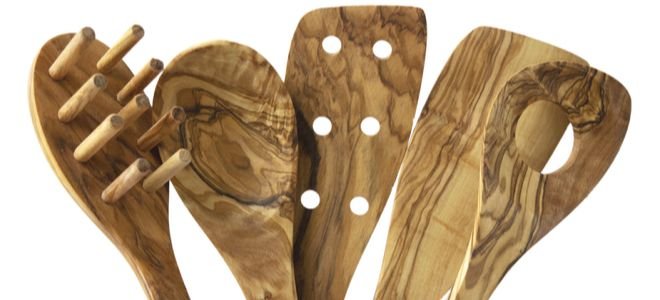 Start by cutting the hardwood into two pieces about 6" long. Firmly clamp or fasten these pieces with the narrow side facing up. Place marks ½" apart all along the length of the wooden pieces.
Place a piece of masking tape up ¾" from the tip of a ¼" drill bit or simply mark the bit with a permanent marker, then drill a series of ¾" deep holes into your 'handles' at the markings.
Next, cut the hardwood dowel into short pieces (one to three inches should be long enough—use your design judgement to pick the exact length). Use a sander to smooth down one end of each piece to about a 45-degree angle for extra grabbing power.
Dab some wood glue into the holes in the hardwood handles and push the wooden dowels down into the handles, making sure the angled ends are facing the same way in each handle.
Wipe away any glue that oozes out of holes and leave then to set up overnight, then finish your hardwood salad turners with a couple coats of food grade oil.
2. Teacup Candle
This gift will keep on giving a cheery glow each time it's lit, and then again once it's all burned down, as a sweet cup for soothing tea.
All you need is a pretty cup and saucer, some paraffin wax, a wick, coloring, scented oil and a double boiler. Other than the teacup and the double boiler, all the supplies you need are available at craft stores.
Pick a teacup and saucer you know the mom in question will like. You can usually find a good selection of older cups at a thrift store, just make sure the cup you choose doesn't have any chips or cracks that could expand under heat.
Break the paraffin wax into chunks and melt it slowly in the double boiler. If you don't have a double boiler, you can use an old pot, jar, or can inside a larger saucepan with a few inches of water.
While the wax is melting, place a teaspoon in your teacup carefully pour some hot water into it. (If you don't warm the cup first, it could easily crack when you pour in the hot wax).
Cut the wick to length by measuring the depth of your teacup then adding about 3". Use the extra length to tie the wick onto a pencil to hold the end out of the wax. Once the wax has melted, you can stir in color chips (even crayons will work) or scented oils.
Pour out the warm water and thoroughly dry the teacup. Position the wick in the teacup then slowly pour in the wax. As the wax cools it will shrink a little so let it set up for a few minutes and add some more wax to fill any gaps.
Allow the wax to cool and harden for a few hours, then cut the wick to length.
For stability, you may wish to finish your Mother's Day teacup candle by hot-gluing the saucer to the cup, or you might want to leave the teacup loose, to return to beverage service once it's all candled out.
If you don't have access to teacups, or you want to make a larger candle, you can use an old jar instead!
Over the past 25 years, Murray Anderson has tackled practically every home improvement project imaginable. An avid DIYer, he has upgraded, remodeled, and refurbished his homes all on his own. Now he has turned his focus to sharing that expertise with his DoItYourself.com readers. In addition to his home improvement articles, Murray's published work includes articles on personal finance, computer maintenance, and small business strategy. His work has appeared in numerous online and print publications in both the United States and Canada, among them, The Consumer Economist, The Almanac for Farmers and City Folk, Garden and Hearth, and The Dollar Stretcher. Murray's been married for over 30 years, and he and his wife have two children.

H.R. Helm is an accomplished DIY craftsman. He has been DIY since childhood and is now a septuagenarian. He is experienced in wood and metal construction, having designed and built several houses and metal buildings. He built every permanent building on his current homestead and did all the plumbing and electrical work. He has several years experience as a professional cabinet builder, and he is an accomplished auto repairman, having operated an auto repair business for many years. He currently has a home shop where he sharpens and rebuilds saws, repairs lawn mowers, mobility scooters, hydraulic jacks, and anything else that comes along. He also builds custom tools for metal working. Invention prototypes are another of his many accomplishments. He owned and operated a manufacturing business building Compact Utility Vehicles for homeowner use. H.R. enjoys making jams and jellies during fruit season along with cooking meals. He is committed to outdoor cooking in a Bar-B-Q pit he welded together several years ago. He maintains fruit and nut trees along with helping his wife with a vegetable garden. He farmed commercial garden produce for several years. It helps to have over 50 years of farming and ranching experience. Employment/Education Highlights ASE Certified Master Auto Technician Certified Welder Cross country truck driver -- over dimensional freight Design Engineer/Project Manager for injection molded plastic company Bus Driver/Substitute Teacher Inventor with two patents (weight training – anti-rollback for manual wheelchair) BS in Industrial Technology