In-Wall Insulation: Pros and Cons
There are many options for wall insulation. This guide will help you choose the best option, saving you time and money. You can either have it installed professionally or, with the right knowledge, you can do it yourself. Either way, it will be a great investment in your house and well worth the money.
Rigid Foam Insulation
One common type of wall insulation is rigid foam insulation. This insulation is a pressed board and is applied directly onto the wall. It reduces heat loss and covers the entire wall. This type of insulation is a fire hazard and can be dangerous if not covered. It also can't be left exposed.
Insulated Concrete
Another type of wall insulation is insulated concrete. Used for newer buildings, this insulation consists of hollow concrete blocks that are filled with foam insulation. These blocks increase a wall's thermal resistance, preventing heat loss. Insulated concrete is still somewhat rare in residential structures.
Loose Fill Insulation
Loose fill insulation is another common type of wall insulation. This is usually blown into walls and hard to reach places. It is recommended to get a professional installer for this type of insulation, as it can be very dangerous to inhale.
Blanket Insulation
This is the most common type of insulation used in new homes. It is one of the easiest types of insulation to install. It comes in the form of blankets, which you layer in the wall studs of your house. This insulation is available with a facing that creates a barrier against heat loss.
Overview
These are some common types of wall insulation and pros and cons of each. Consider your budget, where you live, and how much insulation you will need. Go from there, and you should be able to find the right insulation for your home. Insulation will pay for itself if you take the time and effort to get the right kind.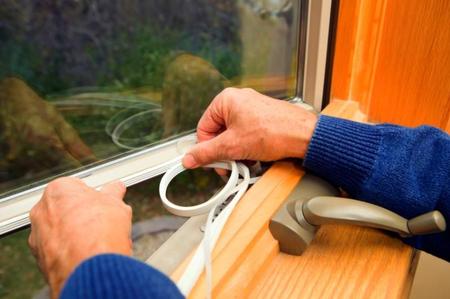 Live in a cold climate? Here are some weatherproofing options for people without air conditioning.