Is Hive Heating Worth It?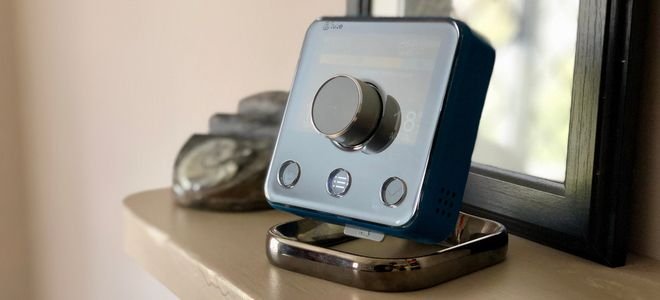 Hive heating is a new product that many tech-savvy homeowners are jumping on board with. You may be wondering what the deal with this type of heating is and whether it's worth the hype or something you should invest in for your home. We have the low-down on this new smart technology to keep you in the know.
What is Hive Heating?
Hive Heating is part of the smart home platform "Hive", which allows you to add smart devices to your home at your own pace. The heating system allows you to control the temperature of your home remotely from your smartphone, offering convenience and peace of mind. The system can not only control your heating system, but also can work with your pipes to prevent freezing and to provide hot water within your home. While Hive is certainly not the first company to bring a smart thermostat to the table, they've done an impressive job making their mark on this sector of the industry.
The Pros of Hive Heating
There are a range of pros associated with this smart device.
It Integrates with Alexa
One great thing about this system is its seamless integration with Amazon Alexa. If you use this virtual assistant, having home smart devices that work with it really makes a difference, making it easy for you to set up routines, use voice commands, and control the system from one central place.
Intuitive Design
The overall design of Hive Heating is another plus, as it's very intuitive and simple to use. The panel has a dial in the middle. Turn it clockwise to raise the temperature in your home and counter-clockwise to lower the temperature. It's as easy as that! There's also a button along the top of the panel that allows you to choose how long you want your system to stay on for. Finally, there are three buttons below the dial. The middle one prompts additional settings such as a child lock and frost detection while the left button is a "back" prompt and the right button is a "confirm" button. As far as devices go, this one is very straightforward to use, giving it high marks.
Shop Hive Heating Systems on Amazon
Easy to Use App
The Hive app is also easy to use, which is another perk of the system. The main screen of the app features circles that stand for each of their devices that you have installed in your home. Heating will be the center circle regardless of how many devices you have. Just a glance at this main screen will show you which of your devices are online and the status of each as well as their preset schedules. When you click into the heating circle on the app, you can use the different functions to schedule your thermostat by time of day.
The app also has a geolocation tool, which alerts you when you've left your heat on if you've left your house and allows you to switch the heat back on before you head home. There's also a mode to use when you're away for an extended period of time, helping you conserve energy and save money.
The Cons of Hive Heating
There are a few cons to be aware of with this smart system.
Difficult Installation
The installation of this system can be tough and may require a professional to take care of it. While this is only a one-time issue to face, it can be off-putting nonetheless.
Lack of Motion Detection
Unlike the Nest thermostat, Hive Heating does not feature motion detection, which is one of its downfalls. Although the geolocation feature mentioned above does bridge this gap, it is a bit less effortless than that of motion detection.
Price
Although Hive certainly isn't alone in this, the system can get pricey, especially when you start adding items. Smart technology is quite an investment for any home, and this system is no exception.
The Bottom Line
Overall, the pros outweigh the cons surrounding Hive Heating. This system is easy to use, has great functionality, has a user-friendly app, and integrates well with other technology. While this can be a costly venture to add to your home, the fact that you can add pieces at your own pace makes it more manageable and ups its worth. Hive Heating is a wonderful addition to any home to make life more automated, to add convenience, to aid in peace of mind, and to help conserve energy.
When you purchase through links on our site, we may earn commissions at no cost to you.