What You Should Know About Laminate Flooring
To ensure our content is always up-to-date with current information, best practices, and professional advice, articles are routinely reviewed by industry experts with years of hands-on experience.

Reviewed by

on Jun 26, 2023
1 hours

•

Beginner

•

0-8,000
Laminate flooring imitates the aspect of traditional wood. Its biggest advantage is it's very easy to install and very durable.
Laminate flooring is suitable for many of your rooms: hallways, family spaces, bathrooms, kitchens. It's also perfect for an active home.
At first look, laminate flooring seems to be a natural wood floor, but in fact is a layer of paper under a tough protective film that is glued and pressed to a high-density backing board.
There are also types of laminate planks that are installed over a moisture barrier which levels any uneven areas of the floor.
You don't need any glue or nails for them because the planks snap together.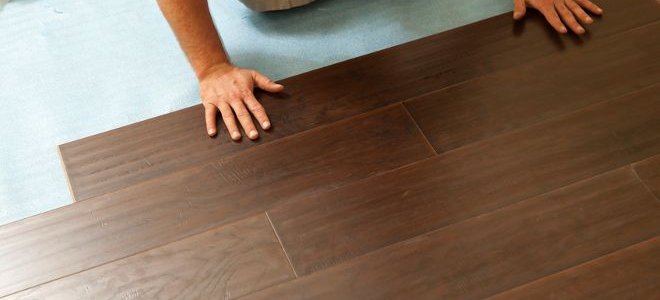 Before choosing a laminate flooring material you should think about the type of traffic in your house.
One other advantage for laminate flooring is the durability. So this type of floor is one of the best choices for households with heavy foot traffic, kids, or pets.
But, best of all, laminates will look like new for years.
Laminates are also highly resistant to stains, fading, and moisture.
Many laminate flooring manufacturers offer warranty protection against them for a long period of time (usually from 10 to 25 years).
Laminate flooring can be installed over floors like wood, tile, vinyl, or linoleum because most of them are floating, which means they do not fasten directly to the subfloor.
Also, at this moment, many manufacturers offer snap-together laminate flooring systems.
A typical laminate flooring is an extremely economical solution, if you take in consideration the costs of alternate flooring solutions.
Solid hardwood floors will require four or five refinishings, and carpets and vinyls will need to be replaced at least twice (depending on traffic loads), while laminates don't require anything.
Laminates come in different styles and types. You can find transition strips, end caps, stair nosings, moldings and baseboards.
Almost anything you need you can find at a laminate flooring manufacturer. There are companies that offer floor registers for heating and air vents.
Laminate flooring provides a much cleaner and healthier living environment when compared to other floorings such as carpets, with regular cleaning cycles.
It accumulates less dust, pet dander, allergens and it doesn't hold residual stain contaminants on the surface.
Allergic people will often be recommended to remove the carpets from the living space.
In conclusion laminate floors are a very good choice for your home because they are durable, resistant, economical and easy to install.