Minimalist Inspiration
Less Is More
Less Is More
Especially when it comes to interior design, many are leaning towards the idea that "less is more." This design trend is commonly referred to as minimalism. Keeping things simple not only makes life and decorating easier, but it also presents a pleasing aesthetic. To learn how you can apply this design trend in your home, check out this slideshow full of inspiration as well as tips on how to add each idea to your living space.
White Out
All white is a huge design trend, and it really shows off a minimalist's sense of flair. There's something about an all-white theme that comes off as clean and represents serenity, complete with a lack of clutter. This idea serves as a great design inspiration for a kitchen. Think white countertops, white cabinets, and even all white appliances to achieve the look.
Pop of Color
While many strive to make their space look decorated and stylish, it doesn't necessarily mean going overboard with items. Many times less is more. One way to make a bold statement in a minimalist fashion is to add a pop of color with one bold item within a room. This can be done successfully in a myriad of ways. You can add a brightly colored armchair to a living room or incorporate a bright piece of art, or pillows, in any room.
Simple Palettes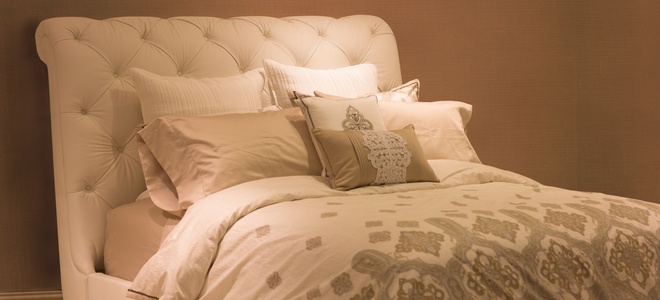 Simple color palettes are a great way to take advantage of the minimalism design trend. There are a range of options when it comes to these different palettes, but a popular example includes neutrals. This can be easily incorporated into a bedroom, featuring a soft tan paint color on the walls and cream color bedding.
Statement Lighting
Another easy way to get in tune with your inner minimalist through your home's interior is to pick a piece of statement lighting. This is something that would nicely decorate a sparsely decorated entryway or kitchen. Think of a big chandelier or something bulky that hangs down from the ceiling to illuminate the space. All at once, this accent plays into your minimalist desires and makes a statement in the room.
Concrete
Concrete may have the stigma of being cold and dark, but it's actually a great minimalist design trend to embrace within the walls of your home. Consider a concrete sink in your bathroom for a simplistic design that also adds texture and diversity to a room.
Black Out
An easy way to make a room stand out while remaining true to a minimalist style is to design a room to be almost completely black. Use black paint on the walls of a bathroom to create a bold look, accenting the room with a white tiled floor, white ceiling, and white sink and bathtub. This is a simple design that really stands out.
Glass Doors, Fixtures, and Furniture
Clear glass doors and fixtures scream minimalism while remaining stylish. Consider installing a completely clear glass door somewhere within your home — perhaps in a den or office. Alternatively, glass light fixtures serve as a simple statement. Consider large glass bubble lighting above a kitchen island. Finally, glass furniture is an increasingly popular design trend. Glass coffee and accent tables, as well as clear glass shelving units, look good in any living space.
Texture
Just because you're embracing a minimalist sense of style doesn't mean that everything in your home has to be completely plain. Add some texture to add a new dimension to the look of a room. This could be in the form of something large like a textured wall or something as simple as a textured piece of furniture or textiles. Consider a large wicker chair or even a chunky knit blanket thrown across the back of your sofa.
Achieve the Look
Going minimalist within the walls of your home may seem like a challenge, but these pieces of inspiration can be applied to your interior design for a de-cluttered yet stylish feel.