Moisture and Mold Problems - Cleanup Methods
To ensure our content is always up-to-date with current information, best practices, and professional advice, articles are routinely reviewed by industry experts with years of hands-on experience.

Reviewed by

on Jan 03, 2022
1-4 hours

•

Beginner

•

0-100
A variety of mold cleanup methods are available for remediating damage to building materials and furnishings caused by moisture control problems and mold growth.
The specific method or group of methods used will depend on the type of material affected.
Please note that professional remediators may use some methods not covered in these guidelines; absence of a method in the guidelines does not necessarily mean that it is not useful.
Method 1 - Wet Vacuum
Wet vacuums are vacuum cleaners designed to collect water. They can be used to remove water from floors, carpets, and hard surfaces where water has accumulated.
They should not be used to vacuum porous materials, such as gypsum boards.
Only use this method when materials are still wet since wet vacuums may spread spores if sufficient liquid is not present.
Thoroughly clean and dry the tanks, hoses, and attachments of these vacuums after use since mold and mold spores may stick to the surfaces.
Method 2 - Damp Wipe
Whether dead or alive, mold is allergenic, and some molds may be toxic.
Mold can generally be removed from nonporous (hard) surfaces by wiping or scrubbing with water, or water and detergent.
It is important to dry these surfaces quickly and thoroughly to discourage further mold growth.
Instructions for cleaning surfaces, as listed on product labels, should always be read and followed.
Porous materials that are wet and have mold growing on them may have to be discarded.
Since molds will infiltrate porous substances and grow on or fill in empty spaces or crevices, the mold can be difficult or impossible to remove completely.
Method 3 - HEPA Vacuum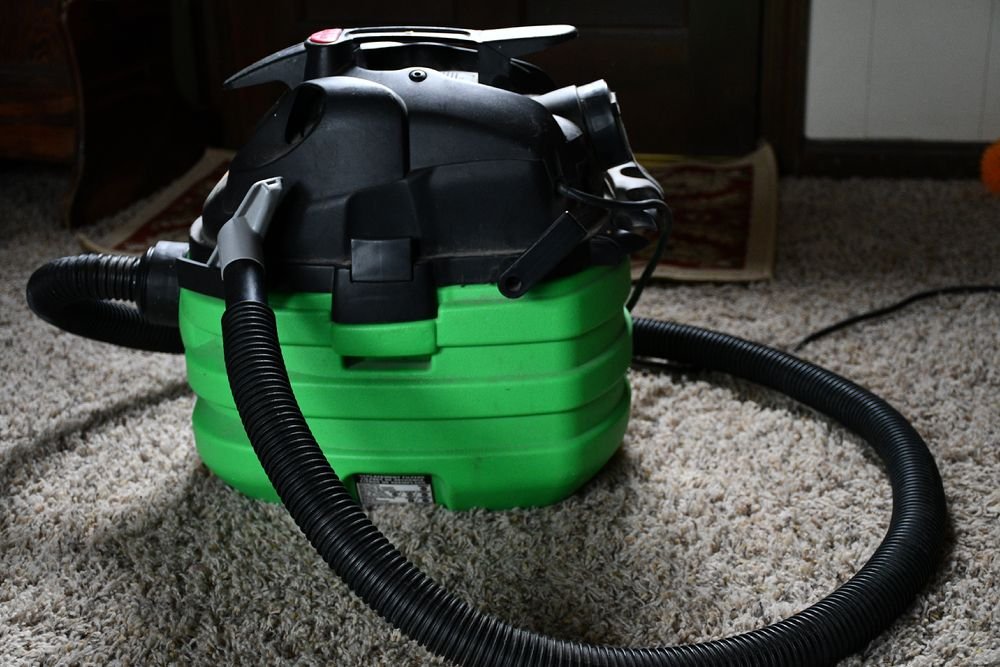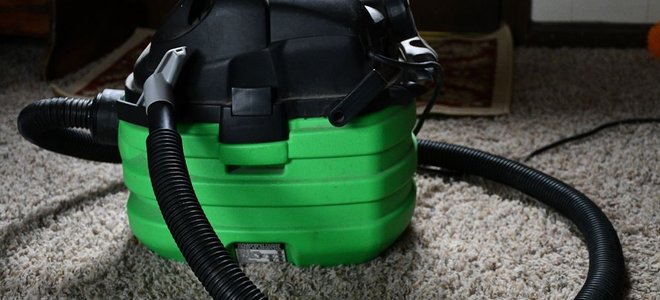 HEPA (High-Efficiency Particulate Air) vacuums are recommended for final cleanup of remediation areas after materials have been thoroughly dried and contaminated materials removed.
HEPA vacuums are also recommended for cleanup of dust that may have settled on surfaces outside the remediation area.
Care must be taken to assure the filter is properly seated in the vacuum so all the air must pass through the filter.
When changing the vacuum filter, remediators should wear PPE to prevent exposure to the mold that has been captured.
The filter and contents of the HEPA vacuum must be disposed of in well-sealed plastic bags.
Method 4 - Discard - Remove Damaged Materials and Seal in Plastic Bags
Building materials and furnishings that are contaminated with mold growth and are not salvageable should be double-bagged using six-mil polyethylene sheeting.
These materials can then usually be discarded as ordinary construction waste.
It is important to package mold-contaminated materials in sealed bags before removal from the containment area to minimize the dispersion of mold spores throughout the building.
Large items that have heavy mold growth should be covered with polyethylene sheeting and sealed with duct tape before they are removed from the containment area.
Notes About Mold Remediation/Cleanup and Biocides
The purpose of mold remediation is to remove the mold to prevent human exposure and damage to building materials and furnishings.
It is necessary to clean up mold contamination, not just to kill the mold. Dead mold is still allergenic, and some dead molds are potentially toxic.
The use of a biocide, such as chlorine bleach, is not recommended as a routine practice during mold remediation, although there may be instances where professional judgment may indicate its use (for example, when immune-compromised individuals are present).
In most cases, it is not possible or desirable to sterilize an area.
A background level of mold spores will remain in the air (roughly equivalent to or lower than the level in outside air).
These spores will not grow if the moisture problem in the building has been resolved.
If you choose to use disinfectants or biocides, always ventilate the area. Outdoor air may need to be brought in with fans.
When using fans, take care not to distribute mold spores throughout an unaffected area.
Biocides are toxic to humans, as well as to mold. You should also use appropriate PPE and read and follow label precautions.
Never mix chlorine bleach solution with cleaning solutions or detergents that contain ammonia; toxic fumes could be produced.
Some biocides are considered pesticides, and some states require that only registered pesticide applicators apply these products in schools.
Make sure anyone applying a biocide is properly licensed, if necessary.
Fungicides are commonly applied to outdoor plants, soil, and grains as a dust or spray-examples include hexachlorobenzene, organomercurials, pentachlorophenol, phthalimides, and dithiocarbamates.
Do not use fungicides developed for use outdoors for mold remediation or for any other indoor situation.
Dawn Hammon has thrived in freelance writing and editor roles for nearly a decade. She has lived, worked, and attended school in Oregon for many years. Dawn currently spends her days convincing her children she is still smarter than them while creating new experiences with her husband of 24 years.  Her multiple interests have led her to frequently undergo home improvement projects. She enjoys sharing the hard-earned knowledge that comes with it with the audience of DoItYourself.com. Dawn and her sister make up a power-tool loving duo that teaches classes to local women with the goal of empowering them to tackle their fears and become comfortable with power tools. Tapping into her enthusiasm for saving money and devotion to sustainable practices, Dawn has recently launched a passion project aimed at connecting eco-friendly products and socially-responsible companies with consumers interested in making conscientious purchases, better informing themselves about products on the market, and taking a stand in favor of helping to save the planet. When she is not providing stellar online content for local, national, and international businesses or trolling the internet for organic cotton clothing, you might find her backpacking nearby hills and valleys, traveling to remote parts of the globe, or expanding her vocabulary in a competitive game of Scrabble. Dawn holds a bachelor's degree in psychology, which these days she mostly uses to provide therapy for her kids and spouse. Most recently, I worked for a small local professional organizing and estate sale company for four years where I learned a ton about organizing and/or disposing of just about anything. She was raised in a tool-oriented, hands-on, DIY family. Her dad worked in the floor covering business and owned local floor covering businesses, so of course selling floor covering was one of her first jobs. Her brother was a contractor for about 30 years and site supervisor for Habitat for Humanity. I worked with him often, building decks, painting houses, framing in buildings, etc. With her sister, she holds power tool classes to empower women who are scared or have never used them. Not quite homesteaders, she did grow up with a farm, tractors, motorcycles, expansive gardens, hay fields, barns, and lots of repairs to do. Plus she and her family preserved foods, raised cattle and pigs, chopped and hauled firewood, and performed regular maintenance on two households, outbuildings, fencing, etc. As an adult, she has owned two houses. The first one she personally ripped out a galley kitchen and opened it up to the living area, plus updated every door, floor covering, and piece of trim in the place. In her current home, she's tackled everything from installing real hardwood flooring to revamping the landscape.