Our Favorite Affordable Smart Lights
Automating your home and turning it to a "smart" home doesn't need to happen all at once. In fact, you can do it one light bulb at a time. To help you make your home smarter on a budget, we've rounded up some of our favorite affordable smart lights.
TP-Link Kasa Smart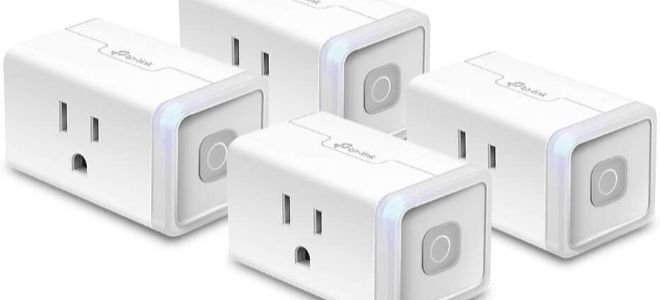 This light bulb does a lot considering its low price point! This smart bulb is dimmable and can be made into a soft yellow time to help you wind down for the night or even alternate colors to really set the mood in your home. Another great thing about this bulb is that it doesn't require a smart hub to work. You can simply download the iOS and Android app and connect your bulb to wifi this way. If you do have a smart home hub, like a Google Home or Alexa, you can use voice commands to control these bulbs, setting lights to different colors and dimness.
Wyze Bulb
Wyze bulbs also give you a great bang for your buck. This is another bulb that allows you to operate it without a smart hub, which makes it an easy addition to your home. These bulbs are also dimmable and respond to voice commands, much like the Kasa Smart bulbs. Another great feature worth considering is that these lights can be operated individually or as a group, depending on your lighting needs in a given space. While these are primarily made for indoor use, if they're used outdoors they have to be protected from the elements for best results.
Check out Wyze bulbs on Amazon
EcoSmart LED
Another smart bulb that comes at a great deal is the EcoSmart LED bulb. These have some unique features. Most notably, these bulbs can be controlled either via an included remote or by pairing it with one of three smart hubs - the Zigbee, Echo Plus, or SmartThings. These bulbs can be dimmed and have different color temperatures. The EcoSmart LED bulbs have a 25,000 hour lifetime, which is an impressive 25 times longer than traditional incandescent bulbs, making them a worthwhile investment.
Berennis Smart Light Bulb
Costing about $26 for a three pack, these smart bulbs come in a multicolor pack. They can be easily controlled and automated via Alexa and Google Assistant, or the same can be done without the need for a hub. This app utilizes the Magic Home Pro app, made for both iOS and Android. Once the bulbs are connected to wifi, you can begin controlling them and automating your home.
Check out Berennis bulbs on Amazon
Lifx Mini White
At a starting price of $10 per bulb, this bulb packs some serious punch. Accompanied by an app that works with Siri, Alexa, and Google Assistant, it's easy to install and begin using straightaway. This is one of the few affordable options for smart bulbs that work with HomeKit and don't require a hub. If you're looking for a smart bulb that offers advanced automation features, such as turning on as soon as it detects your phone in range, this is the option for you! This light also has dimming options, but keep in mind its max brightness is only around 650 lumens, which may be a downside for some.
Check out Lifx bulbs on Amazon
Ikea Tradfri E26 Dimmer Kit
These kits begin at just $13, and Ikea has really begun making a splash in the smart home industry in recent years. With that being said, this bulb kit is no exception! From the minute you take these bulbs out of their box, they're already paired with their included dimmer switch. That makes installation a breeze. You can also pair these bulbs with Alexa, Google Assistant, and Apple HomeKit for voice control and to add more customization options. However, to do that, you will need to purchase the Tradfri gateway, which will cost you $35. But, doing so will allow you many more options, such as the ability to create groups and scenes for up to ten bulbs, LED panels, and door light options.
Check out Tradfri dimmer bulbs on Amazon
Smart lights can help you bring down energy costs, allow you to have more control over your home whether you're physically there or not, and are a wonderful way to begin building your smart home. Plus, these bulbs prove that doing so on a budget is certainly possible.
When you purchase through links on our site, we may earn affiliate commissions at no cost to you.